Monta Vista Andaaz at 'Spotlite on India'
An inside look into the dance team's home show preparations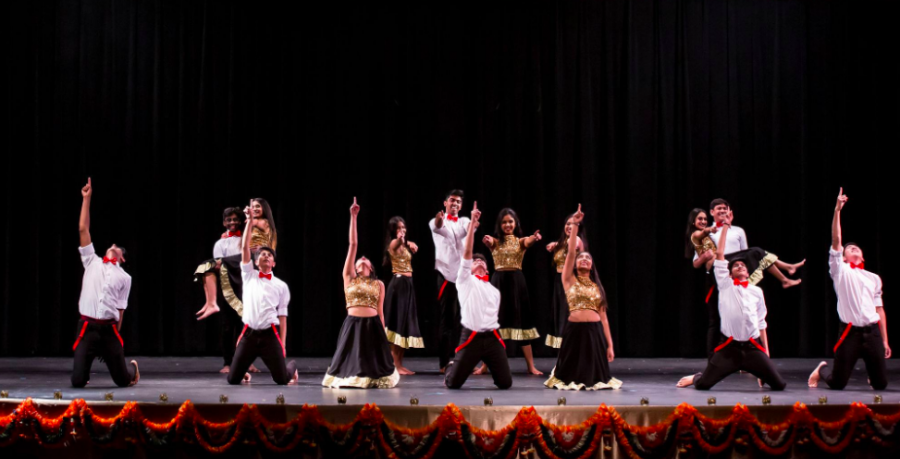 As the school year winds down, the MV Andaaz team is preparing for its first and last home show of the year, Spotlite on India, hosted by Indian-American Student Association (IASA). Despite taking part in several shows at various other schools both within and outside of FUHSD this year, Spotlite is considered one of the most special events to the team.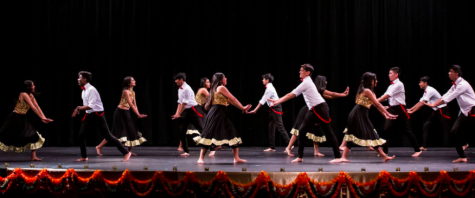 "Being in Spotlite this year is so important to me because it's a show a lot of people I know will come to, since it is centered around MVHS," freshman and first year member Ronit Avalani said. "In our past shows, our team has gotten energized by the audience, because the more excited the audience is, the more excited we are. This kind of thing allows us to perform better because we all go 'full out' as our captains say. Since Spotlite is an MVHS show, the crowd is going to be more exciting than I can possibly imagine."
For this year's Spotlite, IASA has given Andaaz the coveted last spot on the Friday night show. Each year, IASA chooses one of the three Indian dance teams (MV Raas, MV Bhangra and MV Andaaz) to close the show using a rotation system to help make the decision.
"We know that no matter who closes the show they will do a great job and we love working with all the teams very much throughout the whole Spotlite process," IASA public relations officer and sophomore Harshitha Pandian, said.
Since Andaaz is the newest of the three dance teams, the captains have made several changes in the last few years, trying to figure out what works best to achieve the team dynamic they are striving for.
"This year has been a pretty successful one for Andaaz," junior and captain Vega Jethani said. "We had the opportunity of performing at many shows this year that we haven't done in the past. We've been trying things like enforcing practice videos to get the members to really engage with the choreo[graphy], things like that."
With Spotlite being one of the last shows of the year, it is a culmination of the work Andaaz has been putting in throughout its season, after which the captains and members have come out with a fresh perspective on the team itself.
"I originally thought that the team was very laid back and was more of a fun extracurricular, but I realized that all the Indian dance teams at our school are very invested in being the best they can be," Avalani said. "I had to put in a lot more effort than I thought I would need to, but I didn't mind it because I enjoy dancing and the team dynamic."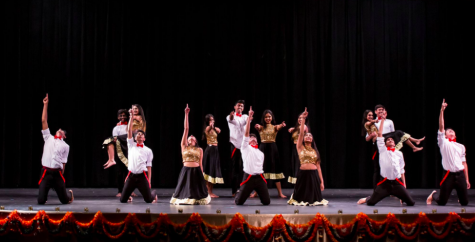 Despite the long hours at practice, learning new formations and choreography in a moment's notice, ultimately, as the team embarks on one of its most important shows of the year, it does so completely unified in its comradery.  
"Honestly speaking, this past year Andaaz has become much more than just a team to me," Avalani said. "We have actually developed into this unimaginably close family and I can't wait to go on stage with all of them and have the time of our lives."
About the Writer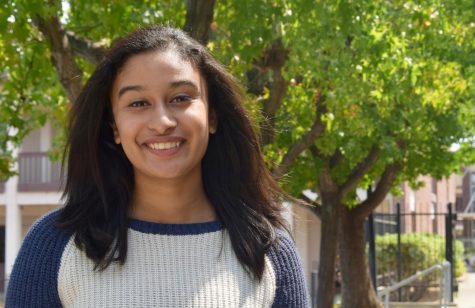 Ishani Singh, staff writer
Ishani Singh is currently a junior and second year staff writer. She enjoys writing, reading and dancing in her free time.