MV Art Career Night brings alumni and parents together to discuss their careers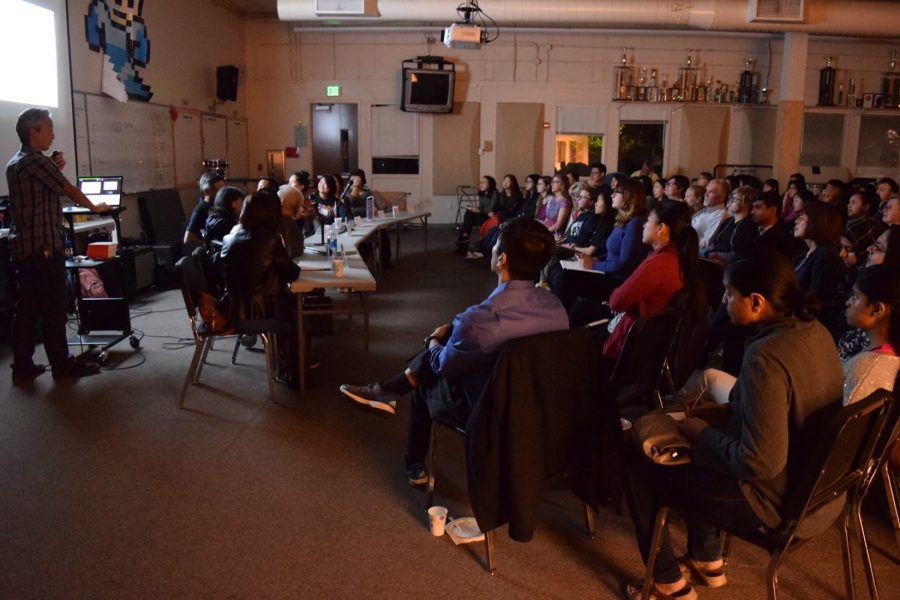 On Wednesday, Oct. 26 at 7 p.m., the band room was transformed into a small auditorium, with a discussion panel of alumni and parents up in front, ready to talk to current MVHS students about their experiences in art and design.
The individuals behind those tables may have been strangers to the students and parents that sat in the audience, but each of the panelists knew MVHS well. And the panelists, assembled by art teacher Brian Chow, were more than happy to discuss their journey along a career path that strayed from the math or science-based careers of their classmates.
Scroll through the photos below to read about some of the insights that the panelists shared during the question-and-answer session that took place after their presentations.
About the Writer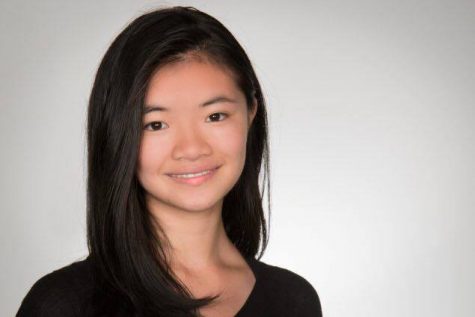 Ilena Peng, Staff writer
Ilena Peng is a senior with a love for tea, books and journalism. Formerly, Ilena was one of two editors-in-chief, as well as a news, entertainment and business editor.