Dance team holds annual tryouts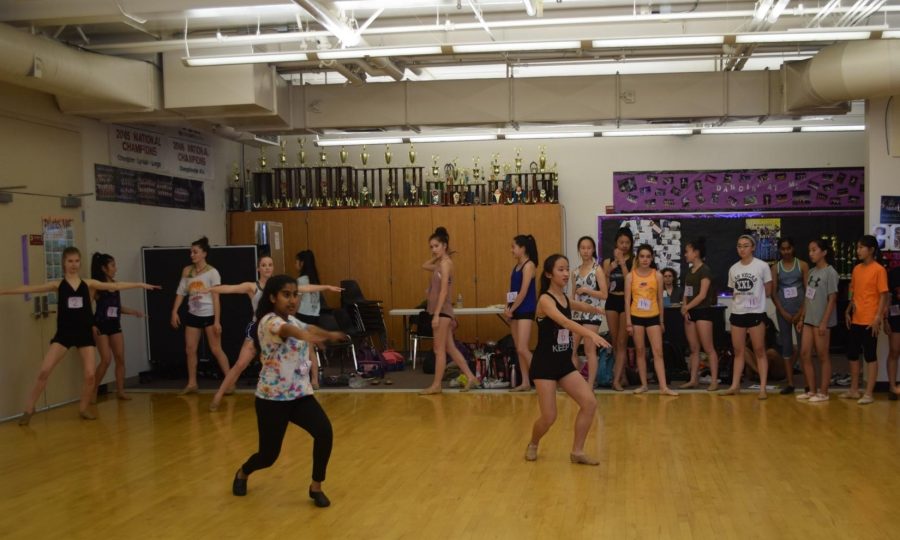 E

ach year, the Marquesas hold tryouts to determine their award-winning team. On April 7 those tryouts were held in the MVHS dance room. Amongst the newcomers, there were also seasoned veterans who are required to go through the audition process.

Every member of the dance team must re-audition each year to secure a spot on the team.

Sophomore Jessica Kimm has been on the dance team for two years and although auditions come with a little bit of nervous anticipation, Kimm doesn't mind re-auditioning.

"I'm happy to audition again. I love auditions," Kimm said. "It's a lot of excitement because you're like 'oh the next year is coming what'll it bring? Nationals?'"

It's junior Allison Niu's third year with the Marquesas. She recalls that when she auditioned her freshman year, it was nerve-wracking and that she was intimidated by the older members.

Although auditioning as a previous dance team member could create more pressure to perform well, for Niu, auditioning for her third time doesn't really add on pressure. Niu says that the re-auditioning has actually made her more comfortable since she knows more about what the judges look for.

"I didn't know if I was at that level," Niu said. "At that time I wasn't as good as I was now because being on dance team I improved a lot."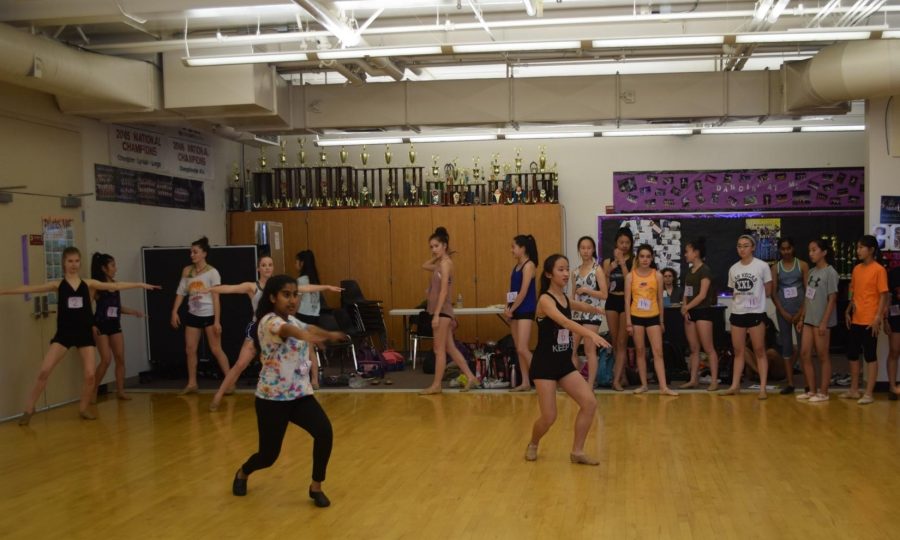 According to Kimm, it's also reassuring to know that returning members typically make it on the team.
"You're not really sure if you're going to make it on and that's really just nerve wracking. … If you're already on the team, you're most likely going to get back on," Kimm said. "But it's still like a little bit scary to go on the website, check the numbers and see if your number is there."
For others like junior Linnea Cheek, auditioning as a returner actually feels easier and less stressful.
"When we go to the auditions it's kind of an even playing field," Cheek said. "We all support each other, so I think for us, it's even easier to re-audition."
She recalled that when auditioning for her first time, she could see the bond between the returning members, which helped give off a positive vibe during the auditions.
Regardless, former Marquesas dancers like Kimm don't stress too much about the auditions — there's always another year.
"Even if you don't make the dance team, like our coach says every year, just keep dancing," Kimm said. "You'll definitely get better throughout the year and just re-audition because you never know, you [might] make it."
Co-written and reported with Ananya Bhat
About the Writer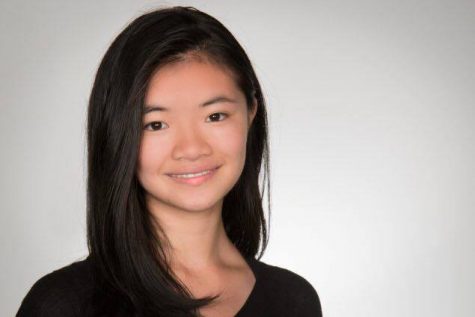 Ilena Peng, Staff writer
Ilena Peng is a senior with a love for tea, books and journalism. Formerly, Ilena was one of two editors-in-chief, as well as a news, entertainment and business editor.