Speech and Debate: Preparations begin for upcoming Berkeley tournament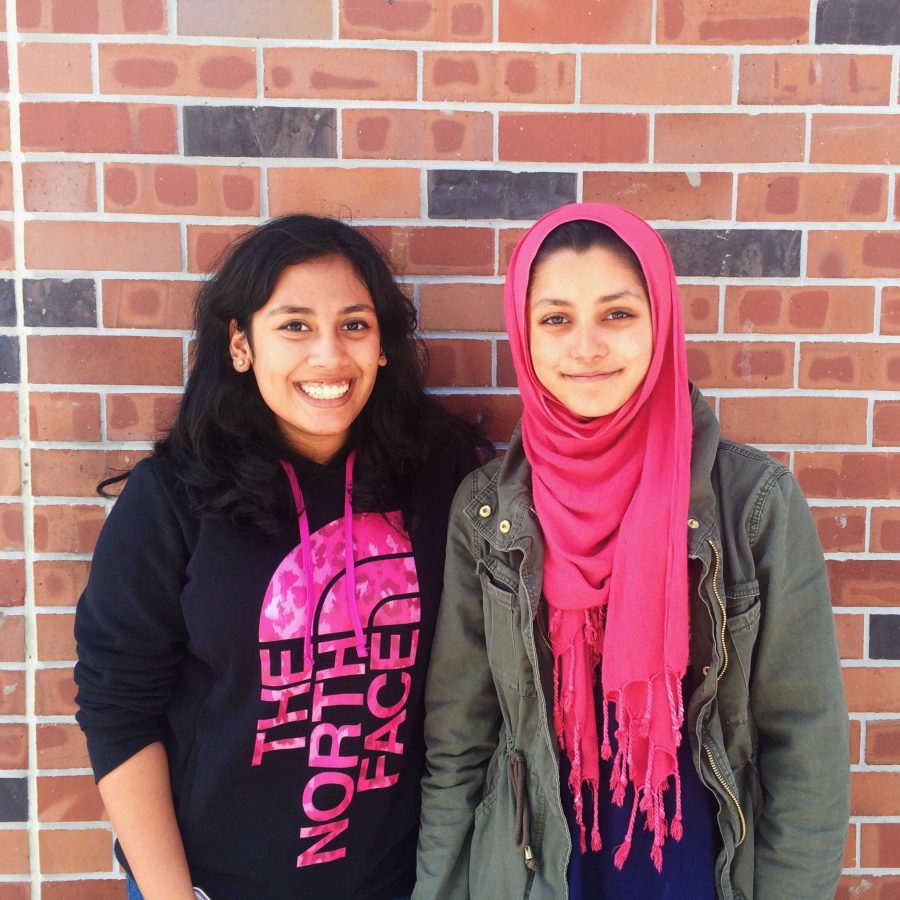 Fatima Ali
February 7, 2016
A
s the annual Speech and Debate Berkeley tournament approaches on Feb. 13, excited members of Speech begin to prep for their speeches and events in anticipation for the year's first overnight conference. Competitors

participating in this tournament

are not limited to California; Speech members from various states will also be traveling to Berkeley for the tournament as well, adding to the excitement. Read below to see what four Speech members have to say about the upcoming tournament.
FRESHMAN DIVYA SATISH
---
El Estoque: How have you been preparing for Berkeley?
Divya Satish: I've been sending my speech to a lot of my friends who are also in Speech, because the captains told us that peer editing helps a lot. They're all giving me feedback on what to improve as well as on the good things that I should keep. I'm also asking the captains for a lot of advice on how to change my introduction and make it have a more dramatic effect on the audience.
EE: What type of speech are you giving?
DS: I'm doing an Original Oratory, which means that I pick a topic — it can be almost anything that I feel strongly about. Mine is about putting yourself before others because I know that you're definitely told the opposite from when you're little. I'm saying how you should put yourself before others in a lot of situations.


FRESHMEN ISHA CHAKRABORTY AND HIRA ALI
---
EE: How do you generally begin preparing for speeches?
Hira Ali: First, we make an outline of what we're debating about. And after that we kind of just get into the —
Isha Chakraborty:  — schematics of it.
HA: And we find evidence to support it.  
EE: What have you done specifically to prepare for Berkeley so far?
HA: We have started practicing how fast we speak, [as well as] practicing our whole constructive and making sure that it flows well and that there is evidence for everything. A constructive is the first speech that is done by the first team. It's pre-prepared.
EE: What are your expectations for Berkeley this year?
HA: It's going to be really fun because all the captains say that it's the most fun out of all the tournaments.
IC: You get to stay overnight there!
SOPHOMORE YANG YI LI
---
EE: What have you guys been doing so far to prepare for Berkeley?

Yang Yi Li: We have been writing our speeches, memorizing our speeches and working on practice recommendations, [where] you get other people to watch you so [that] you can improve on your speaking abilities and your delivery skills. You have to get watched by two captains and one speech advisor.
EE: Did you go to Berkeley last year?
YYL: No, I did not. This will be my first time, and I'm very excited.
EE: Have you decided a topic for your speech at Berkeley yet?
YYL: Yeah, I'm trying to do anti-bullying.