Aziz Ansari's hilarious 'Master of None' breaks convention flawlessly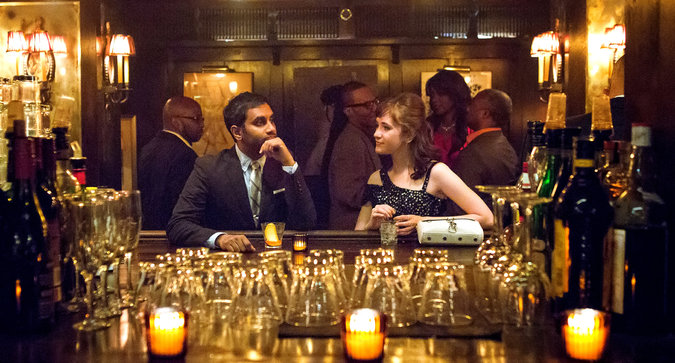 Fatima Ali
January 12, 2016
Aziz Ansari: Jack of all trades, master of none – except when it's creating a groundbreaking and immensely successful comedy series.
Ansari is well known from his hilarious role as suave Tom Haverford in the popular NBC comedy, "Parks and Recreation", as well as his stand-up comedy and New York times bestselling book, "Modern Romance".
His new Netflix series, "Master of None", is breaking convention and bringing the importance of ethnic representation in media in a subtle manner. With a nifty 100 percent on Rotten Tomatoes and exceptional ratings across the board from show reviews, the critics are definitely onto something.
In the series, he plays the role of Dev Shah, a young Indian-American striving to pursue his acting career in the bustling borough of Brooklyn.
The show humorously yet successfully brings forward many of the important issues millennials face in their daily lives, ranging from the endless mission of finding the single best taco in New York City to dealing with the lack of Indian-American actors in traditional media to making life decisions regarding love. Ansari even dedicates an episode to the constant struggles sexism brings upon women every second of their lives; struggles that often go overlooked by the other half of the population.
The series consists of ten episodes, each thirty minutes long. While it's unfortunate that the season cuts short, the length makes it easy to get into without having to strongly commit. 
Best of "Master of None"
Hitting home

– 

"Parents"



The second episode of the series specifically hits home as many of MVHS students are second-generation Americans whose parents worked hard to create a better future for their children by immigrating to the country. The efforts set forth for us privileged children are indefinitely worth remembering.
By chatting about the way they live due to the sacrifices made by their parents, Dev and his friend Brian, also Asian-American, realize just how much their parents have endured for them. They decide to appreciate their parents by inviting them to a dinner in which Dev and Brian ask their parents to share about their childhoods and struggles they faced coming to America all alone.
Learning about how their parents deeply wished for many of the things that they easily take for granted in their lives lets Dev and Brian take closer look as to why their parents act the way they do, crafting a greater appreciation for how much their parents just want to give their children what they wished they had in their early lives.

"Parents" opened my eyes to something my first-generation American friends and I don't often think about. I loved it so much that I flocked down my entire family, sat them down in our living room and watched it again with them. My parents loved it and the episode opened the stage for a heartwarming discussion at 1 a.m. about how much my parents endured to come to America.
Observing sexism at its finest – "Ladies and Gentlemen"
The seventh episode of the series does a beautiful job of showcasing the endless injustices women experience every day. "Ladies and Gentlemen" is one of the episodes that has brought "Master of None" rave reviews on quite a few pieces regarding feminism.
While talking to a fellow cast member for a commercial, Dev gains an insight into the world of the opposite gender; in the midst of recapping the party that went down the previous night, a coworker shares how she was stalked by a drunk man on the entire way from the party to home.
Prior to the conversion, Dev was upset about a minor problem he faced coming back from the party, but he had still gotten home safe and sound without much worry.
The conversation makes him notice that there are so many problems women deal with that never come across the minds of most men. Dev realizes how privileged he is simply by being a man, and decides to take action by talking to the director of the commercial about making the plot less sexist and less based on showcasing the beauty of the women of the cast, making his fellow cast members grateful.
"Master of None" has all of the ideal qualities of a show: sexually and racially diverse characters, the usage of humor and quality screenwriting to address true problems of society, and a comedic tone nonetheless. It's refreshing as well as inspiring to see an Indian-American be so successful, even if it's mostly due to the fact that the series is distributed by Netflix rather than in the realm of more traditional media, like major television networks.

For the most part, getting major networks to pick up shows revolving around people of color is still a challenge, but after more and more successful shows like "Master of None", traditional media will gradually get more progressive. Ansari's series is thrivingly paving the road for more shows featuring people of color to come.
Featured image source: K.C. Bailey/Netflix