Res Novae aims to popularize science and technology through literary platform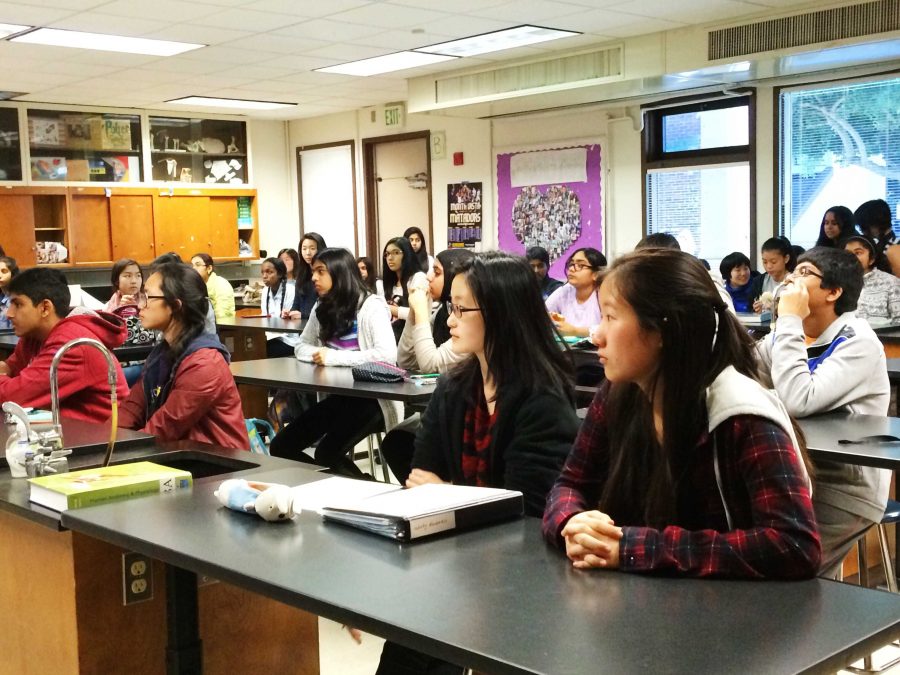 Anushka Tyagi
February 9, 2015
When the topic of science and technology is brought up, students often don't associate literature with these terms, but a recent club on campus has brought together both the arts and the sciences into a STEM literary magazine.
Through the door at the informational meeting on Jan. 21, the speakers were close to impossible to see. Students crowded in the aisles and filled every seat in the science classroom, B103.
Presidents Sandhya Kannan and Royce Yang outline the goals for this year as they created Res Novae as an outlet for the introduction of science in the daily lives of teenagers at MVHS.
As the first science and technology magazine on campus, co-presidents juniors Sandhya Kannan and Royce Yang express big goals in order to get their staff to participate actively in both the sciences and the arts.
"Our goal is to spread ideas that keep the student body informed about new and emerging topics in science and technology," Kannan said. "We also want to get them connect these issues to their lives, to avoid thinking inside the box and get them out of the Cupertino bubble."
Kannan and Yang hope to develop practical uses for science in the lives of teenagers and introduce them to applications in the real world through the magazine. Yang's motivation for the magazine came from his dedication to design whereas Kannan's came from her interest in educating students about science.
Through a quick selection process, 60 dedicated students were chosen to work as writers, photographers and editors. Another 100 students were selected as reviewers, which means they rate, comment and give advice on articles that are produced. Through this feedback, Kannan and Yang, will then decide a select few articles to eventually publish online and hopefully in print as well. The co-presidents hope to create two issues per semester, but lack of funds could possibly restrict that at the moment.
Most events planned for the club are fundraisers as of now, but the officers anticipate creating writing events for their members to participate in the future. Deadlines come closer as their next meeting will be held on Wednesday in B103.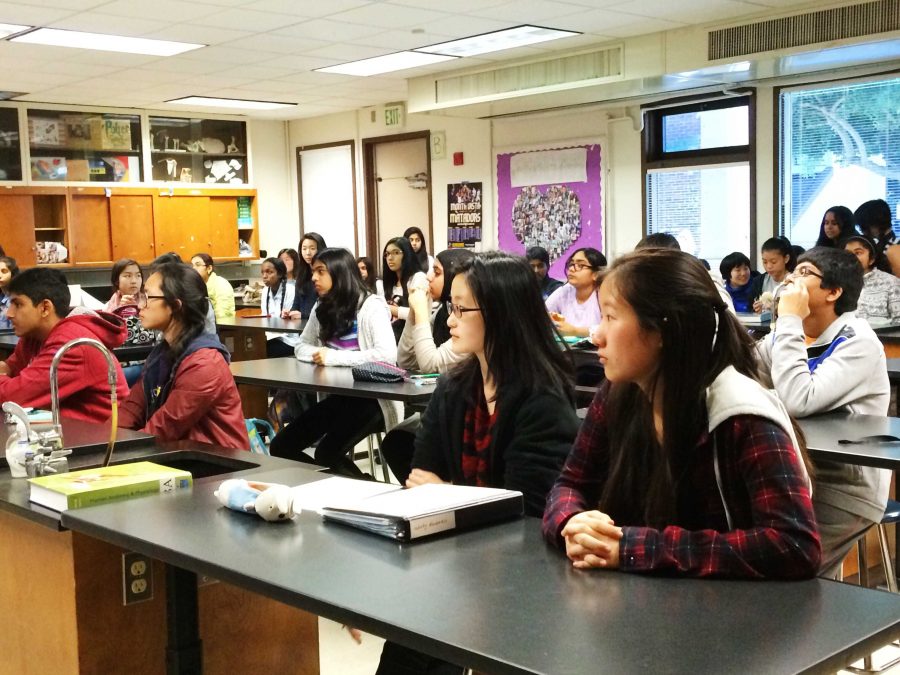 "Our plan is that after first publication we pick out the best writer and designers which we make leaders [of those specific sections]," Yang said. "[After that] it's up to them to create workshops for the rest of the writers and designers."
With over 160 members after just the first meeting, Res Novae has big plans for the future. The interests of these two motivated presidents show through their dedication of planning and organization and each of the members are putting in the effort to create their first science and technology publication.