Music: Can Bowie make a strong comeback after 10 years out of the music scene?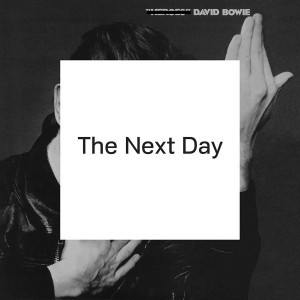 Mixed Reviews is a feature where we examine recently released songs and albums with perspectives from two different reporters. This week we listened to a highly anticipated album "The Next Day" from David Bowie.
Catherine's take: Bowie repulses teens
On his 66th birthday, David Bowie announced the release of his new album, "The Next Day," on Feb. 12. After a long period of absence, it was clear that Bowie was reaching out to his older fans and of his 70s classics. After his album "Heroes" from 1977, the majority of listeners lost interest once he lost consistency in his contemporary touch.
His album intended, to prove that the Bowie era has not ended yet, and that though he has aged, he can still maintain his suave style. Personally, I think it's about time for him to leave the studio before bringing back a trend that has washed over.
His style could not compare with the popular music that inspires the teenage minds when he insists on slower tempo and calmer tone that could put many younger audiences to sleep. While there are an abundance teenangers who still enjoy music from the 70s, the 21st generation focuses on simple lyrics and beats created through technology rather than real instruments which have become old-fashioned and plain. The song, "Where are we now," is a perfect example of this where the tempo is similar to one of a ballad and the instruments consist of drums, lead guitar, piano and bass. A typical 70's song that wouldn't fit into the genre of several "top hits" currently playing today.
Despite his insistence in keeping his classic style, he has a variety of genres present in his album which, however, dominantly remains rock-genre based. As I listened to each song chronologically, they become faster-paced and louder . "Dirty Boys" presented a jazzy tone being the second second song whereas "(You Will) Set the World on Fire" is on the verge of mimicking hard rock. The lyrics also relate to problems concerning an older crowd such as looking back on his life and difficulty in marriage.
Bowie's previous hits such as "Rebel, Rebel" and "Under Pressure" don't match up to his latest album. I don't discourage any old fans or new listeners looking to develop their interests in the classic 70's style, but this album doesn't emulate popular music our generation is accustomed to. "The Next Day" is an old style coming back to life for anyone reminiscing the classic rock that Bowie helped glorify, but lacks the innovative approach that he was famous for.
Neesha's Take: Bowie upholds his universal appeal
After a 10 year hiatus, David Bowie is back with a highly anticipated album. His fans from back in the day have been eagerly waiting to listen to his interpretation of many genres of music. "The Next Day" is intended to be an album full of diverse songs, with no strong central theme which is usually sought after in albums. But I found that unexpected quality of the album a nice touch that provides an interesting perspective that many artists don't usually have.
The ease with which Bowie moves between multiple music styles is seamless. He goes from a country twang in the song titled after his album, "The Next Day" to jazz in "Dirty Boys." Although I was confused at first while listening to each song in the album, I assumed that Bowie meant to highlight his versatility and show his mastery of the art of music. It was a bit hard to get used to the fact that each song was the polar opposite of the latter, but the songs were good enough that I kept listening. Listening to each song was a surprise — I had no idea what to expect. He managed to make each song sound like it was part of a different album.
Not only could he successfully interpret all the genres and make them his own, but he also made the lyrics worthwhile to listen to. Contrary to the typical lyrics containing sex, drugs and money references, Bowie brings meaning to his songs with thought provoking lyrics and eclectic beats. Some motifs throughout the album include reflection, love and fame. I like that I'm not just listening to random beats and instruments put together — there's actual depth in his music.
Besides the lyrics, from a purely aural standpoint, the producers of the songs bring together african drum beats with elaborate chord progressions that make listening to the album an unique and unforgettable experience. Some of the background music was random, but it all seemed to come together during the songs.
Even though I've never been a David Bowie follower and have not been exposed to much of his music, I've become a fan after listening to "The Next Day." It appeals to all music lovers and is very universal — not only will his diehard fans like it, but his new ones will too.