Behind the Scenes of 'Two Halves'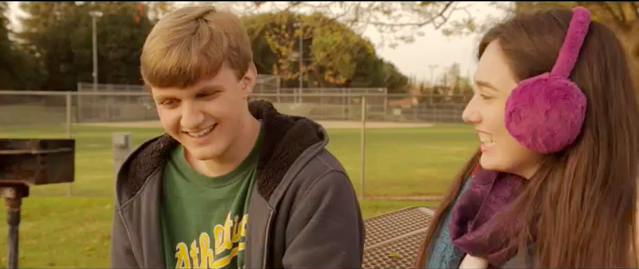 Varsha Venkat
January 28, 2013
REX Productions gives an inside look into the filmmaking process behind its latest movie.
What do you get when you combine three musical ghosts of Christmas past with a love story?If you watched REX Productions' latest film, you know that the answer is "Two Halves," a modern take on the popular classic, "A Christmas Carol".
Director and club president, sophomore Eric Xu describes the movie as a holiday-themed piece chronicling a girl named Kristen's nostalgia after her breakup with her boyfriend Mark. The film bears a slight resemblance to "A Christmas Carol," as Kristen meets three different people who remind her of her past with Mark.
"Kristen is not a weak-willed girl, but she's a person who has a longing for somebody to be with, and that's the hole that [Mark] fills. And [Mark] is sort of, I don't wanna say, the perfect guy. But he's definitely one of those guys you wanna spend your time with," Xu said. "They're sort of almost like fairy tale characters but transplanted into our society with our problems."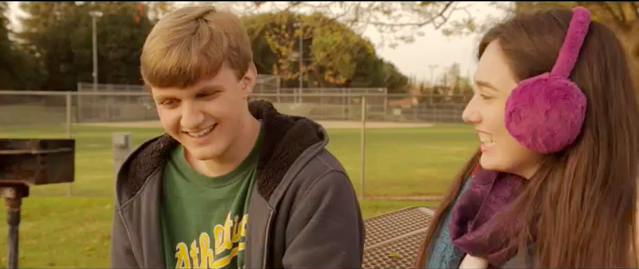 After deciding to make a Christmas film, Xu's team — including senior Jacqueline Yee and sophomores Goutham Rajeev and Stephen Lai — moved on to what he believes is the most crucial part of the filmmaking process: writing the script. Unlike most professional directors, Xu also plays the role of screenwriter, which helps him convey his vision to the cast and crew.
"I get to write a script that doesn't just capture the story but also captures my vision for the film, visually, and how it sounds," Xu said. "It's a more complete image. Rather than reading a book, it's like you're reading a picture book with words."
According to Xu, casting is one of the hardest parts of a production. Finding actors who were able to cleanly transition into the role of the character proved to be challenging for earlier films; but when Xu saw senior Kaz Tarshis and junior Mickey Goldman perform in MVHS Drama's "Shakespearience" he knew they were perfect for the roles of Kristen and Mark.
Tarshis and Goldman are both well known for their leading performances in their respective productions for MVHS Drama, and while they are more familiar with acting on stage, both have been interested by the prospect of working in a film setting.
"I was always curious — it wasn't like I'm gonna go out and be in a film shoot or be in a film — but I mean it was definitely something I wanted to do," Goldman said.
The experience of acting in "Two Halves" taught Tarshis and Goldman a lot about working on a film set. Both believe that many people do not realize that there are huge differences between acting on stage and on-screen.
"When you're on a film set there are all these people around you who are doing their jobs, so you have to be really in character if you want to portray your character well," Tarshis said.
REX Productions only became known to MVHS students last year, but the club is already preparing for bigger and better things. Xu hopes that the club's production value will increase with future projects.
"We have a film project, a music video actually, with a rap group from De Anza College," Xu said. "We're trying to go places and do stuff like competing in film festivals and try to get ourselves out [there]. We're trying to make a name for ourselves."
If you would like to watch "Two Halves" or learn more about REX Productions' movies, go to
http://rexproductions.com/.