Two paths, one destination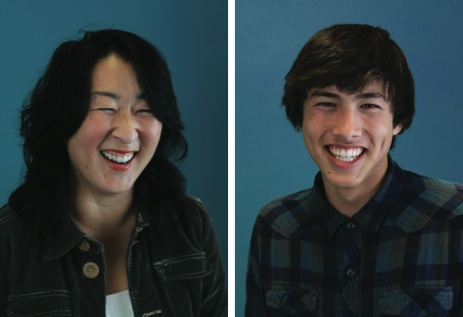 Junior Douglas Sefton takes after his father in terms of height. "My dad's 6-foot-3 and mom's 5-foot-2. He's a big fat white guy and she's a small Chinese girl."
Sefton's parents also have dissimilar personalities. Sefton's father is more jocular, lenient and messy; his mother is stricter and keeps things neat and tidy. She places emphasis on schoolwork, while he values hobbies like playing guitar and working on cars. Adopted from Korea when she was barely a toddler, English teacher
Mikki McMillion had a similar experience of clashing cultures as she grew up in Guam and Germany — two places where access to Korean culture was limited. Her adoptive parents, both white, bought her Korean books. However, McMillion was raised in a predominantly American environment with American values.
"I really grew up thinking I was white," she said.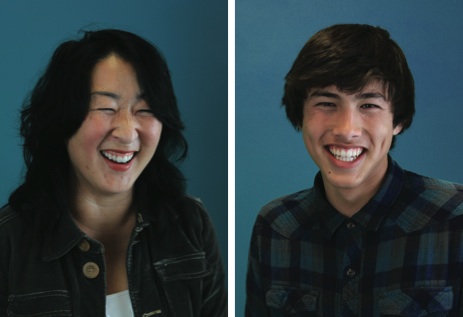 Dealing with acceptance
McMillion was raised in places lacking easy access to her Korean heritage. Her childhood, subsequently, was fairly devoid of Korean culture, except for a few books and clothes. McMillion says that while she possess "white" mannerisms and speaks English, her Asian appearance prevents any true welcome into either ethnic group.
"You throw me into a group of Koreans, and even though I look it, I don't fit in," she said. "You throw me in a group of Caucasians, and even though I speak the language [and] know the culture, I don't fit in there either. I'm not really fully accepted on [either] side."
Now that she lives and works in Cupertino, McMillion is exposed to what she calls a "mixed atmosphere," in which both American and Asian traditions are prevalent.
In the end, physical similarity is an important factor in determining integration of cultures. "I don't think [my kids] know it," McMillion said, "but physically, they fit in and are not outcasted because we live in an Asian-dominated community."
The junction
Ultimately, Sefton values assimilation over preservation of cultural roots. This is partly because people at his age do not especially value heritage and homelands. But the main reason why Sefton downplays his Chinese heritage is because he lives in America. While his family celebrates Chinese New Year and his mother tries to get him to speak the language, Sefton feels strong connections to his American heritage. Although he says he has acquired his mother's predilection for neatness, Sefton considers himself more like his father and more American.
It is the opposite for McMillon, who believes that living in this area has reintroduced her to Korean culture.
"We have so much access to Asian and Korean culture," she said. "Students bring me [Korean] food and books … it's really cute."
McMillion's husband, who was raised in Santa Cruz, was not accustomed to different cultures. But after raising two half-American, half- Korean sons, they adopted Lauren, a six-month-old baby girl from Korea, in December 2004.
McMillion's sons, ages 14 and 11, view Lauren without any regard to her race. The boys themselves don't even seem to notice that they are half-Asian, according to McMillion.
"Sean was perplexed when someone in his class asked him whether he spoke Chinese," McMillion said. "[He and his brother] didn't even realize they were half-Asian for a long time." In her teenage years, McMillion struggled to find some semblance of cultural identity. She felt she needed to attach herself to a race, but neither seemed to fit.
"You do grow up worrying about having some label or name," McMillion said.
Now, as an adult, she's content spanning two ethnicities. She fully supports Lauren's desire to hold onto her Korean heritage. "If [Lauren] wants to get into Korean dance … I'll take her and we can both go learn."