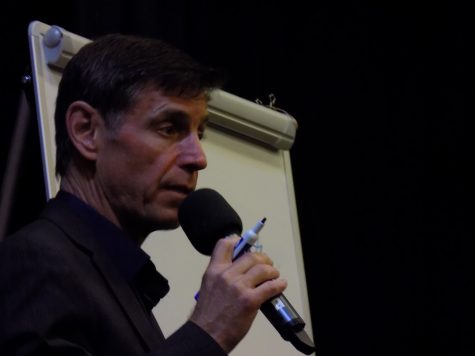 March 31, 2018
n March 28, parents of FUHSD students gathered in the MVHS auditorium. They filled the seats as they waited to hear speaker and Head of Brentwood K-12 School Mike Riera's speech about connecting with teenagers. Riera began the speech by asking the audience the first things that came to mind when de...
December 12, 2017

Filed under From the magazine, NEWS
enior Varun Muthukumaran is a busy guy. A member of the MVHS football team for four years, he has attended daily, four-hour long practices during the summer and fall. From lunges to deadlifts to conditioning, he performs various strenuous activities aimed at increasing strength and speed. While ...