Reflecting on the meaning of being a cultured American teenager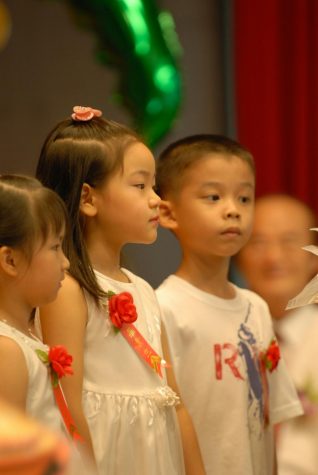 If you called me an uncultured American teenager four years ago, past me would agree. What is Netflix? What are Snapchat streaks? What's it like going to the movies with friends? I was a stranger to all the above throughout middle school and freshman year of high school. 
According to PR NewsWire, smartphones, social media, Netflix, celebrities and gaming all make it to the list of the top 10 most popular things for teenagers to engage in throughout 2019. I wouldn't be familiar with technology if I hadn't moved back to America. Despite being an American citizen, I spent a portion of my childhood in my parents' native country, Taiwan — and let me tell you, the cultural contrast between America and Taiwan is quite stark.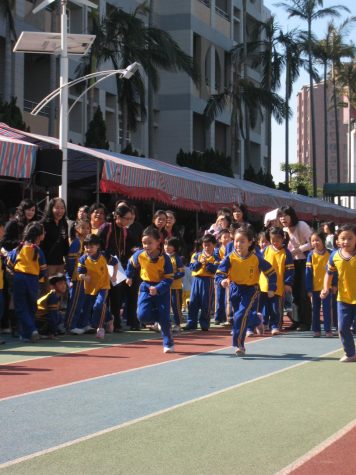 With an area of 13,974 square miles and a population of 23.78 million people, Taiwan is a densely-populated country. As a result, individual houses that are widely seen in the Bay Area are a rarity in Taiwan, so my family lived in an apartment where we made friends with several other families who had children close to my age. I will never forget how we bonded as kindergarteners and how my heart sped as we raced with each other throughout the community, climbing onto slides and giggling as we speed-walked through the library. There was never a need for children to use cell phones or computers because we would use the answering machine in the lobby to connect to each
other's apartments whenever we wanted to play. That was, perhaps, an aspect of living in such a close-knit community that I haven't experienced in America.
Later, I attended a traditional elementary school where the workload was unparalleled to that of an American elementary schooler; we not only had to study for finals and midterms every year, but we were also publicly ranked by our grades on tests. Even there, everything was pencil-and-paper. There were no essays, projects or readings that involved technology. I was one of the many students who traded playtime for pride and academic reputation. 
If there is one thing that I took away from my experience in Taiwan, it was that technology was unnecessary both socially and educationally.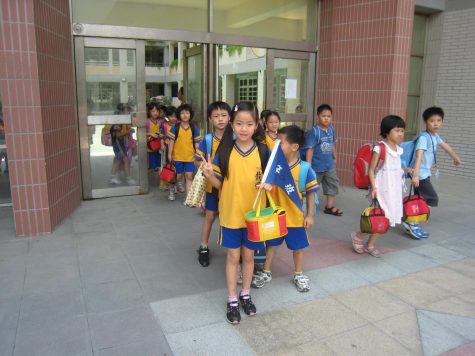 That mindset was shattered when I moved back to America. The unbearable, stressful studying moments I experienced in Taiwan were nowhere to be found at Lincoln Elementary School. Of course I had trouble with English pronunciation, but what truly confused me was how kids seemed so connected with the internet as they watched television, DMed each other on social media and browsed YouTube. Back then, I didn't even have an email account, let alone understand YouTube and Netflix. I began to realize how big of a role technology plays in the American teenage culture.
When I was in sixth grade, I bugged my parents to make me an email account so that I, too, could be as connected as my other friends. However, by then, many already had access to a smartphone, and thus were discussing shows and celebrities and songs that I had never heard of in my life. Who's Taylor Swift? What's The Big Bang Theory?  I had no idea. Naturally, I felt left out during recess and lunch discussions, so I couldn't have been happier when my parents told me they were gifting me with a phone in seventh grade. 
But the moment they handed me that phone, my face fell.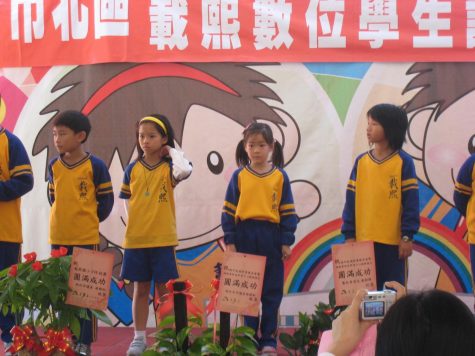 What? 
A flip phone? 
Yes, you read correctly. Flip phones still existed, apparently. My parents told me that the sole purpose of using a phone was to communicate with them when I needed to be picked up from Track and Field events. But middle schoolers didn't use flip phones — they weren't "cool." I was so embarrassed that I'd hide in the bathroom or borrow my friends' smartphones whenever I had to make a call. By eighth grade, my friends were using Instagram and Snapchat, and I was still dealing with that darn flip phone. 
I remember vividly when a basketball teammate from an outside club handed me her iPhone and asked me for my Instagram username when I was a freshman. I stared at her and told her I deleted my page when in reality, I didn't even have a device to set up an account.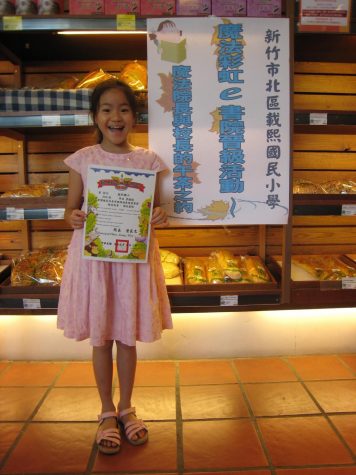 It felt like my social life was falling behind everyone else's, but when I was finally caught up to my peers when I receive a smartphone in tenth grade, I refused to install Snapchat or pay for that account on Netflix or for premium on Spotify because by then, I've already found my personal passion that may not align with the popular mainstream interests.  
During the time my peers were following celebrities like Kim Kardashian on Instagram, I was watching Asian dramas and listening to East Asian music that my Taiwanese friends suggested. 
My lack of engagement in the social media realm allowed me to meet others who also do not follow the popular culture. I found people who were just as passionate about East Asian music, shows and dramas as I was, people who would fangirl with me about plotlines of series that do not necessarily have English subtitles. While the racial diversity at MVHS may be a B- according to Niche, I was able to see how diverse the teenage culture can be in the Bay Area. I realized that while some of my peers live on Netflix, others will not hesitate to take me to Mayday concerts or share their list of Chinese dramas with me. 
I realize that in a community with such diverse interests, I cannot be an "uncultured" American teenager simply because I do not share the same passions as the majority or follow the mainstream popularity. No matter who I am or what I am interested in, I will be accepted for myself.