May 24, 2018

Filed under Briefs
Veteran cuber sophomore Nitin Subramanian shares five tips for solving a Rubik's cube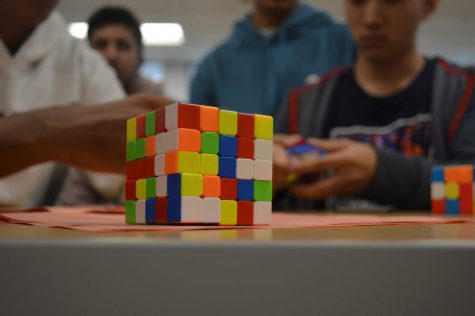 September 14, 2017

Filed under Briefs
fter students slowly trickled into room E101 on Sept. 7, the Rubik's Cube Club held their first meeting of the year, starting with an introduction from the officers. They explained their plans for the year with a short presentation. During the presentation, the officers talked about what they wa...

May 30, 2010

Filed under ENTERTAINMENT
Freshman Stefan Pedrazza takes on the challenging world of Rubik's Cubes Check back Tuesday for a video of freshman Stefan Pedrazza solving a Rubik's Cube. We've all seen those multicolored puzzles around. Some of us prefer to scramble those suckers and leave th...