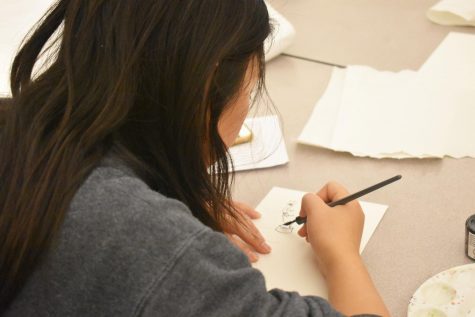 Kat Pappas and Helen Chao

October 26, 2018

Filed under Briefs
As October rolls around, artists prepare for the popular art event, known as "Inktober." It lasts the whole month and encourages artists to follow certain prompts, such as "scorched" or "swollen," every single day of the month. The event first started in 2009 as a challenge to improve inking ...
November 6, 2015

Filed under ENTERTAINMENT, Entertainment featured
nktober is a challenge where artists post their inked drawings on social media sites throughout the month of October. It was created by cartoonist and illustrator Jake Parker in 2009 and since then, artists from all around the world have participated. At the moment, there are nearly 1.5 million photos ...