It started in a pumpkin patch, her hands gripping tightly to the reins of the small pony on the track, where she excitedly exclaimed to her family, "Oh, I'm doing this!" Junior Anneliese Gorts, who was then 8 years old, had expressed such intense eagerness that her grandparents, John and Patricia Cepeda, decided to put her into horseback riding classes shortly after.
"I hope I was the one that really started her with horses because I was the one that pointed out those 
pony rides," John said. "She just fell in love with those little ponies. After that, that was just the entry point."
This was, at least, the story Gorts' family told her. In reality, she remembers little of the pumpkin patch. Rather, she "couldn't remember a life without" horseback riding. From pony rides to a deep-rooted passion, she attributes this growth to learning to ride with other equestrians and building bonds with her horse, Zen.
"Just being around horses and being exposed to the people who have taught me so much about horses and their passion has fueled me," Gorts said. "All their knowledge and just everything I've learned from them made me want to be a better equestrian."
When first starting her lessons, she learned the beginner-friendly Western-style horseback riding alongside her grandfather. John explains how their time spent together holds a special place in his heart, as he got to connect with Gorts. 
"We used to do everything together, when we [did] Western — we'd take our lessons [together] and she actually adapted faster than I did, so she instructed me and corrected me," John said. "I miss those 
days because we don't do very much [now] because she's got her specialized horse, but I think we've both grown together."
From Western, she began to explore the English form of horseback riding, specifically exploring the dressage discipline which she does to this day. As she's grown as a horseback rider, Gorts says she has taken on responsibilities beyond the ride. She says the time spent alongside her horse has led to her to deeply care about his health and happiness, so she makes an effort to take care of the animal after practice.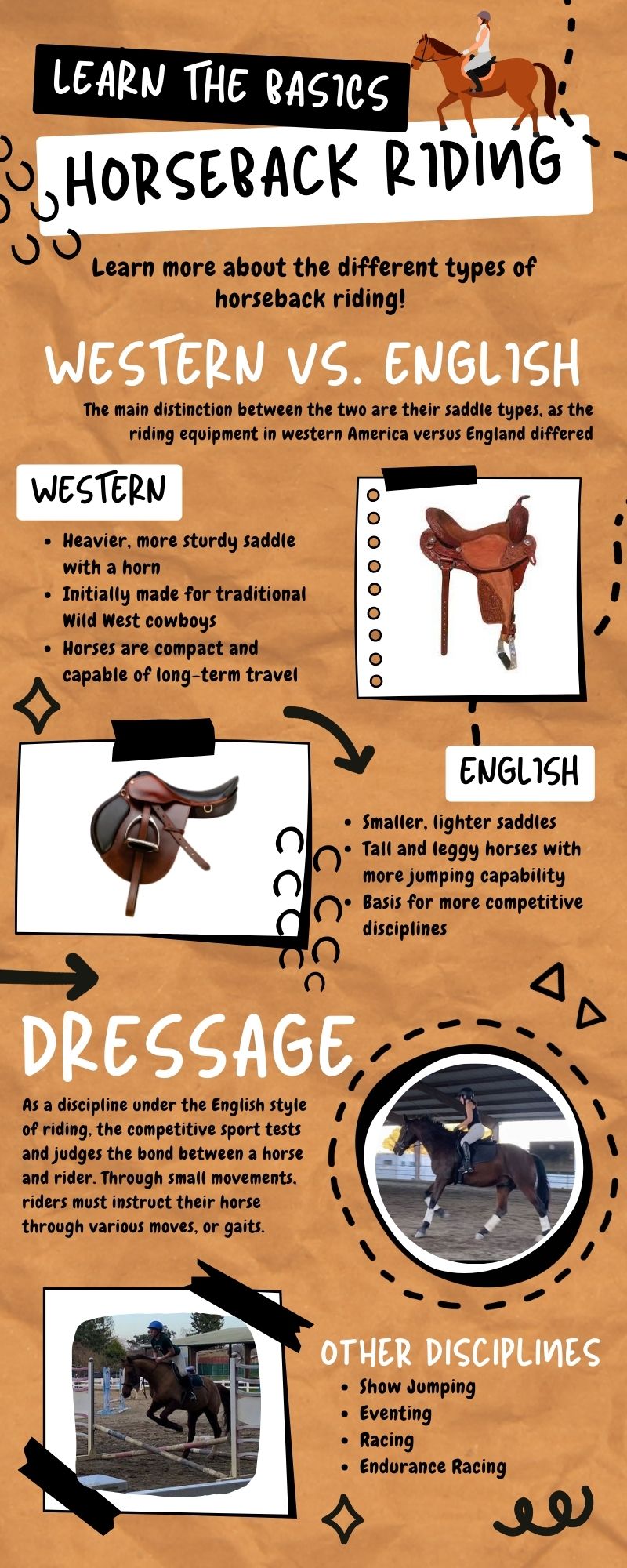 "The better I've gotten at riding, the more passionate I [have] become about actually taking care of the animal and making sure that their well-being is [put] before the sport," Gorts said. "[Taking care of them] just makes you feel really great because it's just so calming to be in their presence." 
While riding with her, Zen sustained a severe leg injury that required medical attention. According to Gorts, the norm for many riders when their horse is injured is to trade their animal in for another. However, she says she could not leave behind the relationship that she had built with Zen.
"I went to his vet [and saw] his ultrasound of his leg where he was injured and that really stuck with me," Gorts said. "I spent a lot of months [where] I'd just bring him out of his stall, groom him, walk him around, try to help him with his rehab. I'll never forget that."
Patricia has witnessed Gorts' ability to connect with the horses and enjoys watching her interactions with Zen.
"You could just tell they would look at each other," Patricia said. "I could tell [they had] a kind of understanding. She would talk to him and ask him if he wanted something and he would shake his head yes." 
Reflecting on Gorts' journey, John acknowledges the progress she has made since her pumpkin patch days. He sees her skills now as the product of the hard work she has put in. 
"She's very confident now with her horses," John said. "She just really works hard on everything because she's really got a good presence [on her horse]. She's grown a lot and I'm really proud of her."