From the Sideline
Examining the complexities of parent-athlete relationships
In the packed crowd of MVHS fans and opponents alike, Varsity Girls Basketball players slowly started to bring up the score. The opposing team's crowd had grown more restless as a loss became more apparent. 
MVHS players secured the CCS win, bringing their game to a close. But, instead of feeling prideful or even relieved, parent and MVHS JV Girls Basketball coach Glenn Kimm felt worried instead. Parents from the opposing teams expressed their frustration over the loss on MVHS players, shouting negative remarks aggressively.
"The parents were vocal, they were aggressive — they would say things to our players on the court versus encouraging their own team," Glenn said. "They would be cheering directly against our team, to the point where we as parents in the stands, were all somewhat afraid."
Glenn saw how parent involvement negatively impacted athletes when parents prioritized cheering against MVHS, but Glenn believes that parents should support their kids in their sports and also encourage them to pick one up if they haven't. 
Sophomore and Varsity Girls Volleyball player Samantha Tong's parents were the ones to initially motivate her to play a sport as a child, and after trying out many different sports, she decided to stick with volleyball. 
"My parents are very invested in my sports career as I've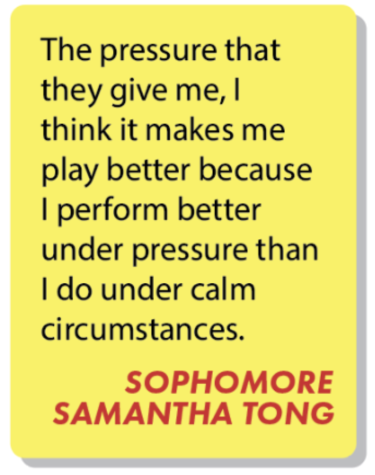 started to improve and actually become really serious about volleyball," Tong said. "They are definitely very opinionated."
While Tong says some parents coach from the sidelines of games to voice their opinions, her parents voice their thoughts on the car ride home and pressure her to do better. 
"I'd feel like I was never doing enough, but now, I've learned how to tune it out and just take out the useful advice," Tong said. "[I] ignore the tone of voice and the critique and all the unusable things."
Tong knows that her parent's comments come from a place of support as they know how important volleyball is to her and want to see her perform as best she can. 
"I get that it's their way of trying to help me, and I'm not going to discourage them from helping me because it's useful most of the time," Tong said. "The pressure that they give me, I think it makes me play better because I perform better under pressure than I do under calm circumstances."
Tong believes the role of a coach is to promote team dynamics, make sure everyone is getting along and to focus on more general things such as game strategies. For these reasons, Tong finds that her parents play a bigger role in her personal execution on the court. Although Tong doesn't like it when parents try to coach the team from the sidelines, she believes that giving feedback to their own children gives them pressure and helps them perform well. 
On the other hand, Glenn's daughter, senior Julianna Kimm who plays varsity girls basketball, has a different view — she appreciates not having pressure from her parents. 
"My parents were super supportive in the way that, as long as I try my hardest, they don't really care as much," Julianna said. "I think that it's really important because there's no extra pressure from them, but I think more so I put pressure on myself to do well."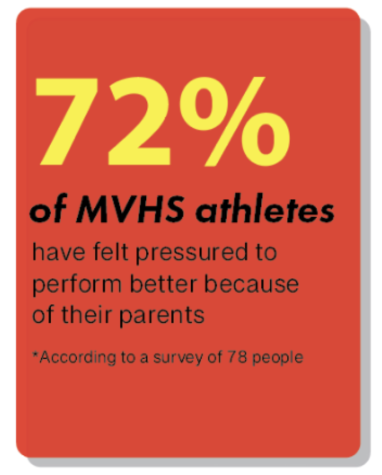 When Julianna was younger, Glenn used to coach some of her teams, and she recalls it being slightly difficult to navigate not only their relationship as father and daughter but also as player and coach. Julianna particularly found it hard to respect her dad as a coach when she disagreed with some of his coaching approaches. Now she finds it easier to listen to his advice as a parent, since he's stepped back and no longer coaches Julianna's team. 
"I remember I'd be driving down to a game with him, and he'd be telling me about all the stuff I need to try to do and execute in the game," Julianna said. "But now, as he takes a step back from coaching me and he's just there to watch as a parent, I think it's a little bit more relaxed."
Glenn, who has coached multiple basketball teams before, says that as a coach, he would prefer for parents to wait to give their kids advice until the game's over. 
"If you're trying to coach during a game, one, it confuses your child, [and] two, you shouldn't do it — you're not the coach, you don't understand the background of what's going on," Glenn said. "If there are issues with coaching styles, you can always talk to the coach, but I would rather a parent not coach from the sidelines."
Glenn, Julianna and Tong all agree that parents play a crucial role in their child's sport, usually even being the ones to encourage them to pick it up. But the relationship between parent and athlete can vary based on their own dynamics and involvement.
"As a parent, it's good to have unconditional love and support for your child when they play," Julianna said.