Silicon valley layoffs
Examining the effects of Bay Area tech company layoffs on employees
Meta and Twitter — along with several other tech companies — announced the layoffs of thousands of employees this November, citing concerns about less income and the possibility of a recession. As part of mass nationwide layoffs, tech companies in the Bay Area have laid off over 43,000 employees since November. 
An additional contributor to the layoffs was the boom in employment across tech companies. Meta CEO Mark Zuckerburg explained a key factor for the layoffs was the necessity to lower the budget spending of the company after the significant growth of new employees during the pandemic. Similarly, following Twitter CEO Elon Musk's acquisition of Twitter for $44 billion, Musk laid off 50% of Twitter's employees.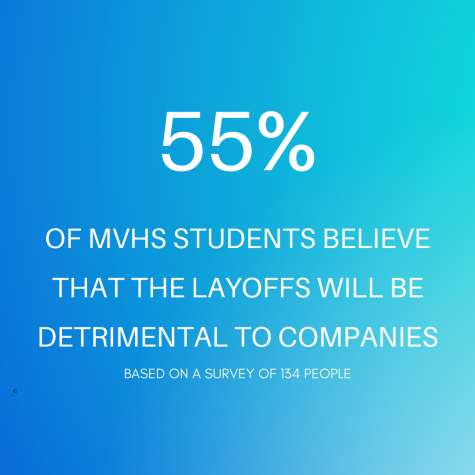 AP Economics teacher Scott Victorine was not surprised when he first heard about the layoffs and says they are "nothing new" and "something that you can see in cycles," citing past layoffs during the Great Recession in 2008. Although the layoffs help decrease company expenditure, Victorine sympathizes with those who have lost their jobs.
I feel bad for those people and their families, but in terms of business, productivity and efficiency, if [the layoffs improve] the business model, that could potentially cut costs for consumers [during inflation]."
Brandon Bond, a local resident who was recently laid off from Meta, echoes Victorine's sentiment, mentioning he "[doesn't] take [being laid off] personally in any way." Reflecting on his three years at Meta, Bond says he enjoyed working there as a member of the Risk and Response team.

"I really enjoyed the culture of the company," Bond said. "And most importantly, I just really loved my coworkers because I was fortunate to be working with extremely talented individuals and learning every day. Even though I've been in [the] industry for a long time, every day was a learning opportunity to draw on everybody's strengths."
Despite the sudden layoff notice putting his future in question, Bond also looks forward to new opportunities. Moreover, Bond believes that this experience has shaped his outlook on the future of his professional career.
"I'm looking at a wide variety [of opportunities] from the private sector to the public sector," Bond said. "Everything is on the table at this point. Even relocation [is possible], so it's really adventurous when you think [about it, even if] it is a bit tedious."
Bond says going forward, the layoffs will open up new doors for the future of his career — however, he will need to consider his family.
"It's not about me," Bond said. "It's about my family."
Victorine anticipates additional Meta layoffs in the future due to Zuckerberg's continuous push to fund projects geared toward the creation of the Metaverse — the future online world that allows distant people to see each other virtually and interact. Pointing specifically to projects regarding the Metaverse, Victorine believes Zuckerberg has too much control over Meta.
"The layoffs are largely driven by the fact that Mark Zuckerberg is gambling on the Metaverse, and it's costing him a lot of money," Victorine said. "If he didn't have so much control over the company, there's a very good chance he could be out, or he could be in a different position at this point."
Akash Gupta, an MVHS parent and Director of Product Management for AI and Machine Learning at the software company ServiceNow, believes companies should find solutions to financial issues rather than laying off their employees.
"I never feel that [companies] should lay off people," Gupta said. "I always feel that [they] should manage people. To me, layoffs should be the absolute, absolute last resort when a company is going bankrupt or if a company cannot sustain [itself]."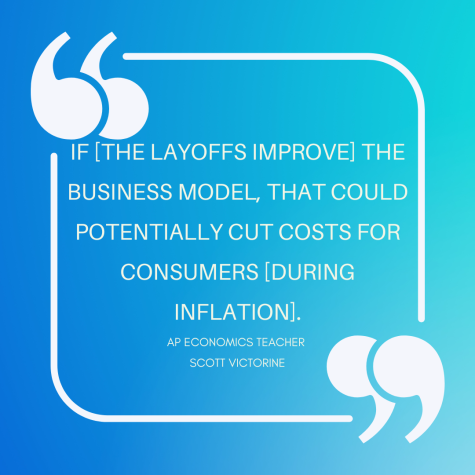 Victorine disagrees with Gupta that layoffs should be the fallback option for companies — calling Gupta's ideas "vague" — especially because not laying off employees can result in an "overall increase in the cost of products and services" for consumers.
"A fundamental principle of capitalism is that companies are always going to act [in] their own self interest, but when they do so, it's [also] for the benefit of [the consumers],"
 Victorine said. "Because if [a company's] self interest does not align with the market or with what the market wants, no one's gonna buy your product, [and] you're not going to be in business all that long."
In the long run, Victorine says that there are two sides to layoffs — while they negatively impact laid off workers, they can also benefit a company's output.
"It'll be unfortunate that so many people have to lose their jobs in the process, but from that [there's] the potential for greater growth and greater innovation," Victorine said. "Companies will start [hiring more employees] again as the demand increases, and the market takes off again."
About the Writers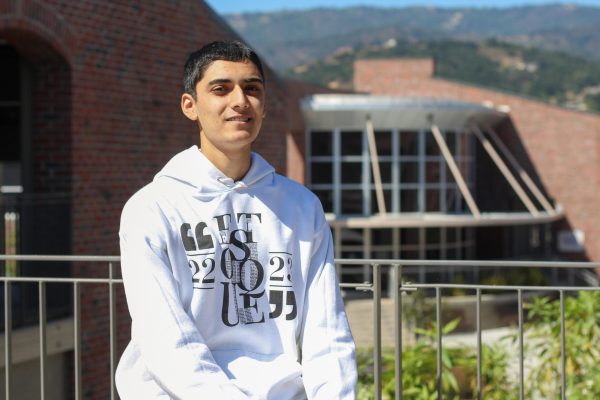 Mihir Vishwarupe, Features Editor
Mihir is currently a senior and a features editor for El Estoque. In his free time, he enjoys playing basketball, practicing the guitar and traveling.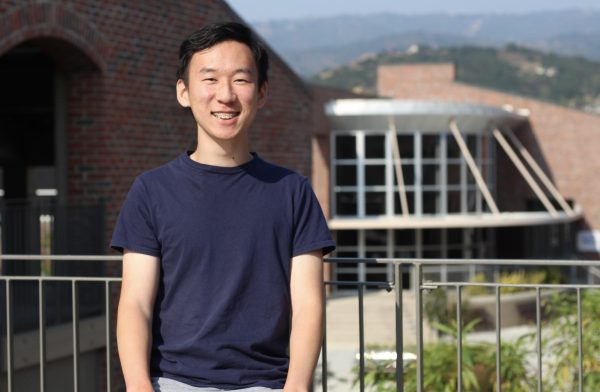 Eric Zhou, News Editor
Eric is currently a junior and a news editor for El Estoque. He enjoys listening to music and is a huge Star Wars fan.