A new path to school
Sidewalk installations aim to promote student safety and walking to school
Concerns from the community regarding road safety on Orange Avenue are increasing due to a rise in vehicular traffic and a growing number of students walking every morning. A sidewalk building project meant to combat these concerns was initially expected to be completed by Feb. of 2022, but was postponed due to the COVID-19 pandemic. Hence, the construction began on June 10 instead.
Since she was in third grade, junior Valerie Ayzenberg's parents allowed her to walk with her friends to school. Ayzenberg says she was relieved to hear that sidewalks were being built on Orange Avenue. 
"There [are] some places where it gets very crowded and thin [since parents] are trying to drive quickly to make sure [their] kids aren't late," Ayzenberg said. "People are trying to bike [and] walk, so it's really [good] that they're finally putting a sidewalk to make it safer."
According to the Cupertino Capital Improvement Program, plans for the project began in 2016 due to community members voicing concerns about the traffic on Orange Avenue. Walk-Bike Cupertino adds that the construction is part of a larger mission of building sidewalks on McClellan Road and Byrne Avenue in order to promote walking to school and ultimately reduce traffic in the morning.
Cupertino Senior Public Works Project Manager John Raaymakers says that the $1.88 million project, funded by the City Council, was initiated by the community. Homeowners on Orange Avenue were allowed to choose whether or not they wanted to install the sidewalks on their private property. 
"It's an individual decision to participate or not [and] donate [their] property, and some people just weren't sure what they wanted to do," Raaymakers said. "They didn't want to give up property. It was [probably] in their best interest. We gave them information, shared the plans we had and respected their decision once they made it."
Ayzenberg finds that having a crossing guard at the busiest intersections on the students' way to school has helped. Art teacher Brian Chow agrees and adds that hiring crossing guards could be more beneficial and less expensive compared to building new infrastructure, though he wishes such changes could be made sooner.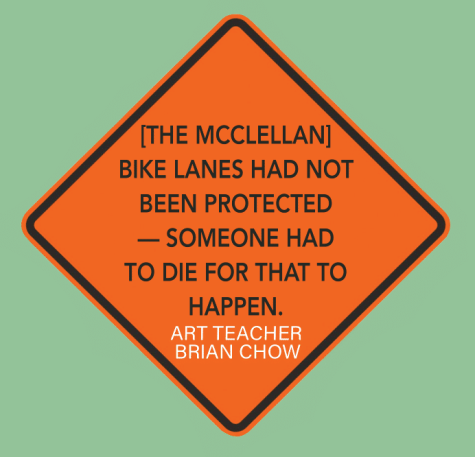 "It's unpredictable [and] dangerous and I'm surprised someone hasn't got hurt," Chow said. "Orange is fine, now that there is a sidewalk, but before, my concern would be people's lives. [The McClellan Road] bike lanes had not been protected — someone had to die for it to happen."
While Raaymakers says more improvements can be made, he also recognizes the efforts that were made to decrease traffic congestion, such as implementing alternating bell schedules for Lincoln Elementary School and MVHS. He adds that city planners are "always looking for solutions and better ways to do things," and appreciates small successes like Orange Avenue within the big picture of Cupertino road safety. 
"Overall, the neighborhood is happy with the improvement, so that's a win-win for the city," Raaymakers said. "Seeing the differences in the neighborhoods that we make, talking with the residents that really seemed to appreciate it [and are] glad to see it finally because it has been a long time — it's always very satisfying."
About the Contributors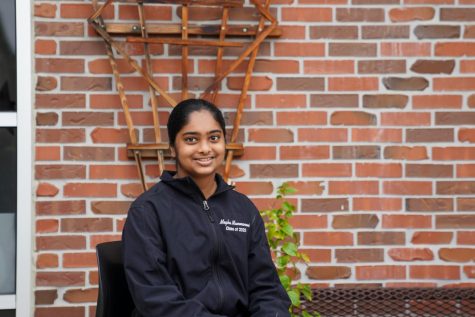 Megha Mummaneni, Staff Writer
Megha Mummaneni is currently a sophomore and a staff writer for El Estoque. She is a member of the Monta Vista Marching Band, and enjoys playing the flute and texting her friends.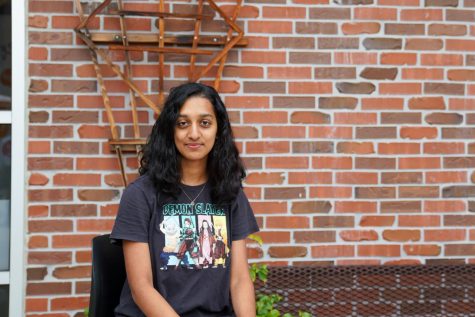 Kalyani Puthenpurayil, Sports Editor
Kalyani Puthenpurayil is currently a junior and a sports editor for El Estoque. She is a midfielder on the Varsity field hockey team at MVHS. She enjoys baking, reading and going on long walks.