Gan's the man
Kenneth Gan settles into his roles as the new adviser for El Valedor and ASB Leadership
Biology teacher Kenneth Gan applied to be El Valedor's adviser at the end of the 2021-2022 school year because he felt it "would be a cool opportunity and a unique challenge." After Leadership teacher Jenna Smith moved to Fremont High School during the summer, Gan also applied for the open Leadership position. He was accepted for both positions and has quickly adapted to his new roles despite a "tricky couple of weeks." 
Before applying for the El Valedor position, Gan had no experience with the class aside from "looking at a yearbook on [his] own." However, he feels like he was able to learn quickly with the help of  El Valedor's previous adviser, Journalism teacher Julia Satterthwaite, who was "always ready to answer questions."
"I've spent time with my wonderful yearbook staff, editors and managing heads, [to] really learn and understand how production is run," Gan said. "They've taught me a lot of things, and Julia Satterthwaite has also been super accommodating and helped me out [a lot]."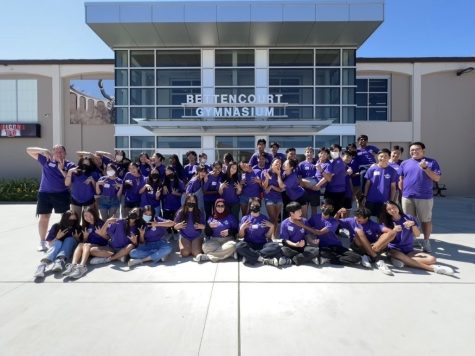 While senior and El Valedor editor-in-chief Ashil Shao was "really sad" when Satterthwaite stepped down at the end of last year, he is also glad that her successor has been at MVHS for many years, because he finds that Gan's various roles and connections are useful to El Valedor.
"Gan has been really helpful in getting us connected to Leadership because he is the Leadership advisor," Shao said. "He's also the golf coach, so [he also helps] us contact golf and other sports teams."
For his new role in Leadership, Gan attended a bonding day full of icebreakers and games to get to know Assistant Principal Mike White and students in the class. Gan states he has more experience with Leadership than Yearbook as he held various ASB roles in high school, including ASB President his senior year. However, despite being in ASB in high school, Gan has found it different coming from the side of a teacher. In his current role, he ensures deadlines are met and guides students to ensure their vision comes to life. While he has found it challenging to manage expectations, he says that ASB has organized successful events so far, such as the Welcome Back Dance. Gan looks forward to Homecoming as he thinks "it is shaping up to be something great" and believes his Leadership class works well together.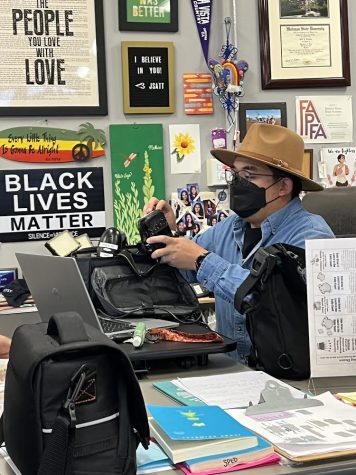 "[Leadership students are] such a warm and welcoming bunch of kids," Gan said. "They all share the same passion for creating a fun and welcoming environment for the entire student body."
Sophomore and Class of 2025 President Clara Fan and other Leadership students are familiar with Gan from their freshman Biology classes, which Fan says helps create a more "comfortable" atmosphere.
"I had him last year for Biology, and a lot of the Leadership students have also had him for a class," Fan said. "So he knows us a bit more and knows how we learn and work with other students." 
Fan thinks Gan's new, more relaxed policy regarding attending events is a welcome change, as it has allowed Leadership students to make up missing events with increased participation in class. She also appreciates that Gan "really cares about his students and tries to make relationships with [them]." 
Undeterred by the fast pace of his roles, Gan shares that he is "having a really great time" and hopes his positivity leads to an increase in student excitement. He looks forward to helping students "learn, grow and develop" and is "really proud" of the work they've done so far.
"My students, both the Yearbook staff and Leadership students, have been just absolutely fantastic," Gan said. "All of their successes truly belong to them."
About the Contributors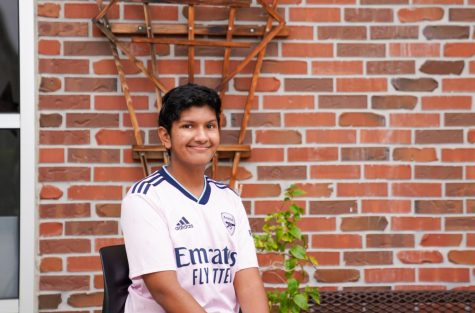 Krish Dev, Co-Editor-in-Chief
Krish is currently a senior and a co-editor-in-chief for El Estoque; he has been on staff for three years and was an opinion editor as a sophomore and a website editor as a junior. When he is not taking pictures or working on stories, he enjoys traveling to new places, learning trivia and keeping up with the latest world news.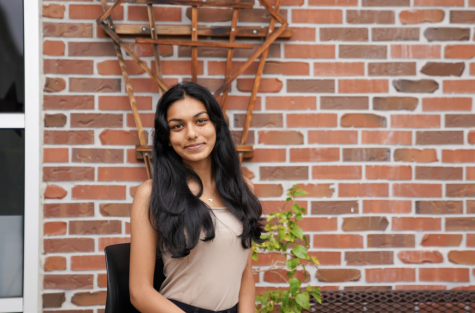 Eshika Tiwari, Staff Writer
Eshika is
currently a sophomore and a staff writer for El Estoque.
In her free time, she likes to read, listen to
Daniel Caesar, and spend time with family.