Football loses 17-13 against Fremont High School
Matadors miss a game-winning touchdown in the final minute of the fourth quarter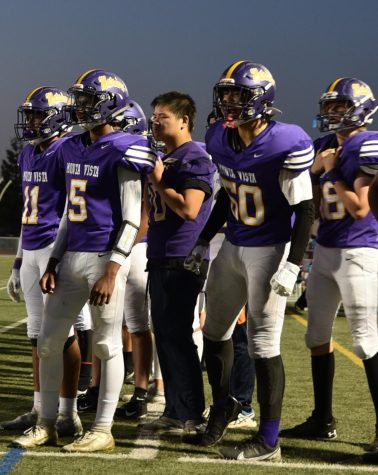 Varsity Football fell 17-13 to Fremont High School on Friday, Sept. 16, bringing their overall season record to 1-2. While neither team scored in the first quarter of the game, FHS scored a touchdown followed by a series of points in the second quarter, bringing the score to 0-10 by halftime. 
However, the beginning of the third quarter favored MVHS, as senior and running back Greyson Mobley scored a 17-yard touchdown that brought MVHS up to 6 points. Senior and defensive tackle Jeremiah Lo recalls how excited he felt when the team scored a touchdown.
"It's just a feeling of like, holy sh–," Lo said. "Like, that [touchdown] brought us to score where [winning is] within our reach and we just need to push through for the [remainder of the] second half. [At] that moment, I [felt] a huge sense of school pride. I [felt] proud of the entire offense who was playing right then. Because [in] that drive — I think it was like three or four plays — we went from our half of the field to a touchdown."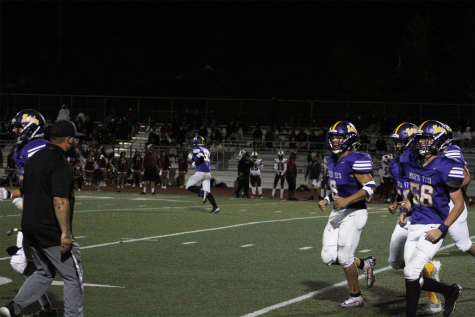 MVHS kept the momentum, scoring another touchdown with a 74-yard run: leading the game 13-10. But despite MVHS's efforts, FHS scored a touchdown, placing them back in the lead near the end of the third quarter. With only a minute left in the fourth quarter, a change in possession granted Mobley the ball. Though the running back was able to reach the opposition's end zone, the referees called him out before he was able to score a winning touchdown.
"I feel like it could've went better," sophomore, O-Line player and D-Line player William Leveson said. "Greyson made a 90-yard touchdown with that same play. It could've [gone] either way — if we got that play, we would've won, but we didn't, so we lost. We're dogfighting definitely; we're not giving up."
Having Leveson's same perseverance mindset, Lo only has one thing on his mind going into the next game: the chance to face off a new opponent.
"Our coach, he says this thing: wins and losses are a dime a dozen," Lo said. "Every week, there's a winner or loser. Regardless, we're always going to practice the same way. If we win a game, we're not going to take off the next week, because it's a new opponent. We just have a fresh mindset and try not to reminisce about the past."