Matadors at Work
Students share new jobs they've picked up over the summer
Natassha Ooi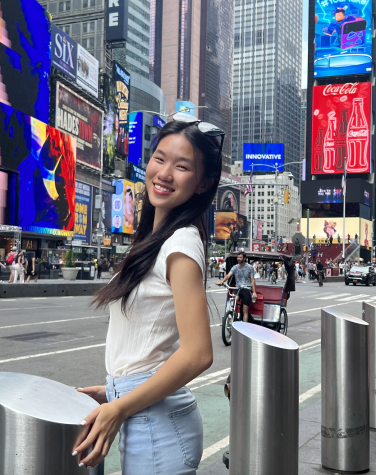 Although Senior Natassha Ooi was a barista at Mr. Sun Tea last summer, she decided to work at Target this July to add more to her resume. Ooi chose Target because of its name recognition and shift availability. Ooi works four days a week, and while she believes she has less of a social life, to her the pay makes it worth it.
Her favorite part of her job are the social interactions she has with customers. Through working, Ooi believes that she has learned to be patient and appreciative of customer interactions. 
"Some people come in with difficult requests, and [my job] teaches [me] to be more open minded and conscious of other people," Ooi said. "I like working in customer service and retail. One time a dog recognized me while I was working at Target, and that was really funny."
Brian Law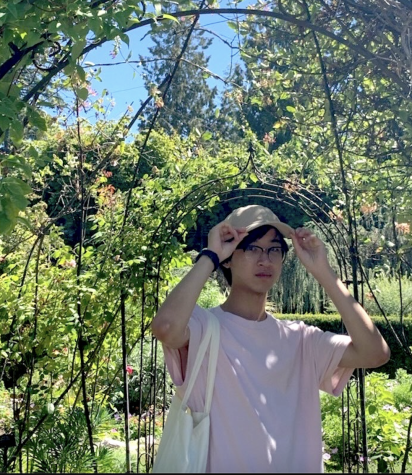 Junior Brian Law picked up two jobs over the summer— one as a teaching assistant at Kumon, an after-school learning center, and the other as a server for Somi Somi, a dessert shop. Law finds their Cupertino locations  convenient for commuting.
Law's sister Miriam also works at Somi Somi, which was one of the main reasons he decided to work there. According to Law, it is "nice to have someone that is familiar to talk to at work and ask for help." 
Through work, Law has learned valuable life lessons, such as being able to prioritize and work efficiently. He encourages other students to apply for a summer job, because quitting is the worst case scenario, and if the job gets stressful, it will only improve their time management. 
"[I've learned to] pace myself," Law said. "When school starts, I hope to be able to prioritize [my] school work, [and] not be overwhelmed by all the schoolwork or work in general."
Catherine Huang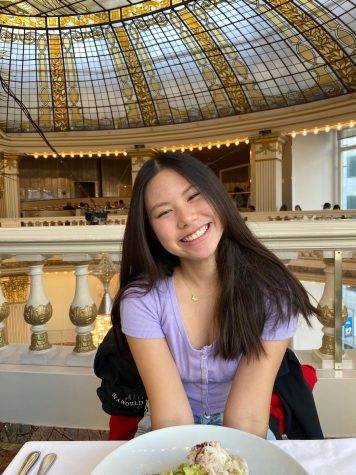 Senior Catherine Huang's first job as a barista at Yi Fang was during her junior year, but stress from school caused her to quit. At the end of the school year, Huang decided to try again as a server at Go Fish Poke Bar. 
Huang finds the atmosphere at Go Fish "easygoing," which she accredits to her friendly coworkers. Huang believes that her job has allowed her to learn how to handle stress. 
"I've learned how to communicate better because I have to talk to strangers, which is something that I wouldn't willingly do on my own," Huang said.
Huang works two to six shifts each week. She has found that her flexible work schedule makes it easy to manage her work-life balance, and hopes to continue working during the school year. 
"If you can't go [to your shift] you can just give up your shift to someone else, and they'll most likely take it for you," Huang said. "So it's a fun environment and everyone's pretty easy to talk to."
Jeremiah Lo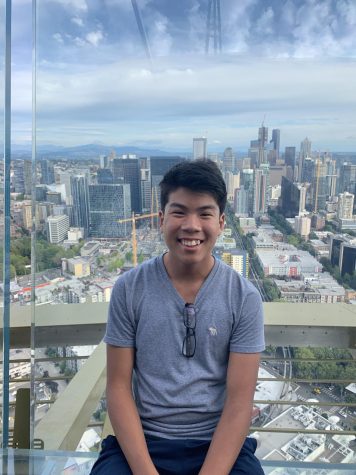 Because senior Jeremiah Lo's parents "never really gave [him] money … [other than for his] personal expenses," Lo was incentivized to get a job as a waiter at the Japanese restaurant Udon Mugizo this summer to enjoy spending his own money. He now earns almost as much as his father does.
"I remember getting my first big paycheck, which was four digits," Lo said. "My jaw dropped and my parents' and my siblings' did, [too]."
The inclusive environment and welcoming staff motivated Lo to work during demanding days. About an hour before his shift ends, Lo appreciates his 10-minute break where he can relax.
"Most of the time, I feel like an outsider because I'm the newest and the youngest," Lo said. "But being able to listen to my co-workers' conversations definitely gets me through the day."
Lo recommends getting a job. However, he says that commuting can be a significant downside.
"[I take] the highway [to work]," Lo said. "My shift starts at rush hour, so it's been pretty difficult to commute to and from, but at the same time, it's good practice for me to [improve my driving]."
Zayd Musa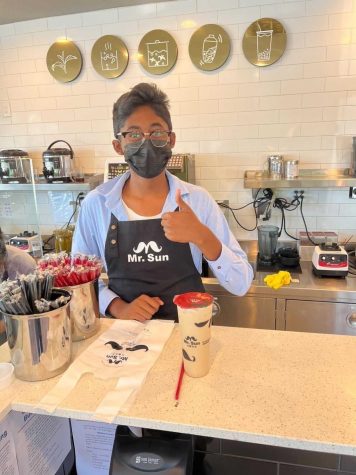 Facing a relaxed summer, junior Zayd Musa began working as a barista at Mr. Sun. Musa was drawn to the short shifts and proximity to his home.
"The reason I chose Mr. Sun specifically was because at the end of last year, I knew someone who was working there," Musa said. "I knew that a couple of the seniors were leaving, so they needed more people and I thought it would be interesting making drinks, [since] I like boba."
A few perks of Musa's job include free drinks and the minimal crowds on weekdays. In addition, working toward paychecks and developing his communication skills makes his job rewarding.
"Standing for four hours – it's not difficult but sometimes it's humbling," Musa said. "[It built] my work ethic, [which will help since I'm] going into junior year next year [while] taking tough classes [that I need] to balance."
Samuel Yao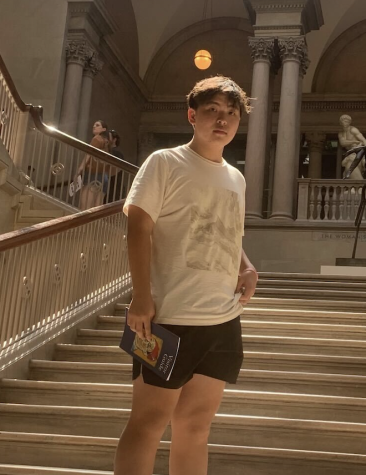 Junior Samuel Yao recently started his first job as a barista at Happy Lemon. As an avid boba enthusiast wanting to spend time with friends, Yao believed that this was the perfect job for him to satisfy both needs. 
"Pretty much everyone working there is on the younger side," Yao said. "For example, my manager [is] 20, so he's very easy to relate to and understands if you're unavailable at certain times because you're too busy with schoolwork, or other things going on with your life." 
Yao finds everyone at work fun to be around and appreciates the free boba he gets with each shift and the hefty tips that Apple employees leave. With his first job, Yao has been learning how to balance his work-life ratio and has discovered that work is high on the priority list. 
Yao believes that anyone who has the time should get a job during the summer because "you get to spend time with your friends and make some extra money".