Fear
Exploring how fear affects three MVHS student-athletes in their sport
Grace Wang
The rhythmic sound of a basketball pounds against the floor as sophomore Grace Wang wipes her sweaty palms on the sides of her silky basketball shorts. She spots her teachers and friends out of the corner of her eye and a lot more people than she thought there'd be chattering away in the stands during the team's senior night. Anxiety slowly claws up the back of her throat and the weight of her expectations is almost palpable in the air. Wang is no stranger to the negative effects that fear brings to her game performance.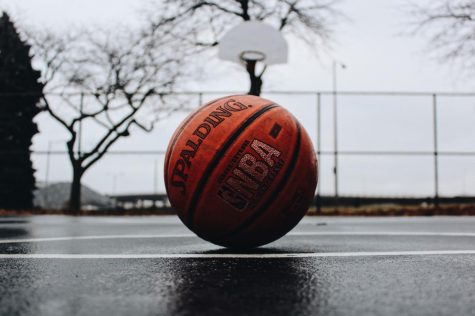 "I felt a bit anxious and I felt like I had to do good in front of them," Wang said. "[It] actually made me do worse, which is really [annoying]."
As the shooting guard on the Girls JV Basketball team, Wang is acquainted with dealing with the anxiety and fear that comes before each of her games. 
"Whenever I feel anxious or something during a game, I feel like I have to score and I start forcing things," Wang said. "But if I'm kind of like YOLO, then I actually play much better because then, I'm able to do what I want and better read what's going on in the defense."
In her five years of playing basketball, Wang says she hasn't found a way to get rid of her fear, but that doesn't stop her from having a good time.
"I feel like there's no one way to completely lessen the anxiety," Wang said. "But if I'm able to just have fun and let go of my mistakes during the game, then it allows me to play much better."
Cece Carbone
As a gymnast for 13 years, seven of them competitive, senior Cece Carbone has no trouble recalling the intense pressure that settled on her shoulders before a meet in fourth grade. She had sprained her ankle, but she "had never missed a meet before and wasn't planning on missing a meet."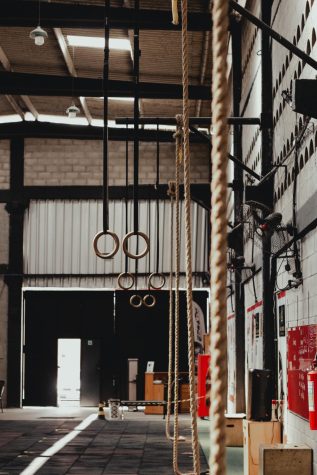 Even on direct orders from the doctor to not perform, Carbone was determined to continue going to practices. She wrapped her ankle in ice packs, letting them sit until her feet were numb. When she unwrapped the tape, the ice packs fell away to reveal icy skin so cold she couldn't even feel it, the reason for which she later realized was because she had gotten ice burn – which occurs when ice is applied to bare skin for an extended amount of time, and can severely damage your skin.
"I competed on [my ankle] just because I had a huge fear of disappointing my coaches because competitive gymnastics is so competitive and it's not a team sport," Carbone said. "You're competing with yourself and you're competing for your coach's attention and acceptance."
Carbone equates this fear of disappointing her coaches with an incentive to work harder. On the one hand, she highlights that this incentive can often cross a certain threshold, becoming crushing anxiety that leads to situations like hers. But on the other hand, when she lacks a fear of disappointment, "there's no incentive, [so] there's no improvement." For her, it's always walked that fine line, but Carbone explains that this pressure has ultimately made her a better person.
"The incentive for me and just learning [about] myself was incredibly important," Carbone said. "And learning how to push myself helps me a lot today. It definitely has its downsides, but overall, I do think it helped me grow as a person."
Eric Ju
Junior Eric Ju details the tense situation when he and a teammate competed for the same limited spot in his swimming event. Lining up along the wall, hoping that his anxiety would not keep him from coming out on top, he explains that his fear in sports materializes in his fear of losing and not living up to all the hard work he's put into swimming.
"I trained hard for the discipline, so the idea of me losing to him [was] really terrifying," Ju said. "I [wanted] this position really, really badly."
Ju, who has been a member of the MVHS swim team since freshman year, currently swims backstroke for Varsity but explains that this fear keeps him from reaching his full potential. Even after he has won the coveted spot, the knowledge that he could have done better kept him from fully celebrating his win.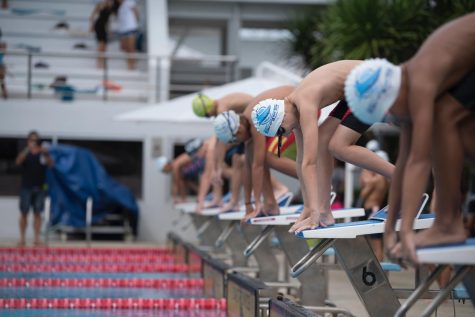 "I [wanted] to feel good about the race," Ju said. "Even though I [did] beat him, my time [wasn't] where I wanted it to be, so I'll still be disappointed regardless of the results."
At the same time, Ju articulates that he could see the possible positive impacts, stating the idea that his anxiety and fear, given enough time, can be turned into something that could instead benefit his performance. He believes that he could greatly improve his performance compared to practice with more experience.
Even so, Ju has learned some techniques that have helped him greatly with reducing his anxiety during swim meets. He recalls that his swim coach taught the team a visualization exercise, where they visualize how their race will go — should something "go wrong," he is able to calm himself down by going back to that visualization.
"Generally speaking, we all have experienced fear or anxiety at some point in our lives," Ju said. "So I think it's better to not ignore it, but learn different ways to cope with it."