MVHS sports teams implement technology
Exploring how different sports teams use technology to help them improve
This January the Monta Vista Athletics Department replaced their existing Pixellot auto-tracking cameras with two Hudl Focus cameras for $8,000 so that teams can record practices and games and review the footage afterward. The cameras, installed in the gym and upper field, have an accompanying app that allows teams "to record, upload and livestream events — no cameraperson required." According to School Financial Specialist Calvin Wong, MVHS uses the cameras for a variety of sports, ranging from soccer to wrestling.
"We basically put in a schedule [that automatically records games]," Wong said. "We've displayed outdoor [sports such as] football, soccer and field hockey, we've [also] had it display a rally and the indoors [gym camera has recorded] wrestling, basketball, and volleyball."
After overcoming initial struggles, including scheduling conflicts and inconsistent Wi-Fi, Wong believes that the cameras have been a "very effective tool" in two major ways. First, games are live-streamed on the MVHS Athletic Department's Youtube channel for the public to watch, which was especially useful during the height of the COVID-19 pandemic. In addition, sports teams can analyze recordings to review and improve for future games. 
"The good thing about the cameras is that they're actually also used as a coaching tool," Wong said. "Different teams can choose to view the film — they actually even started [to film] their own practices. Coaches have an app where they can [record] their own practices and add each of the players on Hudl, where they can send them clips of what they need to do better. In theory, if a player missed a practice [they can view the recording and] it's almost like watching a Zoom lesson."
According to sophomore Nathan Liu, Girls Varsity Basketball Coach Sara Borelli used Hudl to analyze recordings and share information with the team during its season. Liu had been designated the role of scorekeeper by Borelli, and was in charge of filling out the scorebook, both for the entire team and also individual players. Though it was difficult at the start, he got to know the team well over time and his job became much easier. After collecting the information and double-checking with the other team's scorekeeper and the official scorekeeper, Liu passed off the information to Borelli and made sure the information on Hudl was accurate.
"The girls basketball team uses the information that I gather through using Borelli and the online Hudl, which breaks down the game and gives them the information," Liu said. "They use it to see what they can do better [for the next game] and what they are doing well during the game."
While the Girls Varsity Basketball season is over, Liu plans to be its scorekeeper for the next two seasons. Currently, Liu is a member of the JV Baseball team and also helps out the Varsity Baseball team by inputting pitch by pitch on Gamechanger, the sports management app used by baseball and softball. Liu says the Baseball coach uses the data to then adapt training regimens. 
However, not all sports use sports-focused apps such as Hudl and Gamechanger, according to junior and Boys Varsity Tennis team member Sameer Maheshwari. Maheshwari shares that the Boys Varsity and JV tennis teams use Discord to communicate with each other. The team has a shared server where each player is given a role — Varsity or Junior Varsity — and is placed in specific channels based on their role. After each game, the team discusses the results on Discord to work on mistakes and congratulate successes. Maheshwari believes that the implementation of the app has been beneficial.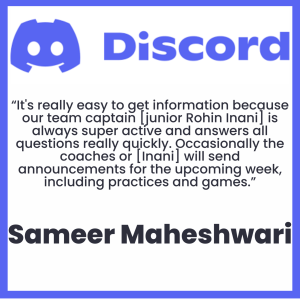 "It's really easy to get information because our team captain [junior Rohin Inani] is always super active and answers all questions really quickly," Maheshwari said. "Occasionally the coaches or [Inani] will send announcements for the upcoming week, including practices and games."
Both tennis and baseball do not record their practices or games as Hudl cameras are currently not capable of tracking the ball in those sports. Wong hopes that, in the future, the Hudl cameras can be used for more sports, including water polo, track and colorguard. 
"I hope that [Hudl] continues to build with the sports teams [at MVHS]" Wong said. "If you participate in a team sometimes you can't notice [for example if you were] a yard off in formation. It's hard to see [in the moment] but if you have a video documenting it's just another mode of learning for athletes."
About the Contributor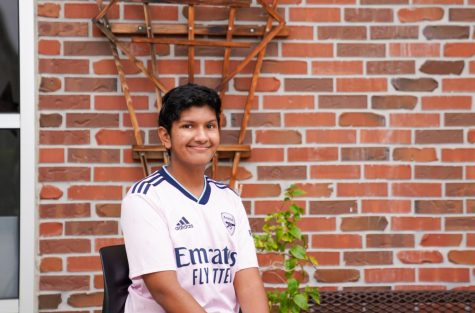 Krish Dev, Co-Editor-in-Chief
Krish is currently a senior and a co-editor-in-chief for El Estoque; he has been on staff for three years and was an opinion editor as a sophomore and a website editor as a junior. When he is not taking pictures or working on stories, he enjoys traveling to new places, learning trivia and keeping up with the latest world news.