Athlete of the Month: Ben Richardson
Senior Ben Richardson discusses his soccer journey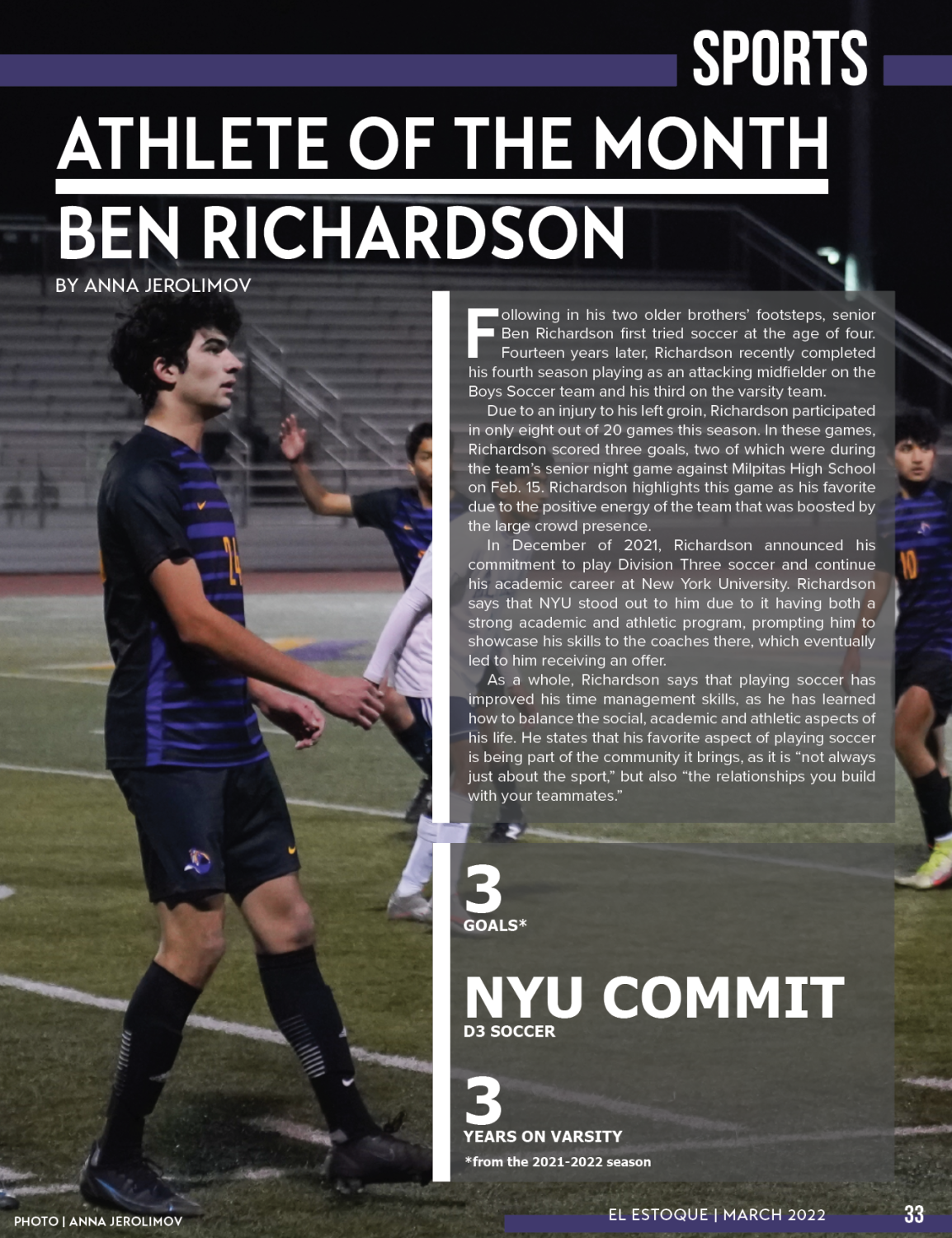 Following in his two older brothers' footsteps, senior Ben Richardson first tried soccer at the age of four. Fourteen years later, Richardson recently completed his fourth season playing as an attacking midfielder on the Boys Soccer team and his third on the varsity team.
Due to an injury of his left groin, Richardson was not able to play for a majority of this season, participating in only eight out of 20 games. In these games, Richardson scored three goals, two of which were during the team's senior night game against Milpitas High School on Feb. 15. Richardson highlights this game as his favorite due to the positive energy of the team that was boosted by the large crowd presence. 
In December of 2021, Richardson announced his commitment to play Division Three soccer and continue his academic career at New York University. Richardson says that NYU stood out to him due to it having both a strong academic and athletic program, prompting him to showcase his skills to the coaches there, which eventually led to his offer.
As a whole, Richardson says that playing soccer has improved his time management skills, as he has learned how to balance the social, academic and athletic aspects of his life. He states that his favorite aspect of playing soccer is being part of the community it brings, as it is "not always just about the sport," but also "the relationships you build with your teammates."