MVHS estimates lower enrollment in coming years
Explaining the causes and effects of declining enrollment within FUHSD
In the past school year, MVHS's total enrollment shrank from 2,001 to 1,842 students and is predicted to reach a student body of 1,619 by the 2025-26 school year. This steady decline in the number of students is "not just a bubble — it's a trend" that stretches across Santa Clara County and beyond, according to Associate Superintendent of Teaching and Learning Tom Avvakumovits. 
One explanation for declining enrollment is the low birth rate in the Bay Area. Data collected by the California Department of Public Health shows a large decrease in births in the county, dropping from 26,730 births in 2008 to 22,137 nine years later. The median age in Cupertino is 41.6 years, more than a 2-year increase from a decade ago.
Another cause of declining enrollment is housing in the area, specifically the high cost of living and recent modifications to the interior designs of homes, according to Thomas R. Williams, the Principal Demographer for Enrollment Projection Consultants. New developments largely consist of studios and one-bedroom units, which are targeted to young tech employees as opposed to families — this decreases the number of students who would attend FUHSD schools. In spite of reduced enrollment, Avvakumovits shares the district's priority to continue to offer a complete learning experience for all students. 
"We are committed to providing comprehensive high schools at all five of our sites," Avvakumovits said. "[This] means it's not like we've cut your art program or your music program. You can still take band. You still have access to five different levels of four different languages. [Although it] gets harder and harder to maintain, the course offerings have not diminished as a result of declining enrollment."
FUHSD has prior experience dealing with declining enrollment at Lynbrook High School. When LHS faced record low attendance in 2016, the FUHSD Board passed the Lynbrook Supplemental School Assignment Plan, created by the Citizens Advisory Committee on Enrollment. In this plan, all students from Miller Middle School had the option to enroll at LHS, while 22 spots were reserved for students from Hyde Middle School.
"That's an example of [FUHSD] trying to say, 'Hey, we value a comprehensive high school experience for our students,'" MVHS Principal Ben Clausnitzer said. "That's an example of one solution that's occurring right now in our district, and that could be something that is explored in the future for [MVHS]."
Clausnitzer says that declining enrollment has a proportionate impact on larger departments, such as Science, Math, English, Social Science and World Languages, since a majority of the student body takes these courses. While MVHS's enrollment has overall decreased, the number of sections of certain departments has grown. For example, the AVID, Drama and Journalism programs increased from three sections to four this year. Additionally, Clausnitzer said that FUHSD is "committed to not doing layoffs, or what we would call a reduction in force."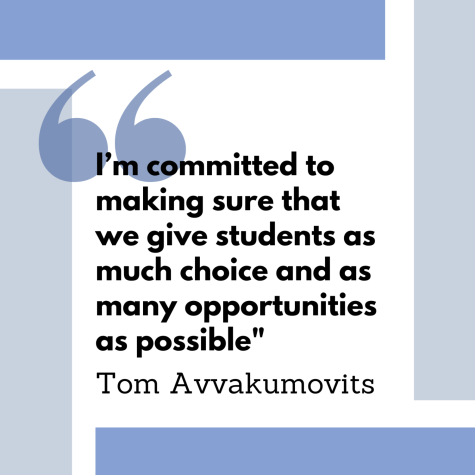 English and Drama teacher Hannah Gould teaches five sections at MVHS and fears that some courses she teaches "might not exist, or might just continue to shrink moving forward." Due to the district administration and union contract to build students' schedules based on the top six classes and many students putting their arts electives as their seventh choice, Gould is concerned that students who are interested in Drama might miss the opportunity to "learn and grow how to be on a team and [use] their creative and artistic and technical skills." However, there were two exceptions this year since MVHS added an additional section for Beginning Drama and Writing for Publications by using students' seventh choices.
"A lot of people are just thinking of it in terms of the whole school and like, 'Oh, every year we're gonna decline in a couple of sections and we might have to have a few more people split between sites,' and it's like, 'No, what's a small thing for the whole school is this massive thing for these electives courses,'" Gould said. "[Other elective teachers and I are] trying to explain the urgency of the problem from our perspective. And I'm honestly not sure if the people who are in these positions of power to help push these conversations forward at the union level do have a full understanding of how urgent it is."
With declining enrollment becoming a greater concern, Clausnitzer acknowledges that smaller programs will be more negatively impacted if enrollment decreases to below approximately 1,600 students. Both Clausnitzer and Avvakumovits believe that an ideal minimum enrollment is between 1,600 to 1,800 students because if it goes lower, it will be more difficult to minimize the impact of declining enrollment on the variety of course offerings. 
"I'm committed to making sure that we give students as much choice and as many opportunities to have comprehensive programs as possible," Avvakumovits said. "I'm heartened by the fact that we have a history of doing so when our schools many, many years ago were even smaller."