Athlete of the Month: Vivian Ong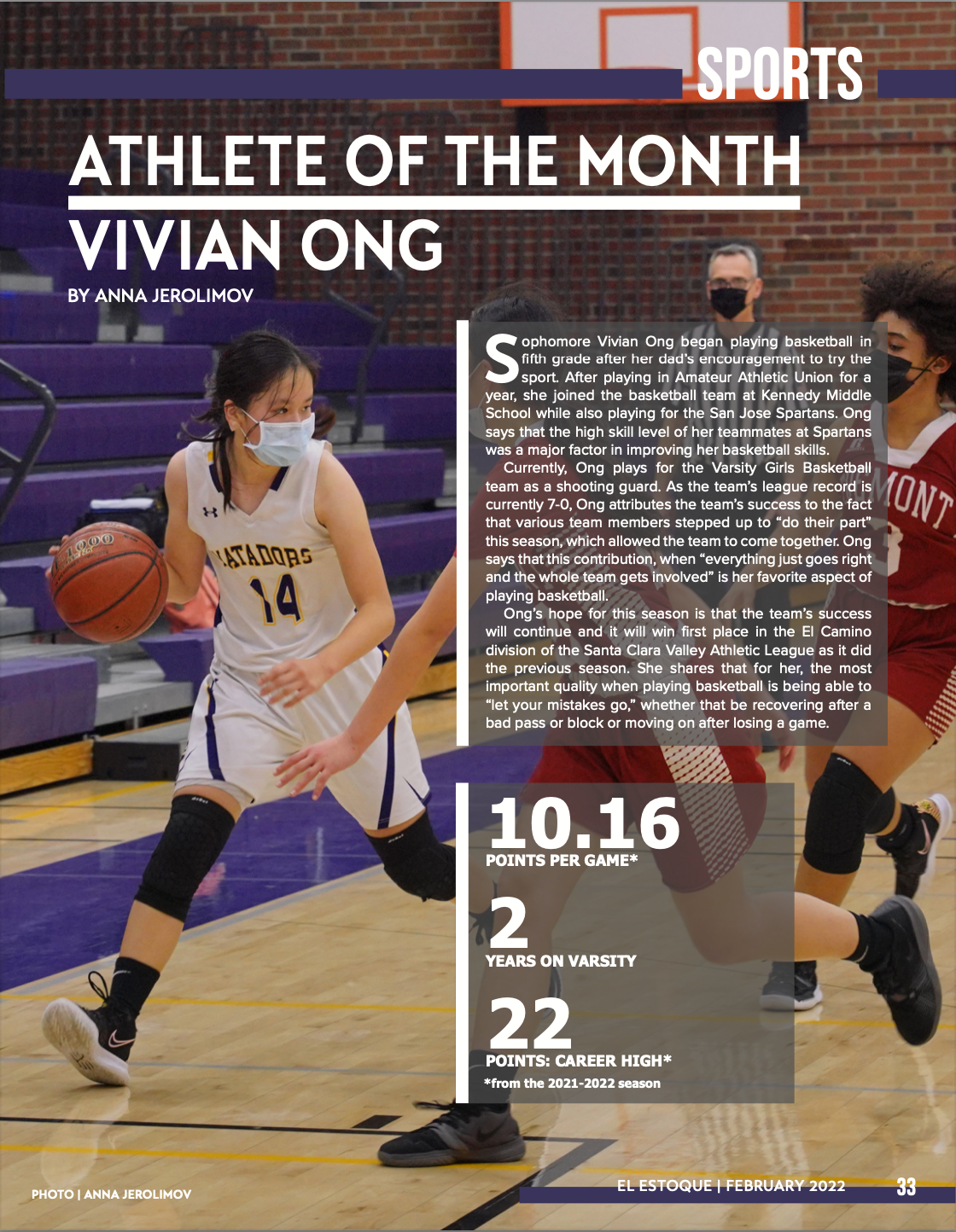 Sophomore Vivian Ong began playing basketball in fifth grade after her dad's encouragement to try the sport. After playing in the Amateur Athletic Union for a year, she joined the basketball team at Kennedy Middle School while also playing for the San Jose Spartans. Ong says that the high skill level of her teammates at Spartans was a major factor in improving her basketball skills. 
Currently, Ong is a shooting guard in her second season on the Varsity Girls Basketball team. She attributes the team's recent success, a 5-0 league record, to the fact that various team members stepped up to "do their part" this season. Ong says that this contribution, when "everything just goes right and the whole team gets involved" is her favorite aspect of playing basketball. 
Ong's hope for this season is that the team's success will continue and that it will win first place in the El Camino division of the Santa Clara Valley Athletic League as it did the previous season. She shares that for her, the most important quality when playing basketball is being able to "let your mistakes go," whether that be recovering after a bad pass or block during a game or moving on after losing a game.
Although she does not have plans to pursue collegiate or professional basketball, Ong hopes to continue playing for the Matadors during her high school years, as well as playing club basketball during the summers.