Cheering from the sidelines
Exploring how the team stays motivated even during a loss
She isn't facing the football field, but senior Seo Eun Kim can feel the energy — or lack thereof — emanating from the athletes behind her as she looks up at the bleachers. The disappointment of the football players is palpable, which she accredits to the "emotional bond" she's formed with the team. 
The football team ended the season with its worst loss, costing the team 42 points. Along with feeling discouraged on behalf of the team, junior and Cheer captain Anika Lin explains that losing games is less exciting for cheerleaders from an athletic standpoint.
"It's always tough having to cheer when [the team is] losing because we're not able to do as many stunts or fun cheers," Lin said. "During touchdowns, we're able to show off everything we've been working on. [But when we're falling behind], we focus on trying to hype up the team — we'll yell cheers at them instead of the crowd, and that gets us through the football games."
Kim hopes that cheering on the sidelines both engages the crowd and motivates the football team because she feels personally invested in the team's success — an attachment that, despite her being on the team since freshman year, has only sparked for her recently through traditions like decorating the football players lockers prior to Homecoming.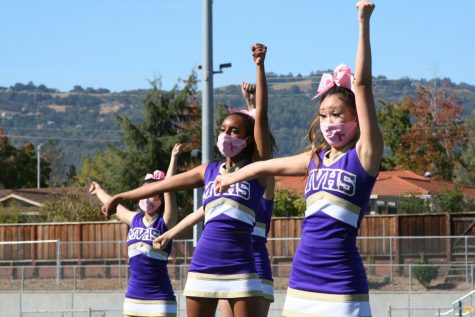 Senior and Varsity Football captain Pratmesh Modi fondly recalls the cheerleader's "awesome" decorations, complete with tiny gatorade bottles on each locker, as a specific event that boosted the team's morale prior to the game. During the game, however, Modi explains that the cheer team doesn't have an effect on the team, especially for the players on the field. 
"After the game as we are coming off the field, we sometimes hear the cheerleaders say, 'Go Matadors!' and we appreciate it," Modi said. "But even when we're losing, especially if I'm playing, the cheers don't really hype us up because we can't hear them. But when the whole crowd is cheering, especially when we're winning — that really helps."
Because the cheerleaders aren't allowed to interact with the football players during the game, Lin explains that it can be difficult to discern whether or not the cheers are actually having an impact. Sophomore Mihret Tesfaye explains that especially when the team is losing, the cheerleaders do their best to mitigate the discouragement the team is feeling.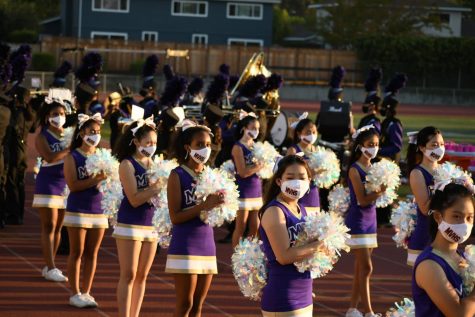 "We feel bad for them and we want to hype them up because we notice that they run on hype and sometimes they're not on their A game," Tesfaye said. "Because in our routines, we know how it feels to lose."
Games can stretch for as long as three hours, and Lin explains that she stays motivated by her love of performing and through attention from the crowd. For Tesfaye, much of the motivation comes from her coach, who will acknowledge the cheerleaders' efforts during breaks and encourage them to keep pushing, especially when the crowd is unresponsive. 
The biggest motivator for all three cheerleaders, however, is the team environment. Throughout Kim's time as a cheerleader, the team has faced a myriad of challenges, such as losing its adviser during her sophomore year, an experience that Kim says made her feel like the school was putting her team and her passions on the sidelines. She explains that her love of the sport and her team prompts her to come back to cheer every year.
"It's really addicting — you're throwing somebody up in the air and you're catching them, and the sun is perfect, the crowd is amazed and they're giving us all these reactions," Kim said. "Standing out there for three hours can get tiring, but you just do it [because] you're focusing on other members and using [their] support to help you push through."
About the Contributors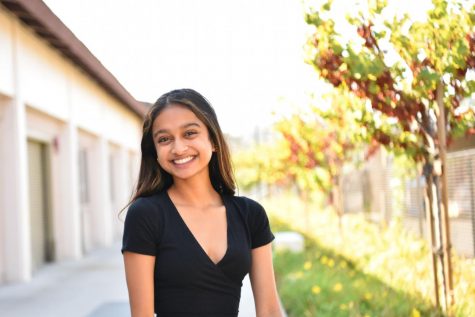 Anushka De, Co-Editor-in-Chief
Anushka De is a senior and a co-editor-in-chief of El Estoque. She loves listening to music, drinking too much coffee and spending time with her friends. She was previously a Features and News Editor and has since learned to parallel park, which she considers to be one of her greatest achievements of all time.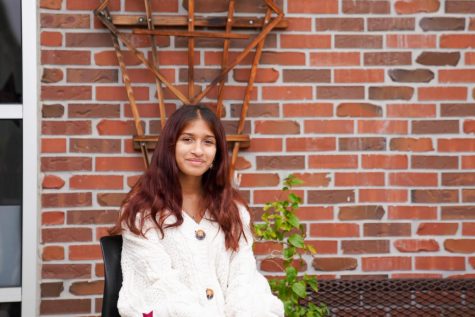 Aashi Venkat, Arts and Entertainment Editor
Aashi Venkat is currently a junior and an arts and entertainment editor for El Estoque. She enjoys listening to music, dyeing her hair and obsessing over her dog in her free time. Her favorite color is currently red, and her favorite animal is currently a snake, but these things change frequently because she is indecisive.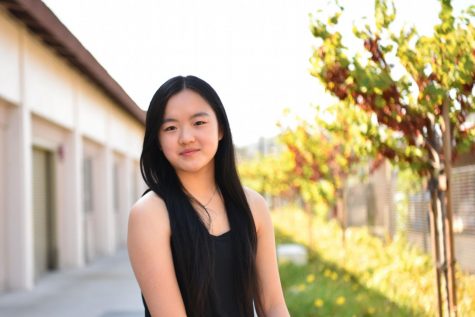 Michelle Chen, Co-editor-in-chief
Michelle is currently a senior and co-editor-in-chief for El Estoque. Outside of journalism, her interests include percussion and volleyball. In her free time, she enjoys going on walks with her family and their two dogs.