Popular restaurants
Reviewing local restaurants based on quality and taste
Our area is home to many diverse restaurants, bakeries, beverage shops and more. To explore the best selling items some of these locations offer, we visited four different places in our community. 
Red Berry Coffee Bar
Iced Lavender Latte 8/10
$5.00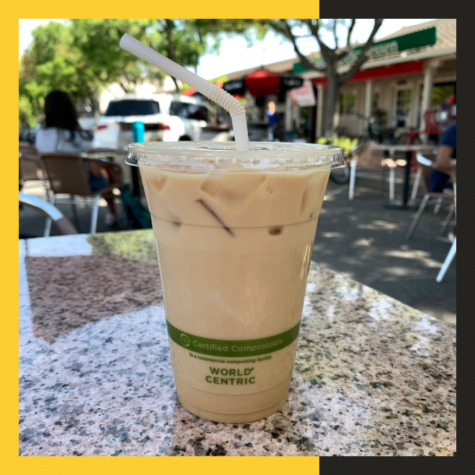 Found in downtown Los Altos and open to the public with limited outdoor seating, Red Berry Coffee Bar is perfect for a quick snack or drink. Its menu contains a diverse set of pastries, teas, coffees, breakfast foods and more, making this coffee bar suitable for a variety of cravings.
Red Berry Coffee Bar's best-selling iced lavender latte is a perfect blend of floral and earthy flavors, with undertones of the lavender and the slight cold-brew-like bitterness. This latte definitely does not lack sweetness or cream, as seen in the drink's soft, warm light-brown color. The iced lavender latte is a fitting drink for those who enjoy iced coffees for the sweetness and the traces of milky coffee, rather than the flavor of a dark roast. 
Tous Les Jours
Souffle Cheesecake 8.5/10
$7.50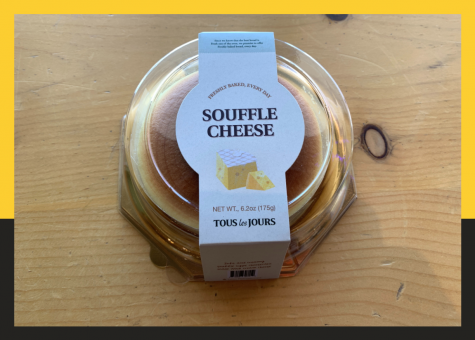 South Korean bakery chain Tous Les Jours has a wide array of cakes, pastries, beverages and meals. With brick walls and modern lighting, this bakery radiates a homey and welcoming vibe. 
The first bite of Tous Les Jours' souffle cheesecake is like taking a bite out of a cloud. The thin bottom layer of sponge cake is the quintessential complement to the interior, which is the perfect mix of creamy and soft. Though the souffle cheesecake leaves a rich and sweet aftertaste, the item itself carries only a subtle sweetness that is perfect for those who aren't fans of saccharine pastries. Packaged in a small, individualized container, this item is the perfect size to be eaten alone or shared with friends and family (safely, of course). 
Egghead Cafe
The Scramble 8/10
$7.00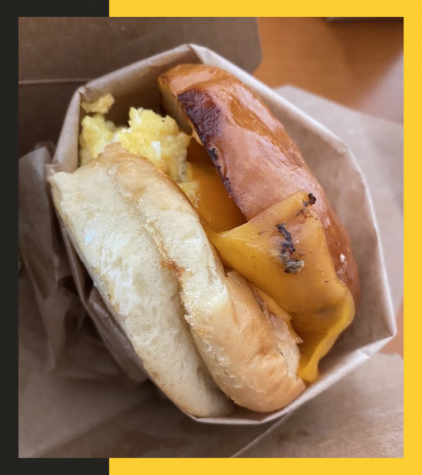 Egghead Cafe offers an arrangement of breakfast foods and drinks, and the pleasant, modern interior design and the sunny lighting gives the restaurant a warm ambiance. Since the cafe is extremely popular with a line of people often waiting outside, we recommend you order your food ahead of time to avoid delays.
The Scramble is a great option for those who love cheese and eggs. The inside of the item is light and creamy, and the hint of spicy mayo gives the sandwich a unique flavor. The sandwich is the perfect option for a light breakfast, with a bun that is light, airy and not overly salty. The sandwich also comes individually wrapped in a compostable cardboard container.
TP Tea
Tie Guan Yin Milk Tea 9/10
$6.50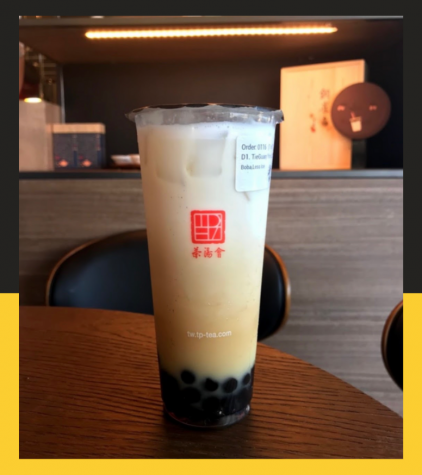 TP Tea has a large assortment of drinks for customers to buy, all helpfully displayed on an overhead menu. The interior is clean and aesthetically pleasing, and the drinks are packaged in large cups with attractive designs on the outside. 
Tie Guan Yin Tea is a type of Chinese oolong tea that originated in the 19th Century in Fujian Province, and TP Tea's take on this drink is the perfect refreshment. The milk tea used has a subtle floral and fragrant aroma without being overly sweet. Pairing the tea with the QQ noodles or boba is a great option for those who want a topping in their drink. The boba is soft, chewy and of perfect sweetness.