The flavors of tradition
Revisiting culturally significant childhood dishes
Harbin, China is often called "The Ice City," known as a popular tourist destination and a heavily populated metropolitan city. Starting as a small rural settlement in the 19th century, according to Britannica, the city rapidly expanded into one of the largest cities in Northeast China. For freshman Ximeng Liu, Harbin was home for 11 years until her family moved to America. Liu's childhood in China gave her a traditional understanding of Chinese culture and allowed her to experience one significant aspect of Chinese culture firsthand: food.
"Because there are many regions in China, every region [has] specific types of snacks that they enjoy which is based on the environment and what they're able to create with that," Liu said. 
According to Liu, her lifestyle and diet was influenced by the cold climate in her hometown, which could drop to negative 40 degrees Fahrenheit.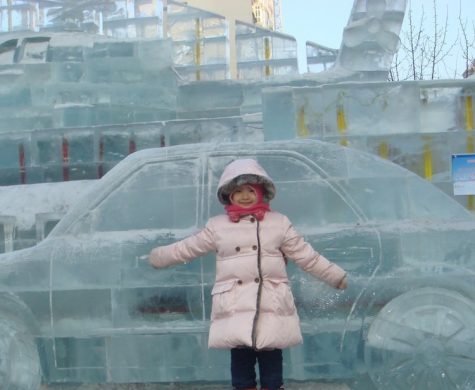 "I grew up in Northern China, so there was a lot of snow, and it was a relatively big city as well," Liu said. "And we have [an] Ice Festival. Usually when it snows a lot or the weather is cold, there's this snack called tanghulu. It's [a skewed] hawthorn [and] it's candied on the outside."
Liu emphasizes her family's attention to traditional Chinese culture. Her family, for example, chooses to make dumplings — one of Liu's favorite Chinese foods — from scratch. 
"The way that we make [dumplings] is more of the traditional way, so we don't get the store-bought wrappings," Liu said. "Instead, we would make the dough ourselves and use rolling pins to roll it."
Besides dumplings, Liu also enjoyed flavored mochi and sticky rice wrapped in bamboo leaves, also known as zongzi, when she lived in China. During her childhood, the intertwined history between Russia and Harbin contributed to her developing preferences for foods beyond Chinese culture. The relationship between Northern China and the Russian Empire that dates back to the 19th century, and the once high influx of Russian immigrants has shaped some of Liu's early memories.
"There was a specific street dedicated to the [Russian] cultural influences," Liu said. "And there was a type of ice cream, [Madier ice cream], that was also very significant. And we actually usually eat it in the winter — the colder it is, the better to eat the ice cream in the street."
Unlike Liu, junior Dana Sanei's encounters with her culture has been solely in the U.S. Her family is from Iran and most actively participates in the annual celebration of the Persian New Year, which took place on March 20 in 2021. Sanei recalls past preparations for the large family gatherings that usually take place on the holiday, including thorough cleaning, decorating and making the traditional New Year's dish: sabzi polo ba mahi, which is rice served with fish and spices. 
While Sanei doesn't personally like sabzi polo ba mahi, she still enjoys many of the different foods and desserts her culture offers. One of her favorites, baklava, is a layered pastry filled with nuts and often covered with honey or syrup. The dessert dish, along with Sanei's other favorites like chickpea sweets, are usually cooked for special occasions and celebrations.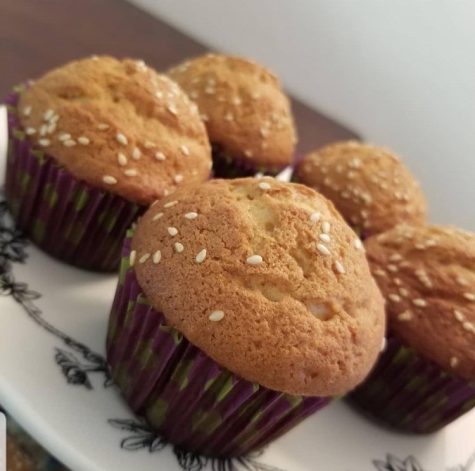 "My mom actually makes these foods a lot around the house, so I have a lot of memories of my mom making them," Sanei said. "She caters too, so she makes these sweets for other people when they have family gatherings." 
Sophomore Kashish Agarwal's family comes from northern India and celebrates a variety of Hindu festivals, the most prominent being Diwali, the festival of lights. During such celebrations, Agarwal looks forward to some of her favorite foods being served, as they are generally saved for special occasions. 
Similar to Sanei, Agarwal has mostly experienced Indian culture and traditions second-hand, especially since she hasn't been to India in years. However, she still has distinct memories of India's food.
"I last visited [India] when I was eight," Agarwal said. "I remember eating street food in India, like pani puri … The taste — it's so different from America. It's more flavorful and just authentic."
Liu shares a similar sentiment and finds it difficult to recreate the true feelings and experience of eating the cultural foods she likes outside of China. She hasn't visited Harbin in four years and often misses the food she left behind. 
"What was special about [Harbin] is that its [food] is not really popular in America," Liu said. "Even though pretty much everyone knows that place in China, it's hard to get the food that we usually would enjoy [in the U.S.]."