Max Martin: Pop music's resident hitmaker
Max Martin has scored 23 number one songs in 22 years
On Feb. 7, The Weeknd finished the 2021 Super Bowl Halftime performance with his hit song "Blinding Lights." According to Billboard, "Blinding Lights" has spent over a year in the top 10 songs chart.
The song shares a striking similarity with others of past Super Bowl Halftime performers. Whether it was Justin Timberlake's "Can't Stop The Feeling," Katy Perry's "I Kissed A Girl" or Shakira's "Dare (La La La)," these songs all had writing credits from Swedish producer and songwriter Karl Martin Sandberg, better known in the music business as Max Martin. Sophomore Julianna Kimm, an avid fan of pop music, is familiar with Martin's work. 
"[Martin's] written so many [hit songs], but he doesn't have the name recognition unless people actually do their research," Kimm said.
After dropping out of high school, Martin formed a band which was signed by Cheiron Records, headed by Dag Krister Volle, better known as Denniz PoP, who was already finding success writing for bands like Ace of Base. Volle named Martin his protegé as they began working on pop songs in the early 1990s. Volle died of stomach cancer in 1998, less than a month before the release of "Baby One More Time," a song Martin had written that became the breakout single of Britney Spears. 
"I remember that 'Baby One More Time' was a hit song that I used to listen [to] back in college," math teacher Alan Wong said. "I enjoyed listening to [it] when it [came on] on the radio." 
Martin's string of hit songs he had written continued with "I Want It That Way" by the Backstreet Boys, "It's Gonna Be Me" by NSYNC and "Oops I Did It Again" by Britney Spears. In 2008, Martin co-wrote Katy Perry's first hit, "I Kissed A Girl," as well as "Hot N Cold" from the same album. Two years later, he co-wrote "California Gurls," "Teenage Dream," "E.T." and "Last Friday Night" from Perry's follow-up album, "Teenage Dream." 
"I think songs in general that talk about youth … were very appealing because that's what people held onto," junior Aishwarya Manoj said. "[These were] catchy songs. [They] got stuck in my head."
Taylor Swift's first true pop songs were backed up by Martin, who co-wrote "We Are Never Ever Getting Back Together" and "I Knew You Were Trouble" — both of which were on her album "Red" in 2012. Two years later, they would work together on "Blank Space," "Bad Blood" and "Shake It Off" to help solidify Swift's transition from country into pop music.
"I think that 'Shake It Off' has a good message," Manoj said. "[Swift] pointed out that the reasons people were criticizing her were silly and kind of misogynistic." 
The same year the album "1989" was released, Martin scored another number one song "Dark Horse," which became Katy Perry's ninth number one song after "Roar," another song Martin had a hand in.
"'Roar' was really a girl empowerment song," Wong said. "It shows [how] with the times, women have [gotten] more power." 
Like "Roar," Martin co-wrote another chart topping anthemic song in 2016, but instead for Justin Timberlake and the "Trolls" movie soundtrack called "Can't Stop The Feeling," which made waves on U.S. radio. Three years later, Martin had another record-breaking radio hit on his hands with "Blinding Lights" by The Weeknd. 
Manoj believes that Martin's relative lack of public status has actually worked in his favor, allowing him to continue to be successful.
"Pop singers tend to go out of popularity as the times change," Manoj said. "Another singer comes along [with a] different voice singing similar songs, so people swap over to the new singer … It went from Britney Spears [to] The Weeknd, [but] if people knew that it was all just [Martin co-writing] these songs, people might get bored of that."
Bonnie McKee, a frequent collaborator of Martin, stated in John Seabrook's book that pop music is inherently based on familiarity. 
"As long as pop music still has a demand for catchy songs, [Martin] will be able to continue [making hit songs]," Manoj said. 
Martin's influence extends beyond the hit records he has personally written, as he has successfully mentored other hitmaking talent like the controversial Dr. Luke, Benny Blanco, Cirkut and Shellback, to name a few. Martin broke into pop with carefully crafted pop hooks when the tracks of the time were more loosely crafted with lots of improvisation. Through his collaborations, Martin's concept of well-calculated simple pop music continues to permeate the pop scene.
"[Martin's] simple melodies make [the songs he's co-written] easy to sing along to," Kimm said. "It gets stuck on your head. I definitely think he'll be able to keep making hits [even] in the future."
About the Writer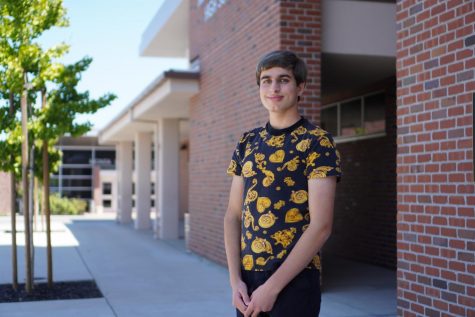 Arjan Madan, Staff Writer
Arjan is a senior and staff writer for El Estoque. He is interested in politics and the music industry.