Breaking down Bollywood
How the Bollywood industry impacts Indian Americans
Six years ago, senior Jharna Suresh watched her all-time favorite Bollywood film "Yeh Jawaani Hai Deewani" for the first time. The Hindi title translates to "This Youth is Crazy," and after watching it in the theater with her family, she instantly fell in love with the movie's coming-of-age storyline and music. The following year, after watching a few Bollywood films on her flight to America from India, she became fascinated with Indian actor Varun Dhawan's films, binge-watching his movies upon returning home. For Suresh, these two moments were the beginning of her love for Bollywood movies, and she began to use them as a reminder of her Indian culture.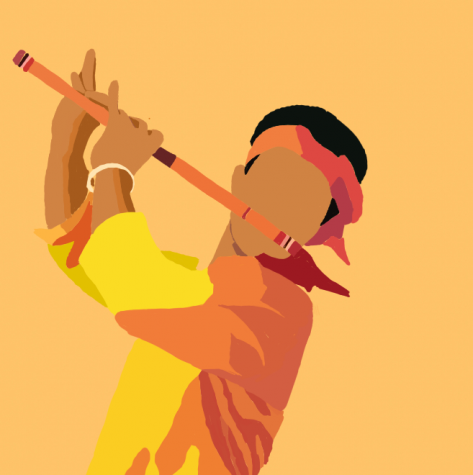 "In America right now, we are sort of whitewashed," Suresh said. "We do tend to embrace the American culture and the lifestyle, but it's always great to have that splash of our heritage and our culture while we are watching Indian movies. Of course, we have celebrations and festivities, but it's always great to just be able to see something immediately rather than have to wait for the celebration to come around."
The term Bollywood is a combination  of the words Bombay, the previous name of the Indian city of Mumbai, and Hollywood. Due to its success and popularity in India, several Bollywood actors and actresses have recently crossed over to American media as well — Priyanka Chopra landing the lead role on the show "Quantico" and Deepika Padukone being labeled one of Time's 100 most influential people. For Suresh, the cultural differences between the Indian and American film industry are very distinct because of the differences in production.
"[In Bollywood films], there's so much more music and there's so much more color and everything," Suresh said. "It's very vibrant, it's very alive compared to Hollywood movies. Obviously, Hollywood movies have their own character and they have their own spin on things, but I feel like we just have that pizzazz. We have the music that comes in, we have the dance numbers, and we have a lot of things that make us, us."
For Suresh, a memorable aspect of Bollywood films is that a majority are musicals. The music and dance in these films have become a significant part of mainstream Indian culture, making Bollywood dance a popular activity for people around the world. Senior and MVHS Andaaz captain Sachi Roy first joined the dance team in freshman year to re-spark her interest in Bollywood dance after experimenting with other styles in middle school. During Roy's junior year this past February, the teamgot the chance to perform at Bollywood Berkeley for the first time, which Roy cites as an incredible moment for her.
"
"We're sharing the culture with people that have either been a little bit distant from it, have been involved with it for a while or have no idea what it really is.""
— Senior Sachi Roy
"I think it's really fitting that in the Bay Area, we have [dance] shows that are popular and are centralized around Indian and Bollywood dance," Roy said. "I think that's a huge reason why there's such a tight-knit and cultural Indian community. I think it just kind of gives people a chance to touch base with their culture, their family's culture, even if they might not identify with it at first. We're sharing the culture with people that have either been a little bit distant from it, have been involved with it for a while or have no idea what it really is."
Since Andaaz is a blend of Bollywood and hip hop dance styles, Roy is in charge of creating mixes of different types of songs that the group can perform to. Her love for singing and music helps her combine various American and Indian songs for her team's choreography.
"I usually go for Indian songs first because I think that preserves the cultural aspect of the dance so we're not just a random hip hop team," Roy said. "Then from there we'll add in the American aspect, we'll add in the hip hop, we'll add in the pop music. It's not like an American dancing style, so just being able to learn more about [Indian] music and actually discovering new Indian music in order to see what works for our team, that's definitely kept me connected to the Bollywood industry and just Indian culture in general."
Growing up in India and living there for 27 years, math and physics teacher Sushma Bana remembers watching Bollywood films on TV nearly once a week throughout her childhood. Bana believes that watching these films is an effective way for people to learn about Indian culture, however, she also cautions people from using Bollywood movies as a way to accurately learn about the country and the lifestyle.
"To think that Bollywood is an extension of India, that's just a fairytale," Bana said. "You should watch Bollywood movies, yes, for entertainment and for a sense of where you come from. But to think that the whole of India is like that, that's what I worry about. You have this very rosy picture of the society and [that] that's how things are in India and that those are the homes that Indians live in. I've never once seen in my lifetime a home that comes even close to the kinds of homes that they're showing in Bollywood movies."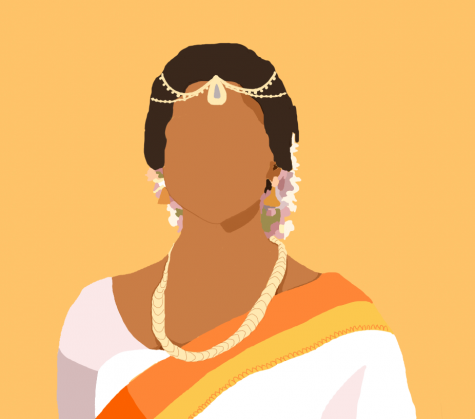 Bana also strongly disapproves of the poor portrayal of women throughout the industry and mentions how the films heavily promote the idea of "eve-teasing." "Eve-teasing" is a common term used in South Asian countries — alluding to the Biblical story of Adam and Eve — to refer to the sexual harassment of women in public. For Bana, the misogynistic storylines and objectification of women are the two most harmful messages that the Bollywood industry perpertuates through its films.
"I bet there is not a single Indian woman who has not undergone 'eve-teasing,'" Bana said. "You ask your moms, your sisters, your aunts, they'll know what I mean. In Bollywood they have normalized it. The hero is catcalling like 'I have to get this heroine by hook or [by] crook' and eventually the heroine agrees at the end. That's ridiculous. Someone who assaults you, someone who bothers you, someone who makes your life miserable but eventually you fall in love with them? I just do not like that concept at all and I just don't think realistically it can happen."
Over the past few decades, Bana has witnessed the transformation of the Bollywood industry and appreciates the diversity in some of the newer films. Suresh has also noticed Bollywood films becoming more progressive and is excited to see how the industry will tackle relatively newer topics in India, such as LGBTQ+ relationships after India's legalization of same-sex marriage in 2018. Still, the two of them agree that a large amount of progress remains in order for Bollywood to create a more accurate depiction of India.
"Bollywood is a stepping stone to discovering India for sure, but then the second step has to be taken after watching Bollywood," Bana said. "My hope is that this generation does not just stop at Bollywood [to determine] what they know about India … if [they're] interested in more, [they] can read a book, or maybe [they] can actually visit the place."