My story with Spotify
How Spotify has impacted my friendships and overall personality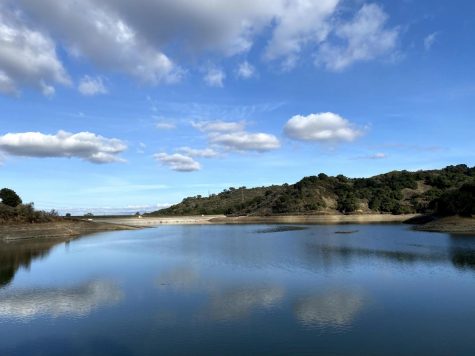 Oftentimes, when I talk to my friends and ask them what they're up to while they're procrastinating on school work, most respond with similar preoccupations: they're on Netflix watching "Friends," playing Fortnite or scrolling through TikTok at forbidden hours trying to make whipped coffee. But as someone who doesn't really watch Netflix, doesn't play Fortnite and doesn't even have TikTok, I find myself noticing the clock rapidly reaching closer to midnight when I'm on a different platform: Spotify. Yes, the music streaming service. 
Most people literally spend half a second on the app: they find a song or artist they want to listen to, click the song (or press shuffle play if they're lame and don't have premium), and close out of the app while they work out or do homework. But for me, it takes forever to find a song, playlist or artist I want to listen to and figure out if the song I chose fits the mood I'm in, fits the activity I'm doing and sometimes even fits moods that I want to feel. Even after I close out of the app, within five seconds, I feel the green circle on the dock of my computer screen enticing me to click on it and waste more time scrolling through songs and playlists. But I don't have a problem with it. This one app has impacted my life in so many ways, by helping me strengthen some of the best friendships I've ever had and giving me a chance to remember irreplaceable memories. 
I mostly use Spotify on my computer, because of the sidebar. The one sidebar that lets you find out what the people you follow are listening to (or what they listened to last). When I see someone listening to an artist or song I really like, my first urge is to text them and say, "Hey, if you like that artist, I love your music taste!" And from that one text, conversation sparks. Back and forth, we send each other links to songs we think the other would like and then frantically bond over how the songs are amazing and provide nostalgic or euphoric feelings. It becomes us looking through all the playlists on the other person's account, listening to them and then immediately texting each other saying, "I LOVE THIS." Sometimes, this bond becomes so strong that we create the ultimate connection — make each other playlists.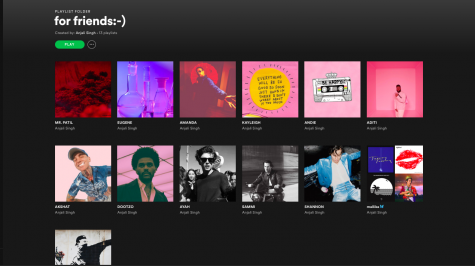 Of course, because of my perfectionist tendencies, the playlists I make for friends have to be featuring artists they like, new songs they might like, songs that we have previously bonded over and any other moods I think they might like to feel. Even though I can spend hours trying to make the perfect playlist instead of doing my history homework, the end result is always worth it. Getting that one text that this playlist has made them happier or seeing them listening to it on the sidebar gives me an immense amount of satisfaction. It's made me realize that music has really connected me with and made me value people. Everyone I've made a playlist for has played an important role in my life. I've made close friends by talking about a new album release. I've strengthened relationships with my best friends by bonding over Harry Styles or The 1975. I open Messenger to a text from my brother, who's in college, sending me the latest indie album he thinks I'll like. Those connections with people, those feelings, they've all happened because of music. 
I have a collaborative playlist with a couple of my best friends at MVHS.
Anjali Singh
Every time we've hung out, we've listened to it. The very first day of December break, we took a scenic drive to the Stevens Creek Reservoir and did nothing there except throw (and attempt to skip) rocks. Windows down, music blaring, heads banging, no school and no stress. With the shelter-in-place situation happening, it's extremely hard not to feel isolated and sad that I won't be able to have these memories with my friends and see them in person for at least the next two months. But as soon as I listen to this playlist, I'm taken back to that time at the reservoir. I'm taken back to a time when I was content with my life. A time when I was stress-free and spent time with some of the people I care about. I feel happier and better about my life and motivated to get through this crazy time just because of a few songs. 

I have another playlist, titled "collab," even though this one's not actually a collaborative playlist. Every time I make a good friend, I ask them for five songs they consider their favorites, and add it to this ultimate song recommendation playlist. It's pretty cool how you can track the diverse music taste my friends have — from one person, there's five songs you hear on the radio and can listen to with your parents, to another person where there's five songs you definitely don't want to play around your parents unless you want to have a really weird conversation.
I've even found some amazing people who have the same problem as me — we joke about how our procrastination has led us to make our 50th playlist as an excuse to do nothing except listen to music. I've become that person who shares monthly music updates on Facebook and continuously posts stories on Instagram about songs I like. I honestly don't care if it annoys some people, because there's always that small number of amazing friends I have that swipe up or comment to support me. 
Spotify, and music in general, have given me so much. Since we all might be feeling a little down right now, I'd say head on over to Spotify or any other music streaming service you have and pick a song that makes you feel something — because trust me, it'll help you connect to a time or memory that you valued.