DIY: Apple fritters
Easy to make apple fritters while staying in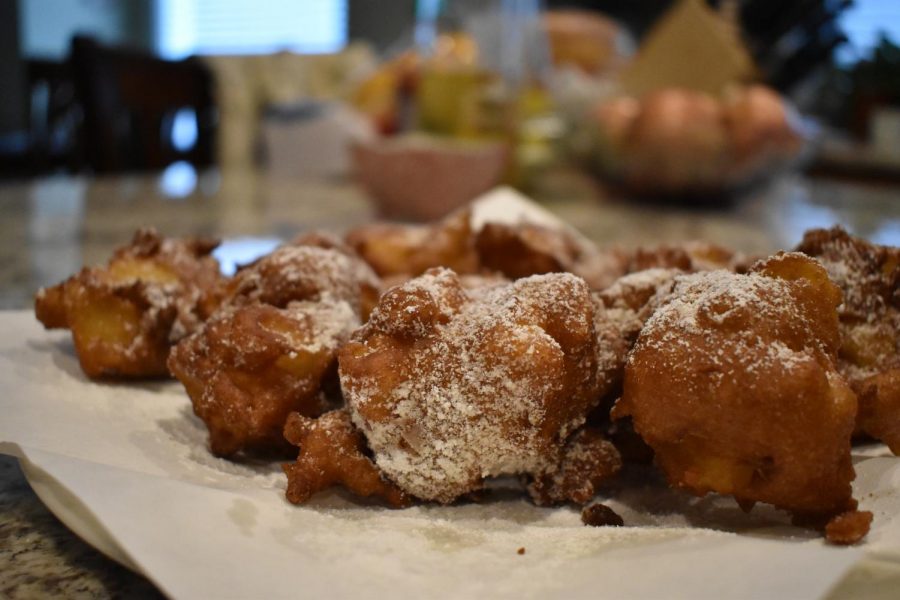 With the current shelter-in-place as a result of the COVID-19 pandemic, one way I decided to pass time at home is by baking. I tried making apple fritters for the first time, and while I'm not a big fan of fried foods, they turned out quite well. The crispy, sweet batter is balanced by the sharp sour apples making it a nice snack for an overcast day spent indoors. 
Ingredients: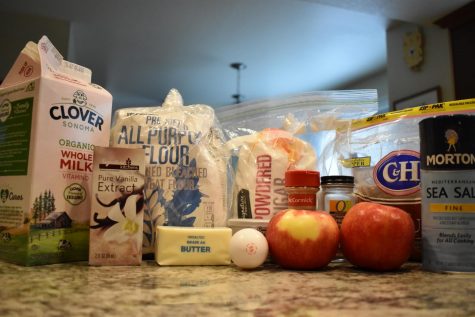 1 1/3 cups all-purpose flour

2 teaspoons baking powder

1/2 teaspoon cinnamon

1/4 teaspoon nutmeg

1/4 teaspoon salt

1/3 cup light brown sugar

2/3 cup whole milk

1 egg

2 teaspoons vanilla

2 tablespoons melted butter, cooled

2 sour apples, diced

Vegetable or corn oil for frying

1/3 of a cup of confectioner's sugar
Recipe:
Sift flour, baking powder, cinnamon, nutmeg and salt into a large bowl. Stir in brown sugar. 

In a small bowl mix together milk, egg, vanilla and melted butter until the egg is well beaten. Slowly add milk mixture into the dry ingredients while stirring constantly. Stir diced apples into the batter.

Fill a Dutch oven or large cast iron skillet with enough oil to submerge a scoop of batter. Heat oil over medium high heat until 360°F. Drop batter by heaping tablespoonfuls into hot oil and fry until golden brown. Use chopsticks to turn the fritters and continue frying until both sides are a deep golden brown. Be careful not to crowd the fritters in the pan (no more than three to four fritters at a time). 

Remove fritters immediately from the pan using chopsticks or a heat resistant slotted spoon or spatula. Drain on drain on brown paper or paper towel lined baking racks to cool. Once cooled slightly sprinkle with powdered sugar or drizzle with glaze (if desired). 
About the Contributor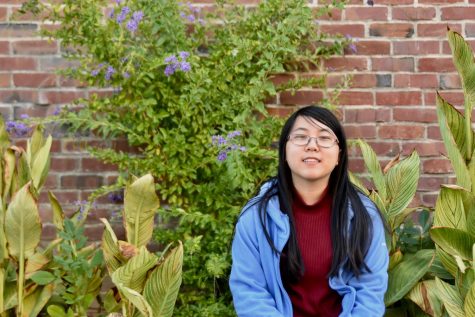 Sarah Young, Graphics Editor
Senior Sarah Young is currently a Graphics editor for El Estoque. In her free time, Sarah likes to draw, read and take walks in the park. She is currently really into pointillism and marshlands.