Denzel Curry's "UNLOCKED" Doesn't Miss a Beat
Denzel Curry and Kenny Beats link up and release a short 17 minute banger of an EP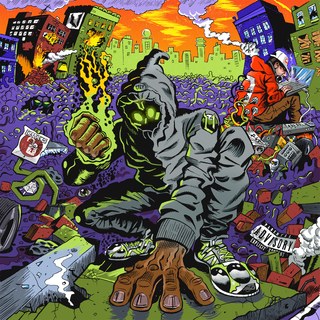 Denzel Curry and Kenny Beats' (real name Kenneth Charles Blume III) new rap collaboration Extended Play (EP) "UNLOCKED" is a fast burner, standing at a lightning quick 17 minutes and 47 seconds. The EP was a surprise, with no singles released prior to the collections' full release. It largely contrasts much of Curry's recent work, with a lack of a central concept or commentary on issues like racism or sexual abuse. Further, most of the verses on the EP seem to be freestyles strung over Kenny's instrumentals, leading to shallower one liners about his money and success. 
However, despite its lack of a cohesive theme and lyrical depth, the EP achieves its goal of gifting listeners with an eight track collection of fun upbeat bangers that don't overstay their welcome. The EP was released alongside a 20 minute animated short film featuring the tracks. 
The EP's intro is uneventful but short enough to not bring down the tracklist. The second track "Take_it_Back_v2" really picks up, exemplifying the chemistry between Blume and Curry, as Curry's electrifying voice rides the beat perfectly. Curry's increasingly aggressive and accelerating flow works perfectly with the steady unrelenting percussion and alarm-like melody.
The track smoothly transitions to the next track, "Lay_Up.m4a," with a slower, more industrial beat, emphasizing atmosphere and sound more than lyrics — a trend carried on throughout the tracklist. This track shows Curry at his peak, with his slow and irregular flow in the middle of the track making clear the control he has over the beat and how methodically he forms his verses.
After this track, the EP adopts a slightly more boom-bappy and jazzy tone reminiscent of early 2000's jazz rap artists like Nujabes or Logic's earlier work. The beats become very minimalistic while still retaining some of Blume's trademark harsh production style. Additionally, Curry's vocals sound very much mastered to reflect a lo-fi aesthetic, played back with a stereo effect applied to it. 
"Track07" is the only noticeable "low point" of the EP, although even it has a purpose as an interlude near the end of the tracklist. It features fragments of lyrics rapped on the prior track, but in various pitches and speeds, making for a very psychedelic vibe. The track takes a downturn near the end with a random conversation spliced in with no context, but it ends shortly after and the final song takes over, easily outshining "Track07"'s mediocrity.  
The EP closes with the same intensity it started with, through the track "'Cosmic'.m4a." The concluding track has witty one-liners like "You act so hard, you should thank the academy," and lines that are less impressive lyrically, but flow perfectly with the beat like "My only goal and purpose is to make the streets hot."
Overall, the everchanging beat and vocal work showcased on this EP make for a clean and concise listen. Had the two artists been unfit for each other sonically, it definitely would have just been another bland EP lost in the saturated field of rap, as its lyrics and themes don't offer anything new. Fortunately, with Blume's uniquely crafted beats acting as a trusty wingman, Denzel's simple, boldly articulated lines shine and appear larger than life. 
⅘
About the Writer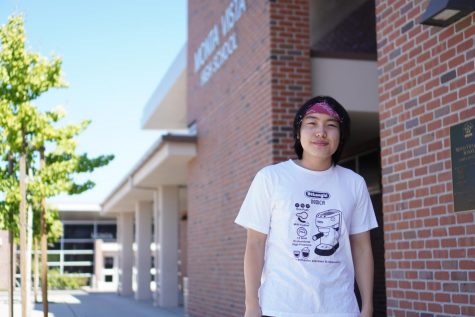 Sean Yagi, Staff Writer
Sean Yagi is a senior and a staff writer for El Estoque. In his free time he enjoys listening to music, trying out new foods and playing table tennis.