Girls Basketball: Matadors defeat Fremont HS on senior night
MVHS wins its last home game after an emotional senior night ceremony
Girls Basketball Game Reviews
With red Christmas lights dangling and senior posters hanging, decorated tables line the back of the home player bench celebrating seniors Silpa Ajjarapu, Jocelyn Chang, Daphne Lam and Ashley Liu in their final home basketball game against Fremont HS.
After the emotional senior night ceremony, MVHS was able to score quickly against FHS. Ajjarapu, who scored the first basket less than a minute into the game, saw the first quarter as a major success for MVHS.
"I was scoring a little bit and we kind of started the game off with a bang," Ajjarpu said. "Especially because of all of the festivities and it was a good way to start the game since we got the ball moving quickly."
Liu agreed that the atmosphere of senior night contributed to the team's overall energy level, leading to better play.
"I think that there's a really big crowd and this just [made] us more energized and more hyped up," Liu said. "We were so excited to play."
With their shots falling in and FHS committing more turnovers, the Matadors jumped to a 12-point lead by the end of the first quarter, despite Lam sustaining an ankle injury. They eventually ended the first half with a score of 36-15. Despite the lead, Ajjarapu thought that MVHS was still not playing as well as it could be.
"There were some girls [on FHS] who were getting rebounds over us," Ajjarapu said. "And we should've been completely outrebounding them. We [were also] out of position and being lazy. Going into the second half, we made an effort to go after every single ball and that's exactly what we did."
Chang noted the lead, but still remained wary of the team's gameplay going into the second half.
"By halftime, our score was pretty high compared to theirs," Chang said. "But we know never to take [the score] for granted because [the other team] can always come back in the second half."
Going into the third quarter, the initial momentum the MVHS players had began to dissipate as they allowed multiple fastbreak opportunities and quickly were in foul trouble.
"There was a lot of in-and-out subbing, and we had a lot of different plays we were trying to put in," Ajjarapu said. "We started getting a little frantic, and that's probably why we had a lot of turnovers."
Despite the issues in the second half, MVHS was able to pull away again and win with a score of 43-24, securing its sixth league game win.
"It was a very well team-played game and everybody contributed very well," Liu said. "It was overall a really good game."
About the Writers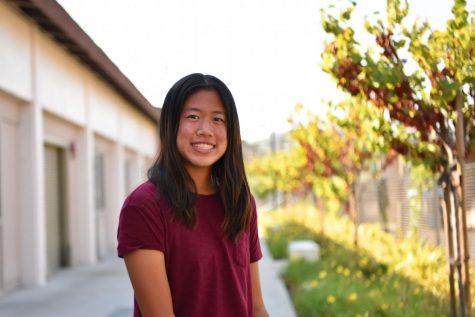 Sophia Chen, Copy Editor
Sophia Chen is currently a senior and a copy editor on El Estoque. She enjoys running and playing basketball. In her free time, she watches YouTube. She recently started to listen to podcasts, including The Bright Sessions, Paradoxica, TANIS and The Magnus Archives.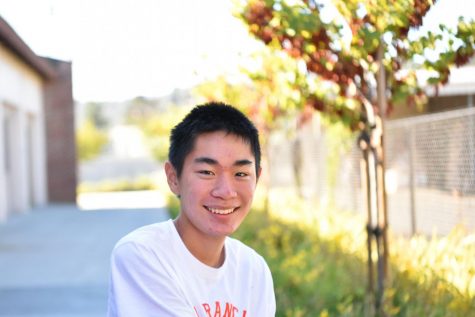 Lance Tong, Managing Editor
Lance Tong is currently a senior and managing editor for El Estoque. He is a member of the MVHS Volleyball team. Lance enjoys watching the Giants and studying for APUSH in his spare time.