2020 Club Food Day in Photos
Exploring Club Food Day through images
On Feb. 5, the Student Life Commision hosted the annual Club Food Day, a day designated for clubs to raise funds by selling finger food, snacks and drinks. Most foods were sold on average from $3-5. From  fast food such as burgers, fried chicken or fries to cultural foods such as sesame balls and daiyaki, Club Food Day offered a variation of delicacies for students and teachers to buy. Scroll the photo gallery below to view images of MVHS students at Club Food Day.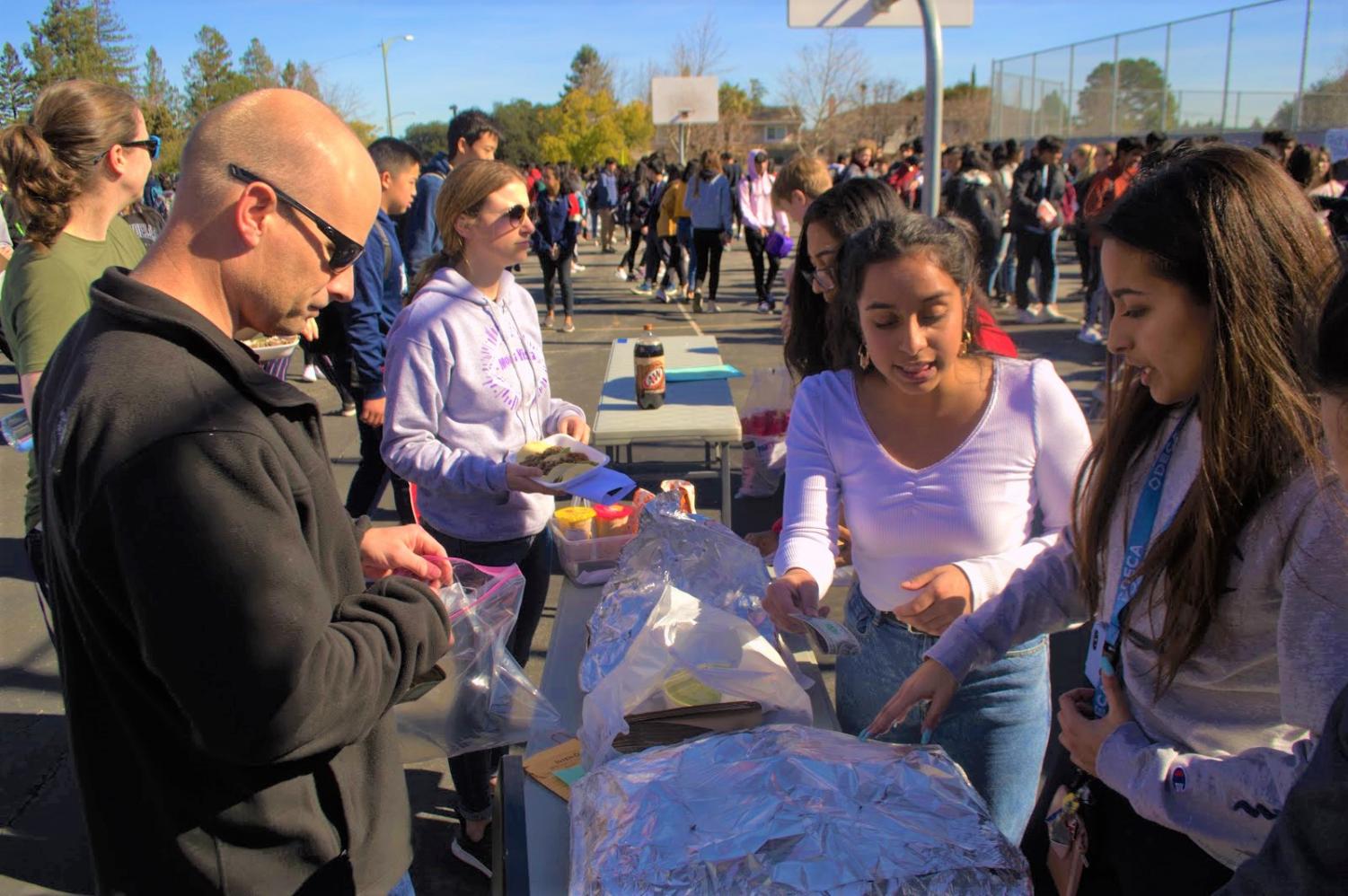 Junior and officer Shreshta Ranganathan serves a samosa for $2 from the Red Cross Club, a club that encourages youth to partake in community service over the Bay Area.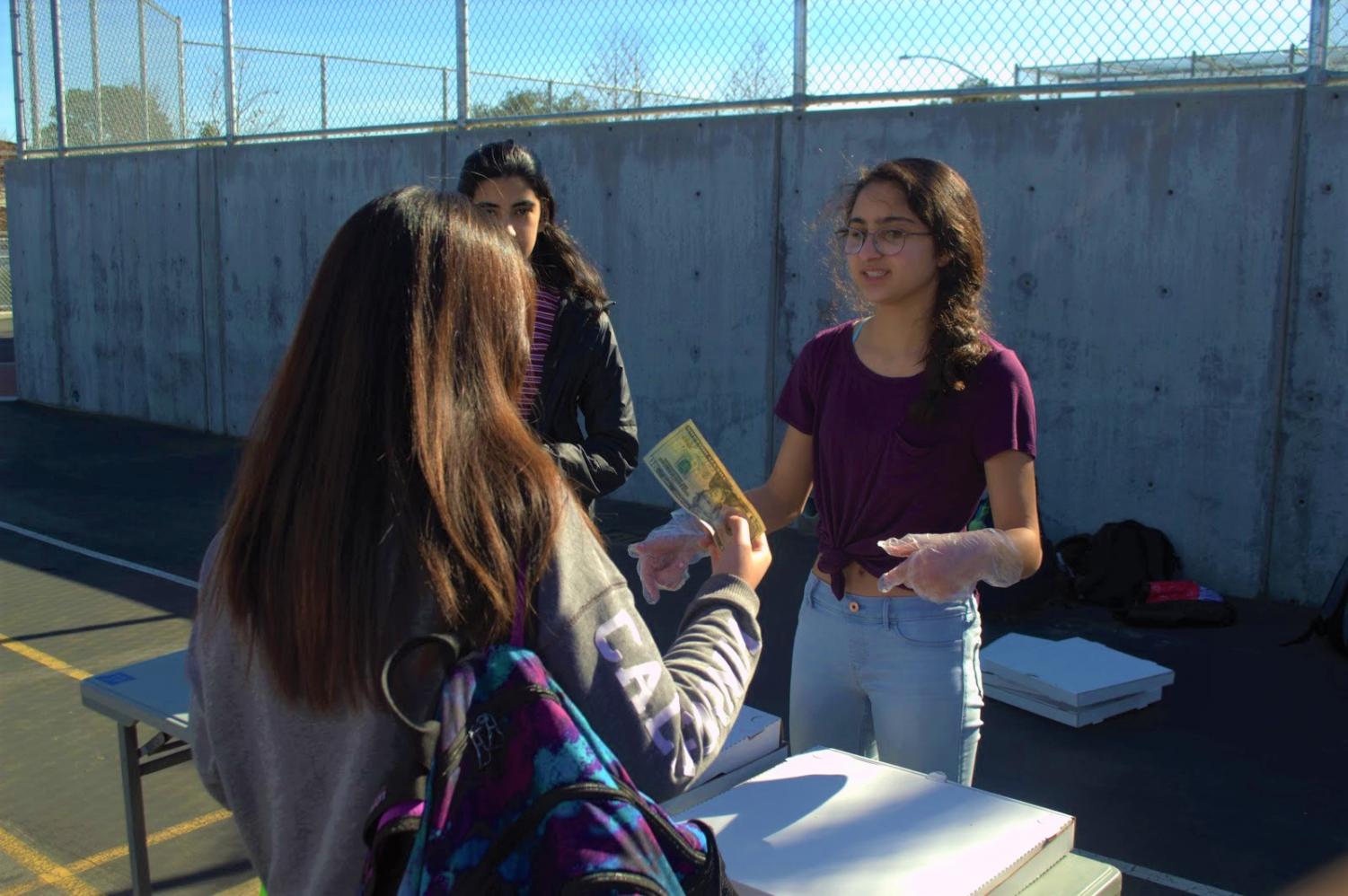 Sophomore Nika Zamani of Persian Club sells pizza to a student.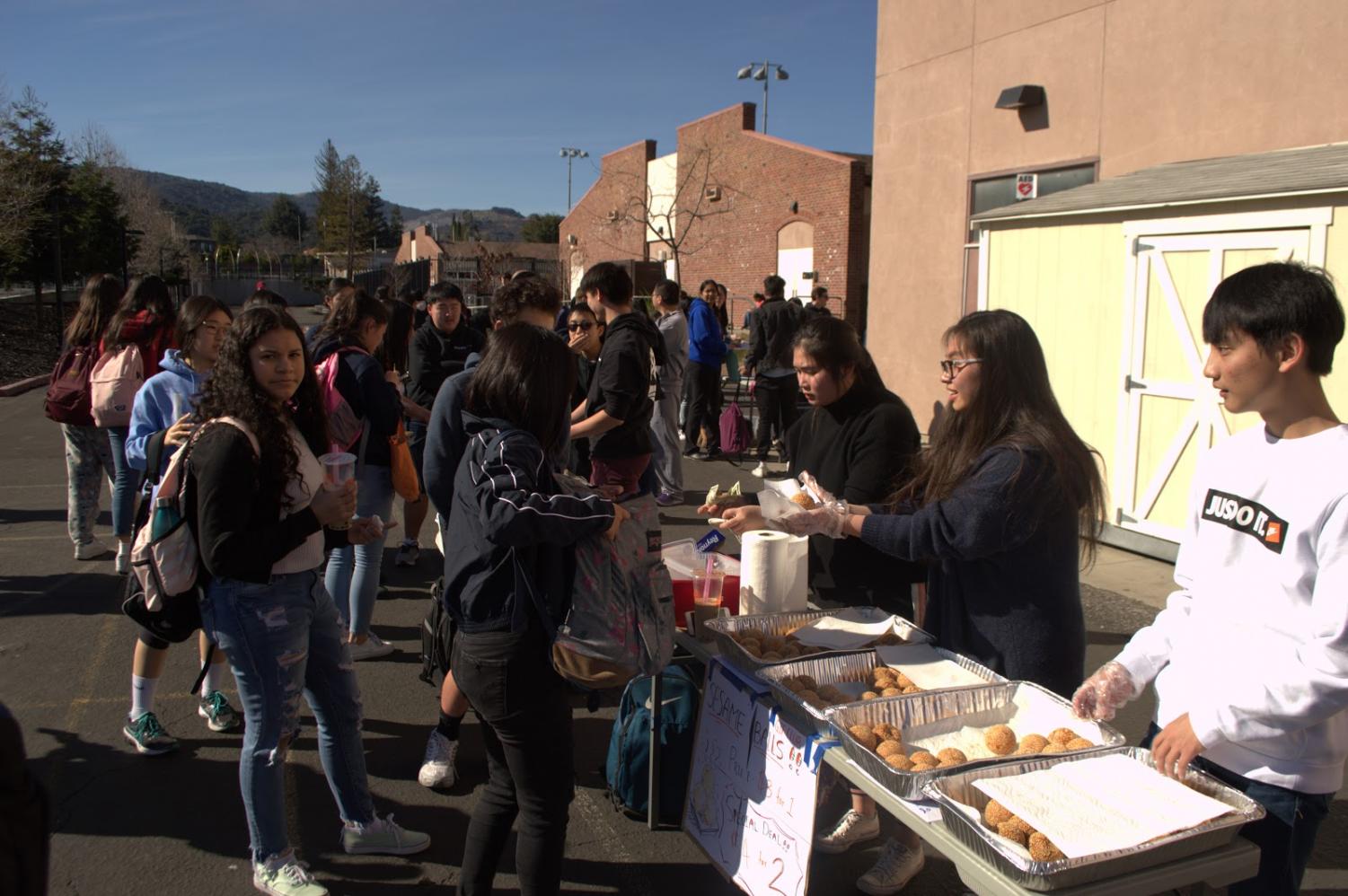 Junior Jungbin Lee worked at the Global Immersion and Friendship Club (GIF) food booth, selling Vietmanese sesame balls for $3 a rice ball. "We decided to [sell Vietnamese sesame balls] because … it's not really a common food that people try like McDonald's," Lee said. "So we wanted to make people experience more [of] a different culture."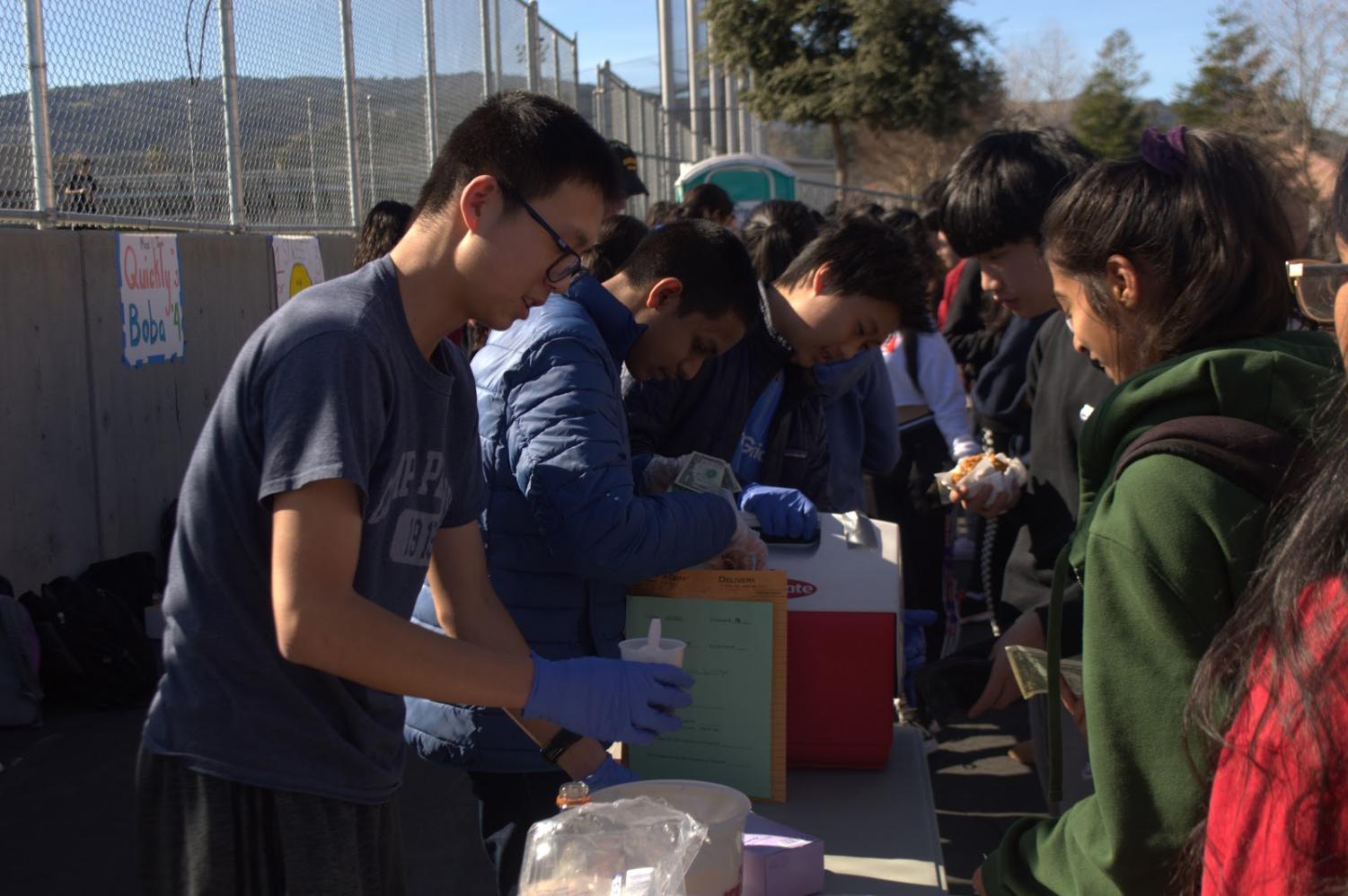 Bridge Club, a club that plays card games, served ice cream floats for a starting value of $4 a cup and lowered the price to $2 around halfway through the event.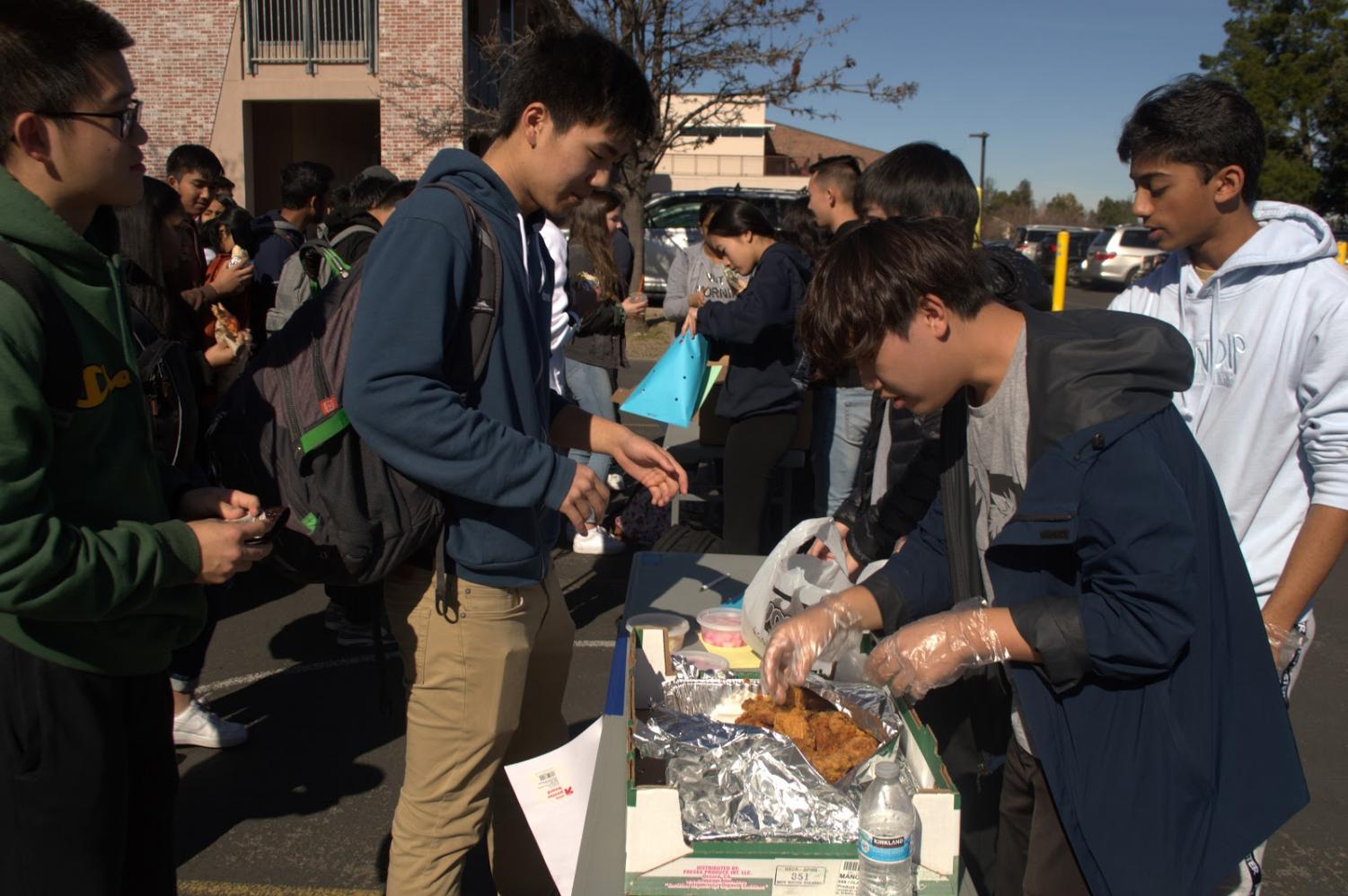 MVHS Table Tennis Club sold Vons Chicken's fried chicken wings during the event for $4 for two pieces and were able to sell out early. "I didn't actually think [the chicken] would be this successful," Reddy said. "I thought we would end up with leftovers but we sold out within the first half. I'm pretty happy because I was worried that [the fried chicken] was going to flop and no one would [buy from us]. But I was wrong. I was totally wrong."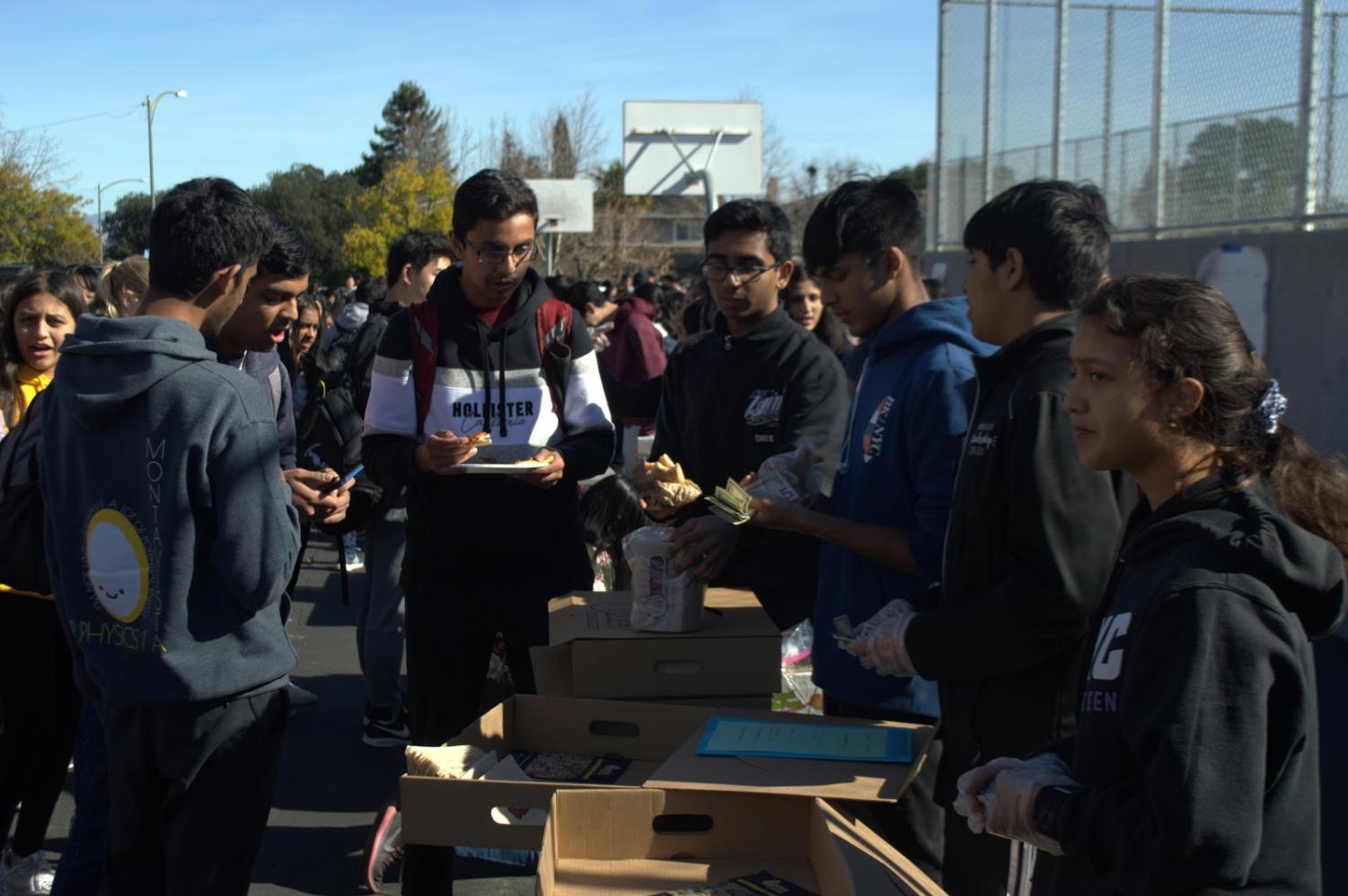 MVHS Microfinance sold Ike's Sandwiches for $7 each. To officer Ojas Karnavat, Club Food Day is important because the event is one of the club's main sources of income. "Overall, I think [Club Food Day] is a great opportunity for clubs to raise food, obviously, but I also think beyond just clubs making money, [Club Food Day] creates a culture of everyone coming together here supporting our clubs," Karnavat said.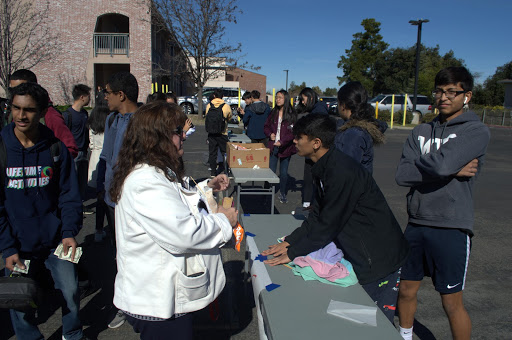 Octagon Club, a club that does volunteering in the community, served In N' Out Burgers for $5 a burger. Due to the high demand of the burgers, Octagon sold out within the first half of lunch.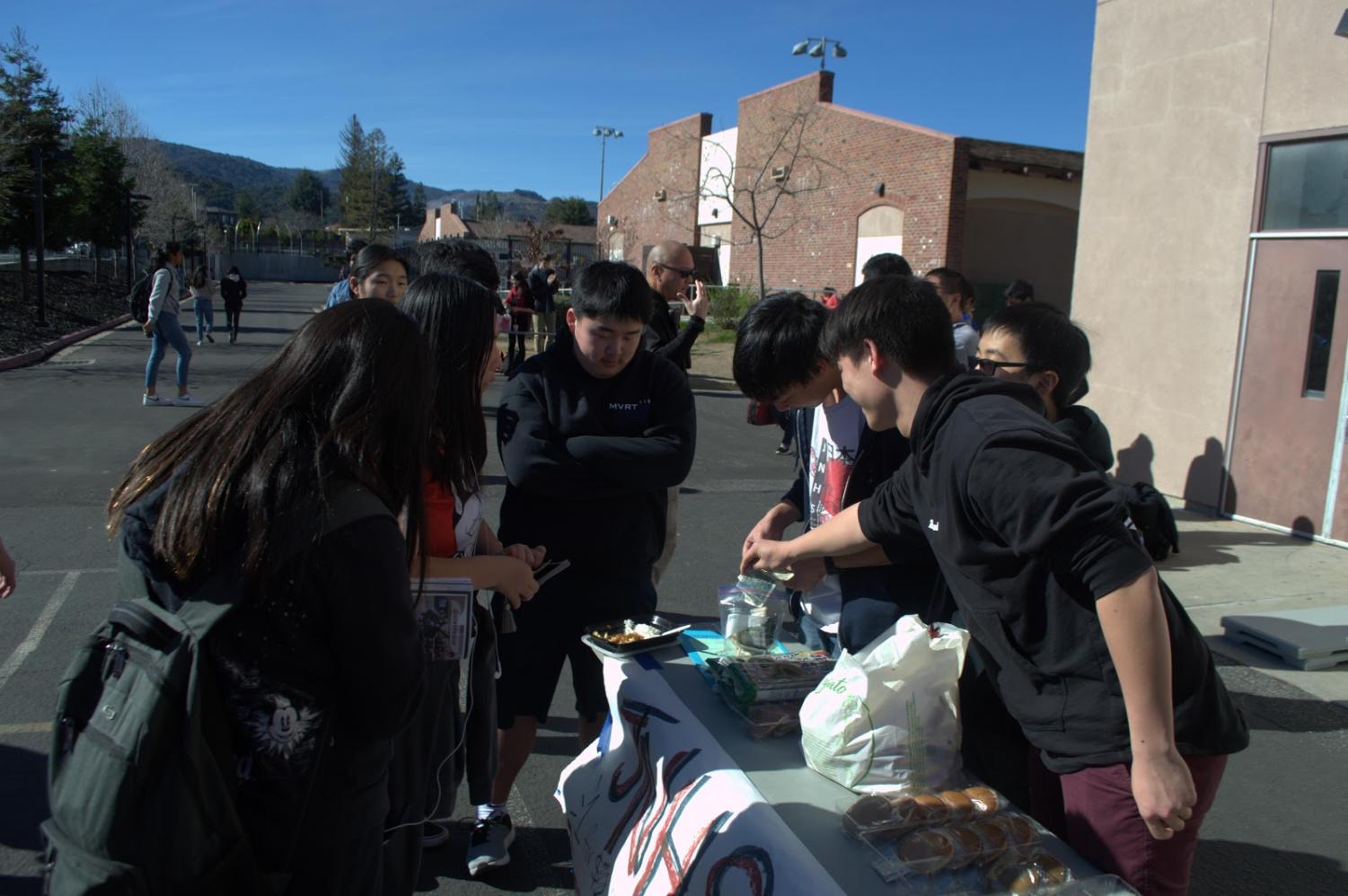 Junior Joshua Ho from Japanese National Honors Society serves Dorayaki, a Japanese pancake-like snack with a sweet red bean filling for $2 a pastry.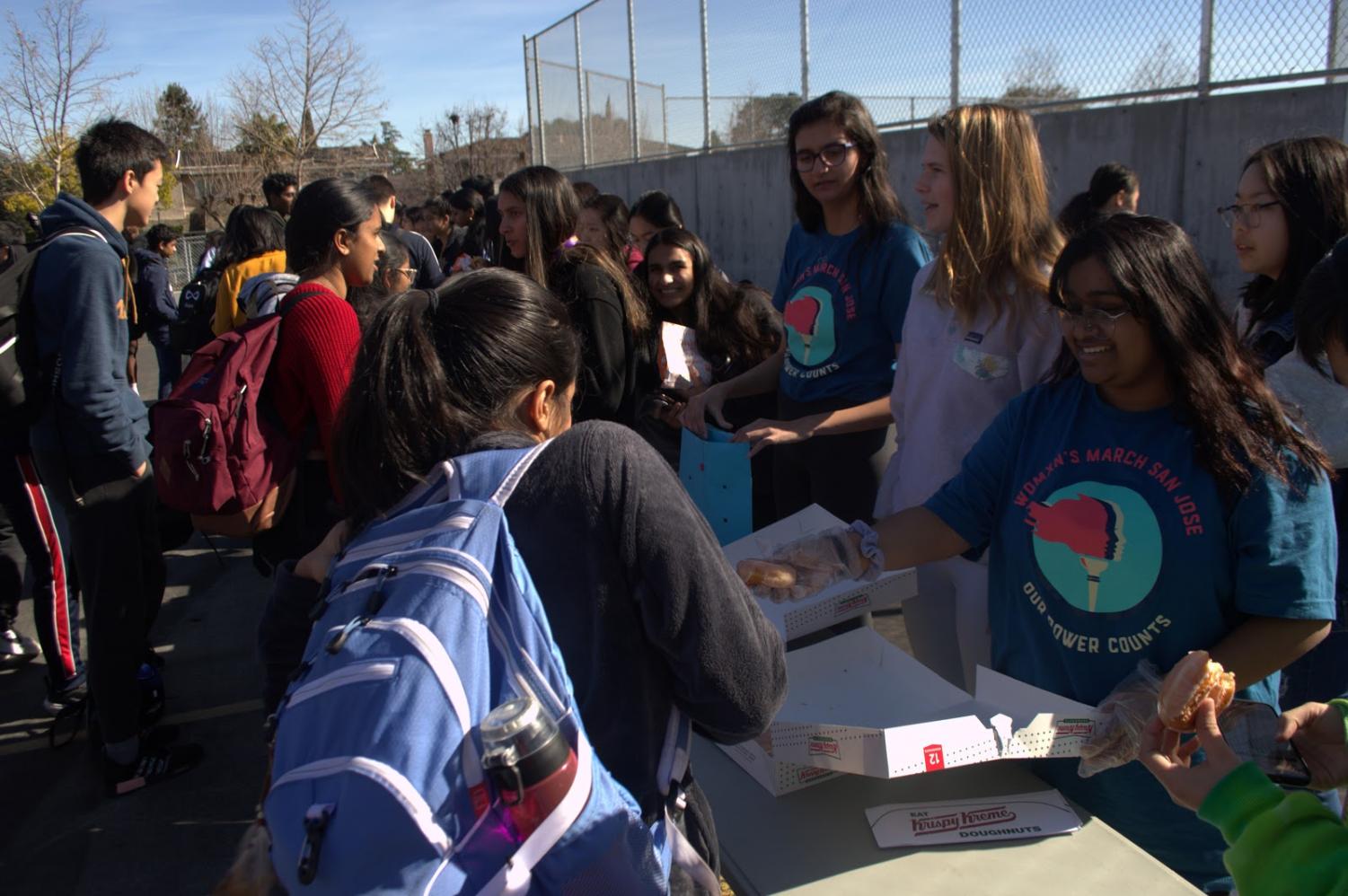 Girls Empowerment Project (GEP), a club that inspires girls to become leaders and advocates in society served Krispy Kreme donuts for $2 a donut.