Students travel to different countries over winter break
Freshman Akanksha Varanasi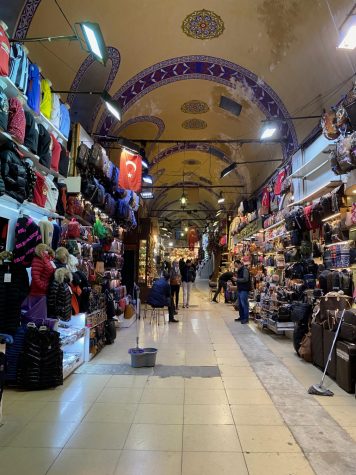 When freshman Akanksha Varanasi traveled to the Middle East, she took note of the locals' hospitality. Whenever she went into a souvenir shop, which were typically family-owned, the employees would greet her warmly.
"They'd be like, 'Can we get you tea?' or 'Is there anything we can help you with?'" Varanasi said. "And it's a lot different from big marketplaces here; here the shopping experience was more personalized."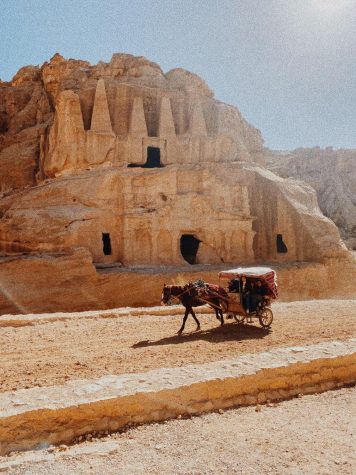 Over winter break, Varanasi visited four countries — Israel, Palestine, Jordan and Turkey — with her sister, parents, uncle and grandparents.
"My family's very much into traveling," Varanasi said. "We like to take every break as an opportunity to go places that we normally wouldn't really go to. We don't have family there so we're big tourists."
They decided to travel to the Middle East as they had never been there before, and the countries have a rich history. For example, one of the museums they visited focused on the history of Jesus Christ. 
"When you learn about history in classrooms, it's not the same — you have to go and travel and actually see these places to understand it," Varansi said. "I've always found history and what's happened before us and everything that's going on now pretty interesting. So that was very enlightening for me, the whole experience."
Sophomore Janhavi Revashetti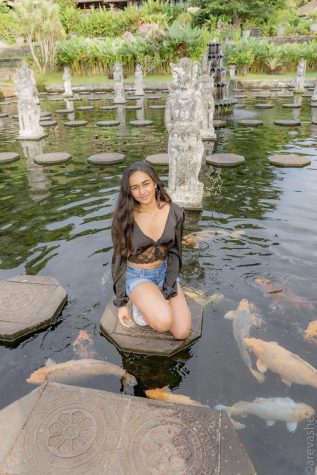 Sophomore Janhavi Revashetti was underwater, but she was walking, not swimming. It felt a bit surreal — being in the sea and watching all the fish swim around her. She feels lucky to have experienced it.
Revashetti had this opportunity at a Sea Walker activity in Bali, an island in Indonesia that Revashetti visited over winter break. Her favorite memory of Bali was the food there, such as mie goreng, Indonesian fried noodles.
"Me and my whole family are a big fan of those noodles now," Revashetti said. "I got to try a lot of new food, food that I never had before and was kind of great to experience it."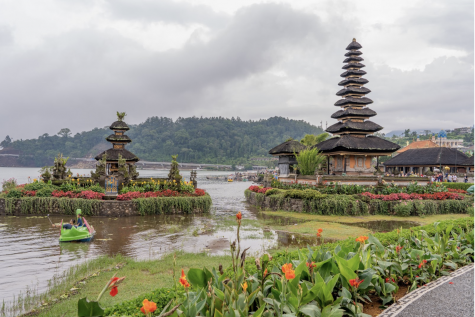 Revashetti stayed in the resort for the majority of her time, trying the food, watching Netflix and swimming in the pools. 
She also went sightseeing at major landmarks, including temples such as Pura Ulun Danu Bratan, a Hindu Shaivite water temple.
Her family often travels, both during school breaks and throughout the year. Last year they went on a cruise to Greece and a couple of other smaller countries, and also traveled to Seattle.
"It's for fun, just to see new places and new countries," Revashetti said.
Senior Isabelle Dingli 
Senior Isabelle Dingli lived in Australia for 10 years, China for three years and moved to America when she had just started eighth grade. She still goes back to Australia, and used to visit every year around Christmas and New Year's. Prior to visiting over winter break, the last time she returned was the summer over a year ago.
While Dingli was in Australia this break, the bushfires occurred mainly in New South Wales, a state north of where she was. There were also some fires closer to her location, but they were not close enough to pose a threat.
Dingli's main reason for going to Australia was to sort out paperwork and renew her visa, but she also spent a lot of time with relatives and friends and met her new younger cousin. Although she used to live in Australia, she still enjoys going to popular tourist locations.
"I took my film camera with me so I was very touristy-like," Dingli said. "I enjoy going to the touristy places, you know it's the best place to get souvenirs, little gifts for my friends. So I was at some of the big popular beaches [and] some of the common night markets that we have there."
One of her favorite parts of the trip was a Nightjar Festival in one of the beach towns, a big summertime music and food festival (as it is currently summer in Australia). Her favorite food was the ice cream, which she preferred to the usual chain restaurants in America.
"It was nice to be home again," Dingli said.
Take this quiz to explore the countries Dingli, Revashetti and Varanasi traveled to.
What do you know about the Middle East, Bali and Australia?