Speech and Debate Club's SCU Tournament
MVSD competes in annual league tournament at Santa Clara University
From Nov. 22 to 24, the MVHS Speech and Debate Club (MVSD) attended the annual speech and debate tournament hosted at Santa Clara University (SCU). Junior and speech member Eric Lee attended the tournament and placed second in his event, impromptu, in which competitors have to plan out and present their own speech on the spot. Lee was also a semifinalist in his other event, oratory, in which competitors have to deliver a speech on a factual issue, such as obesity or health rights.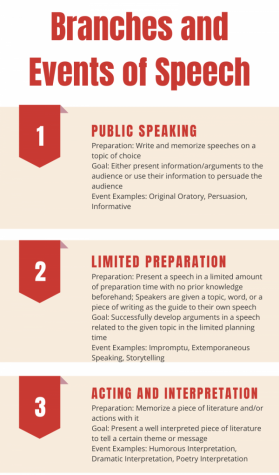 According to Lee, the SCU tournament offers both novice and varsity members a chance to compete. He notes that although the SCU tournament can be messy due to the constant delays in rounds, it does have a positive side to strengthen the team. 
"SCU is generally a pretty good tournament for [MVHS Speech] because it's local and [since] it offers both novice and varsity, the whole team can go and bond," Lee said. "[Although] SCU [has] delayed rounds, we have a lot of team bonding time." 
Similar to Lee, junior and debate member Sathvika Gopalasetty believes that the SCU tournament is "chaotic" due to its poor organization. According to Gopalasetty, her only goal going into the tournament was to gain experience after a year long hiatus from competition. Gopalasetty had also switched to debating with a new partner, junior Natalie Zhou, for her public forum event at the start of the 2019 school year.       
"I had a long break from debate and I think [the SCU tournament] was a really great come back to debate and helped me realize why I like to do [debate]," Gopalasetty said. "I thought the transition between switching partners would be really difficult, but actually it surprisingly wasn't difficult at all."
Gopalasetty explains that she and Zhou did not have the intention of winning at the tournament. Rather, it was more important for them to practice together and gain more comfort debating together. Zhou explains that the two had initially planned to get two wins and four losses, but as they began to meet this milestone, the pair tried to surpass it. The two ended with a record of three wins and three losses at the tournament, something Zhou was proud of due to her original hesitancy. 
"I was hesitant [for the tournament] because [Sathvika and I] didn't prep[are] that well and also I was really busy," Zhou said. "But I think the tournament was a really good experience for me because [the] tournament at SCU worked out pretty well and we think that we're pretty compatible. I improved my own debating skills [and] got to bond with other people in debate [at the tournament]." 
Similar to Zhou, sophomore and speech member Ameya Joshi, who placed as a semifinalist in his event, humorous interpretation, in which competitors perform a comedic piece. Although Joshi was "stressed out" before the start of the tournament, his fear dissipated quickly after focusing on concentration, which he believes is a good mindset to have for any tournament. Joshi sees the SCU tournament as a chance to improve his speech skills and feels that other members should do the same.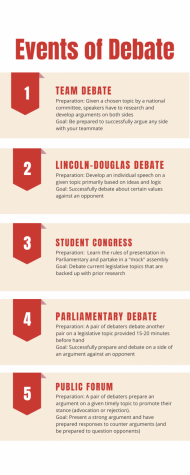 "I definitely saw SCU as a way to grow," Joshi said. "The comments I got from judges gave me feedback on how to improve in my piece for the next [tournaments]. Speech tournaments aren't just to go to to [win]. They're also great opportunities to meet people, talk, learn from the judges and learn from each other. It's more like you need to learn overall [to] see how you can better yourself." 
Not only does the tournament allow an area of growth, it also provides members an opportunity to bond with each other. Upon reflection, Zhou expressed that the most memorable event for her was a large game of Kahoot, with subjects like anime and memes. Zhou and Gopalasetty also shared a funny experience that exposed them to intimidating judges. Before one of their last rounds, the two overheard they had an infamous judge known for his heavy criticism on high school debates. 
"We were really scared; Natalie and I literally changed one of our arguments 15 minutes before the round just for this judge," Gopalasetty said. "And [then] we have all these expectations and [when] we walk in this judge gives us random hobo vibes [with his] Hawaiian shirt and put his socks up on the desk during the round. Before the round, I had a 10 minute conversation with him about Bollywood." 
In retrospect, even though Lee placed as a semifinalist for oratory and won second place for impromptu, he still believes that the SCU tournament helped the team refine talent and strengthen relationships.
 "Go [to the SCU tournament] and have fun and give it your all; go there for the experience more than anything and if you win something, [then] that's on the side," Lee said.  "Bring your homework, but don't expect to get any of it done—that never happens. And be ready to run to your next round."