MV Politics Club attends its first convention of the year
Politics Club reflects on their experiences at fall state
Amongst the chatter and debate taking place, senior Zubayir Kazi chuckles. He's at the Junior State of America (JSA) fall state convention watching students compete against each other, arguing for the stance they must take on a certain issue. While fall state is a competition for Kazi, the debates going on are not professional enough for him to take seriously. In fact, he finds the convention amusing in some ways.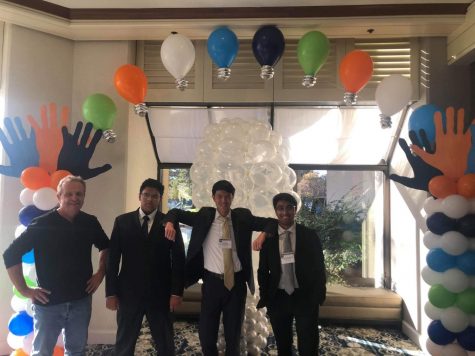 "You see a lot of people say a lot of wrong things and still get awards because the awards are dependent on our votes." Kazi said. "One person for example, said that the gulags [forced labor camps established during Joseph Stalin's reign as dictator of the Soviet Union] were a logistical mistake and that really annoyed me."
In stark contrast to Kazi was junior and first year member of MV Politics Club, Krishna Chetlapalli, who saw the competition as intimidating. 
"I was initially scared," Chetlapalli said. "So I didn't put myself out there. I could have debated a lot more. But I was a little scared and I wanted to listen to what other people had to say. So I think for next conferences, I definitely [would] sign up for more debates and I [would] see more things and participate a lot more than [if I were] just listening."
Chetlapalli's interest in politics stemmed from watching the 2016 elections unfold. From there, he began to see how he could get involved in politics to affect change within the country, thus leading him to attend fall state. 
"Before we didn't see, so much hate against and divide political parties," Chetlapalli said. "But then, that 2016 election kind of triggered me and [so I thought] 'why is there so much hate when we could work together to make the country better?'
While at the convention, Chetlapalli debated with a variety of different students from different schools, in one debate, he made arguments in which sharing scientific discoveries would be detrimental to our country because the world would be exposed to our nuclear plans. His adversaries refuted this with a point about medical advancements improving world health.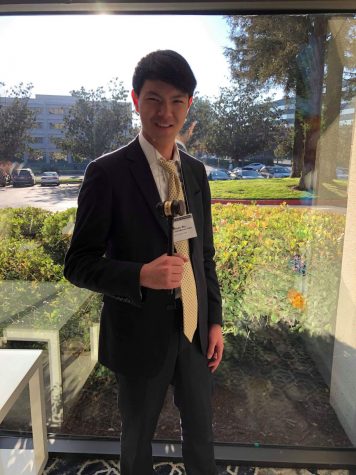 Similarly, junior and vice president of Politics Club, Nelson Mu, also encountered students with a diverse set of perspectives and backgrounds. 
"It's sometimes easy to see the Bay Area [as] just one monolithic culture of, all 90% Asian, everybody's a liberal or everybody's rich," Mu said. "It's interesting when you go to a convention like this and you see [different points of view]. For example, I was talking to this guy, who until his sophomore year of high school, lived on a farm [and] was homeschooled."
Someone else Mu encountered at the convention was an adamant supporter of Democratic candidate Bernie Sanders and because Mu's political beliefs are more conservative, he expected conflicts to emerge within their conversation. However, Mu was delightfully surprised to find out that despite their differing beliefs, they were able to connect in their interests. 
"It was interesting to see that even though there's all this partisan divide at the national level," said Mu. "It was interesting to see that there's still a lot of [people], especially among the youth, there's still a lot of bipartisan bridges, people are still willing to reach across the aisle and talk to each other."