Famous Last Words: Senior Quotes
Seniors explain the significance of their quote
Every year, members of the senior class choose a quote to represent themselves in the yearbook. People choose anything from a memorable TV show line to a quirky inside joke. Learn how these ten seniors chose their quotes and discover the meaning behind each one.
Sonia Singh
Quote: "Blah blah blah. Joke joke joke. Commentary." – Keith Habersberger

Arvind Jagdish
Quote: "I'm an idealist without illusions." -John F. Kennedy

Deepak Bharadwaj
Quote: "Wow! Would I rather be feared or loved? Easy, both. I wanted people to be afraid of how much they love me." -The Office

Giovanni Vurro
Quote: You already know, the boys and I ran the last four years.

Rishabh Ranjan
Quote: You can't just turn on creativity like a faucet, you have to be in the right mood. What mood is that? Last-minute panic.

Anushka Keskar
Quote: Oh and she asked me if I ate fish, and I was like, 'Nah, I ain't no flexatarian.'

Alex Xu 
Quote: Crunchwrap Supreme. Suggested retail price, $1.89.

Anna Kolesov
Quote: Happiness is a direction, not a place.

Sean Chen
Quote: Listen. 

Maya Tate
Quote: No justice, no peace. 

About the Writer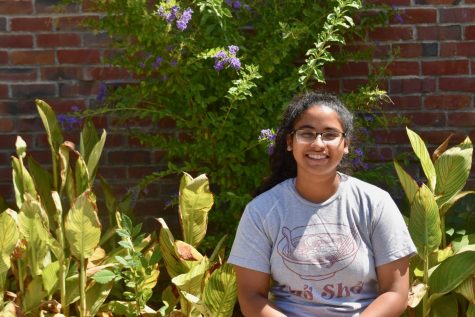 Jai Uparkar, News Editor
Jai Uparkar is a senior and a third-year staff member. She previously served as a print features editor and multimedia news editor, and now serves as a print news editor. She plays tennis and in her free time, she likes to take Buzzfeed quizzes and film videos about local businesses in Cupertino.