Astronomy club experiences drop in member count
Officers and members of the club discuss the factors contributing to lower member turnouts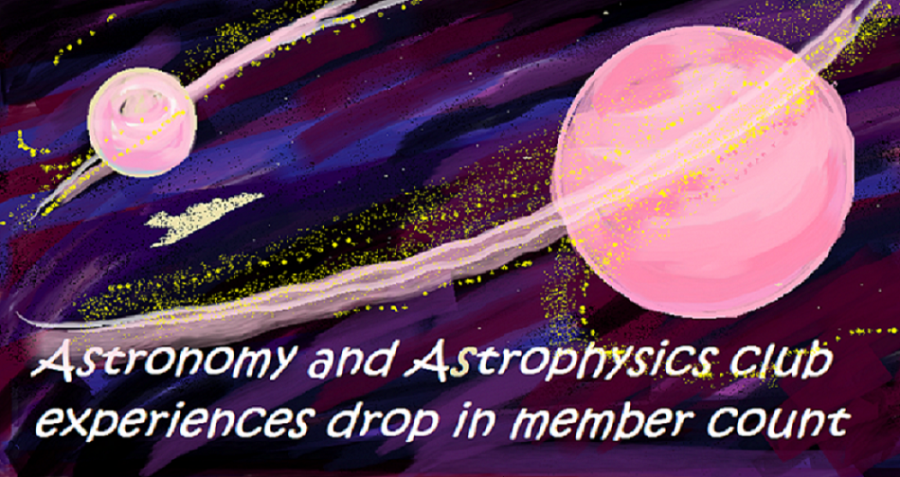 At their next meeting, MVHS Astronomy and Astrophysics club is preparing to teach members about concepts such as Newton's and Kepler's Law. As the lesson starts, however, members soon realize that their club is getting smaller due to many members having left for college last year. What's left is a small group of five to ten students still hoping to keep this club alive for as long as they can. 
Originally a club with about 20 members, Astronomy and Astrophysics club's numbers diminished to about five during their previous meeting on Oct. 11. Sophomore and vice president Ojas Karnavat
explains that there were still about 15 to 20 students who came to the interest meeting, though not many of them returned. In addition, he is confident that more students will come near times for competition and stargazing events. 
Junior Anika Jain believes that gender is a contributing factor to the small amount of members in this club. She is
one of the two female members of the club. As soon as she came to the second meeting, she points out her assumptions from before.
"There's a lot of guys in the club and not a lot of girls," Jain said. "A lot of girls are not really interested in this kind of thing."
Junior and physics student Serena Yip agrees with Jain. From the perspective of a student who doesn't attend the club, she also sees this gender disparity outside of the club in classes like AP Physics C. 
"In [AP] Physics C, [there are] 3-4 girls," Yip said. "And the rest of the class is just all guys. I know in [AP] Physics 1, it's pretty even. I guess [girls] feel more discouraged to take the class because there [are] more guys into STEM."
Although Jain and Yip believe that there is a clear correlation between gender and club membership, Karnavat disagrees.
"I actually don't think [interest in the physics] has anything to do with the gender," Karnavat said. "It just happened to be that way in terms of probability. I think [members] are all equally interested. The problem right now is that most people don't even know that Astronomy Olympiad exists. I think that upon understanding [the competition], more people will be more interested."
Jain also agrees with Karnavat, explaining that she would be interested in seeing posters around the school to promote the competitions and stargazing events held by the club. In fact, she originally joined the Astronomy and Astrophysics club for the stargazing events. 
"Usually when I go to [stargazing] events, I [do] research beforehand," Jain said. "I was finally able to see what I learn."
Even with no experience and little resources, Karnavat still prepares for the USA Astronomy and Astrophysics Olympiad (USAAAO) and relies on sources like Wikipedia and Google to gain conceptual understanding of the concepts that will be tested in the competition, as no one in the current club has competed in the tournaments. In addition, resources from the Astronomy and Astrophysics club website are available for students. Although Karnavat is limited in experience and guidance, he remains confident that he has enough resources and support to compete for MVHS.
"Me and the officers know the concepts conceptually," Karnavat said. "We're strong and we have all the resources to find out any information we need. I don't think there would be any problem."
In addition to online resources, Karnavat believes that hard work and effort are the key determining factors of success in the competitions. In terms of club goals, Karnavat hopes to bring more awareness about outer space and to attract more attention to astronomy and astrophysics. 
"Astronomy is really fascinating for all the officers," Karnavat said. "We are sure that many people at MVHS share the same fascination about space and outer world."
As the club continues, members keep their hopes high as they prepare for the USAAAO and wish to reach a broader audience that may be interested in the subject.
"We're hoping this is not the last time [we are] playing around with astronomy," Karnavat said. "[It will] continue in the future in some form to be informed about the outer world."
About the Contributor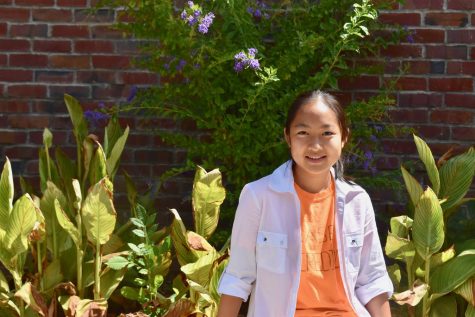 Rachel Jiang, Staff Writer
Rachel is currently a junior and a staff writer for El Estoque. She is a varsity member of the MVHS Cross Country team and a varsity debater in the MVHS Speech and Debate Club. In her free time, she enjoys reading news about World Politics, learning philosophy, and taking photos.