Getting to know Politics Club
The leaders of the club discuss its real-world applications
Standing in front of a congress assembly, junior Eric Lee feels nothing but excitement. He is prepared to deliver his points about healthcare and speaks passionately while simultaneously maintaining an objective tone. According to Lee, his powerful delivery is made possible in part from the training he's gained from Politics Club.
Although the leaders of Politics Club are united by their common interest in politics, the significance of the club varies from person to person. For Lee, joining the club was a way to improve his communication skills and increase his knowledge of varying outlooks.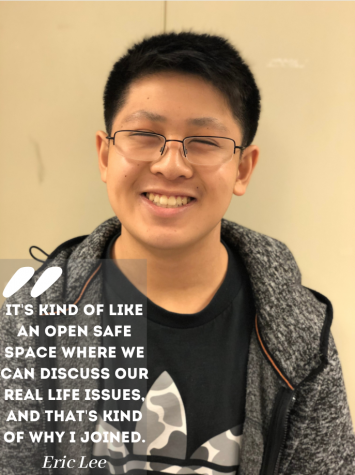 "I think it's just kind of a great way for me as an author to kind of practice what I preach, to practice speaking and teaching others," Lee said. "But in general, it keeps me aware of the daily going ons. It has me practice my public speaking and also lets me see different perspectives that I might not usually see."
As the training lead of Politics Club, Lee's job is to ensure that members are prepared for upcoming competitions, which test one's ability to speak on the congress floor about the inner workings of the government – skills he believes are essential in life. 
"So for public speaking, I think that it's extremely important," Lee said. "I personally enjoy it. I think it's one of those skills that you need for life. And no matter what field you go into, you're going to need it to succeed."
Similarly, Politics Club plays a major role in junior and Vice President Nelson Mu's life. As VP, Mu's job is to provide structure to the inner workings of the club, ensuring that meetings are running smoothly. His role also requires facilitating discussions on various issues around the world, something that he looks forward to each meeting as it enables him to take in varying viewpoints.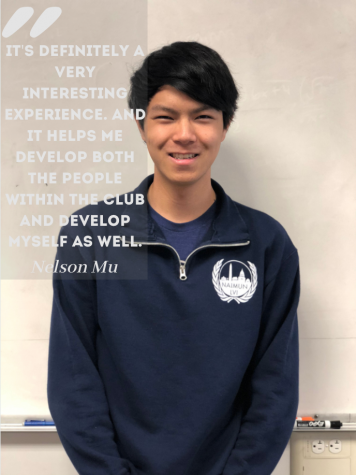 "You have all sorts of people that come in," Mu said. "And so there's a wide range of very interesting views that I look forward to talking to people about over the next year. So it's definitely a very interesting experience. And it helps me develop both the people within the club and develop myself as well."
For Mu, each individual's perspective is to be respected, and although some may be deterred from being involved in politics, ultimately it's essential to understand what is happening in society because that is how issues begin to get resolved. 
Additionally, senior and President Zubayir Kazi advocates for an increase of involvement in politics, as his goal is for politics to become a universal interest among people.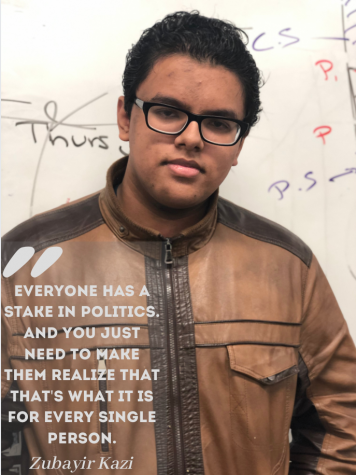 "Everyone has a stake in politics," Kazi said. "And you just need to make them realize that that's what it is for every single person."
According to Kazi, politics calls for the participation of all citizens, and he hopes that people come to see the benefit of joining the club, as it sharpens one's ability to partake in politics. For Lee, joining Politics Club enabled him to sharpen his skills. 
"I think it's a great place to practice public speaking skills, debating argumentative skills," Lee said. "And also because it's kind of like an open safe space where we can discuss our real life issues, and that's kind of why I joined."