Girls Volleyball: The Matadors lose to Palo Alto HS 3-1 in league play
MVHS loses their first home league game of the season.
Going into the first home league game of the season, the MVHS girls varsity volleyball team went head to head against Palo Alto HS with three of their starting players injured and unable to play. Although MVHS was able to win the first set against PAHS, a team they had previously lost to in past seasons, the Matadors crashed in the three tense sets that followed, ultimately losing 3-1.
Early in the game, with freshman defensive specialist Miranda Shakouri going on a seven point serve streak with two aces, MVHS was able to forge a substantial 11-2 lead.
PAHS was able to gain the lead back later in the set, but MVHS fought back and won 25-14. Sophomore libero Lia Vorthmann believes not losing motivation was key to winning the first set.
"I think we played really well the first set, but then when [Palo Alto HS] got a couple of points on us, we would lose our momentum," Vorthmann said. "I think it's important that we [stayed] up and [fought], especially during those times."
After winning the first set, the morale was high for the Matador's upcoming sets. PAHS started strong in the second set with a lead of 10-6. However, with digs from Vorthmann and strong blocks from junior Jackie Cai and senior Anusha Pothenini, the Matadors were able to bounce back and hold PAHS at 12-13, forcing a timeout for the opponents. Unfortunately, MVHS's multiple errors and miscommunications led to PAHS taking the second set 16-25.
Despite the Matadors trailing behind in the second set, their determination to overcome that loss was showcased in the third set. PAHS maintained their momentum from the second set, but blocks from Cai and sophomore middle  Marissa Jensen propelled MVHS from a deficit to a lead of 16-15.
PAHS continued to slip up and MVHS continually racked up points — this forced the score to 24-19; the Matadors needed only one more point to win the set. However, due to passing errors and lack of communication, the Matadors were unable to close out the win, with PAHS swiftly taking back the lead 25-24. For junior and outside hitter Yolanna Lu, losing that one point was unexpected and dispiriting.
"We were so ready to just win that last point. Everyone was really tense and you could tell everyone was holding on," Lu said. "But, we just let it go, and it was disappointing."
Lu expresses how after the loss of such a close third set, the energy of the team was nothing compared to when the game began. The collective negative energy after the performance in the third set caused the team to lose confidence for the rest of the match.
"[Our confidence] reached really low [after the third set] and everyone was just really out of it," Lu said. "I feel like volleyball is mainly a mental game. It's like if everyone on the court is not having it, everyone [else] just crashes down because you can't perform physically as well."
With the daunting six point choke from the third set on everyone's mind, the Matadors were unable to gain any momentum and lost the fourth set 15-25. Even though the team lost, Cai acknowledges that the effort from the team has strengthened their confidence playing against harder teams.
"[Palo Alto HS] is a very strong team," Cai said. "We did win one set against them. So, I do think that gives us a little more confidence in our upcoming matches especially since a few of the sets were really close. We do have the capability to play against tall teams."
Moving forward, the Matadors hope to learn from this experience, especially because the team has relatively little experience playing in high-pressure games, according to Lu and Vorthmann.
"I hope that we learn how to stay on top of our game and mentally stay consistent," Vorthmann said. "I feel like sometimes we may have gotten into our heads a little bit and that damaged our playing."
About the Writers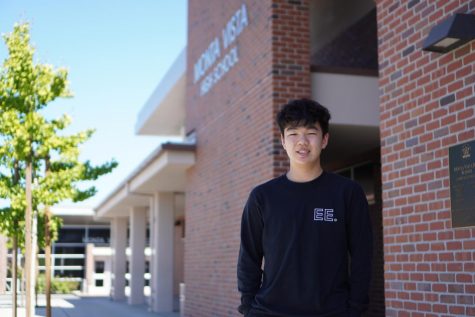 Collin Qian, Sports Editor
Hi! My name is Collin Qian and I am a third year staff member of El Estoque. In my free time, I enjoy relieving stress with video games, usually first person shooters, and I also enjoy hanging out with friends, whether that be virtually or in person.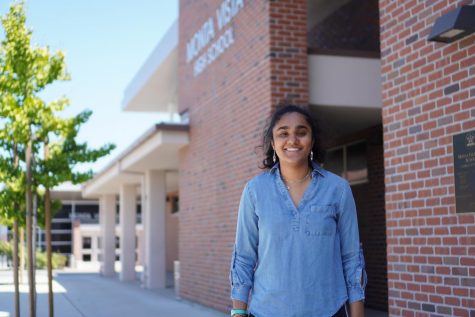 Anjali Singh, Sports Editor
Anjali is currently a senior and a sports editor on El Estoque. She enjoys playing piano and spending a lot of time on Spotify listening to music. Anjali is passionate about journalism and social justice issues, and she loves to travel — one day, she hopes to visit all the wonders of the world.