Girls Water Polo: The Matadors fall to Lynbrook HS in first game of the season
On Sept. 9, the girl's water polo team lost its first game of the season against Lynbrook HS 12-7. The team had been training for a month prior and were ready to face the Vikings at home. As the first game of the season, junior captain Christy Feng felt both nervous and excited about competing.
"I haven't played water polo in eight months, so I was really excited to play again," Feng said. "I was really nervous too because all our seniors graduated, a whole bunch of new [players are on the team] and there's only a few [returning players] remaining from last year. So, I was nervous about the new team."
As the referees blew the starting whistle, both teams began furiously swimming to the center to claim their offensive play. The first minutes of the game were neck to neck with LHS scoring first, but MVHS players returning with goals of their own. The first quarter ended with LHS leading 3-2, and although Feng had faith in MVHS to tie up the game again, this scoreline caught Feng off guard.
"I was optimistic that we could bring it back," Feng said. "But it was not expected because normally we normally beat Lynbrook. So I was kind of surprised that they were keeping up with us."
In the second half, MVHS and LHS continued to battle with neither team pulling ahead. For a few brief moments, it seemed like Feng's belief that her team would be able to win held true with senior captain Emily Tang scoring another goal to tie the game 4-4. It seemed like MVHS was close to getting its first lead of the night, but suddenly multiple MVHS turnovers allowed LHS to score four quick goals, bringing the score to 8-4 and changing the momentum.
"I think I was definitely frustrated, so I may have made stupid mistakes, overthrowing, overpassing and stuff," Tang said. "But overall, I think we kept trying to encourage each other and we tried to be optimistic."
With MVHS trailing LHS by four, goalie and senior Trudie Ngo felt the team optimism start to decline. Ngo explains how the nervousness was expected from a contender such as LHS, as in the past the two teams have put up a fight to come out on top. 
"I think the energy was really low, for sure," Ngo said. "I feel like everyone felt it's not going to end well, even though we had a lot of time." 
Despite the low energy, the Matadors did not give up and continued to trade goals against the Vikings. Feng believes that her head coach was able to motivate the team and bring back that energy by making their obstacles more achievable.
"He kind of broke it down into…, goals," Feng said. "[He said] 'We'll get two goals by this, and then there are only two more goals.' So he kind of motivated us; [he] made it into smaller goals that we could accomplish more easily so we'd be more optimistic."
While it didn't pan out, team members reflect on how they can grow from the experience. Ngo, who shares high hopes for the season to come, believes that the team can improve in a short period of time if they focus more on their offensive skills.
"I was really confident in my team because we played really hard," Ngo said. "I'm really excited. We improved a lot in one month, and I think we can do even more in the next couple of weeks."
Similar to Ngo, Tang has optimistic views of her last season on the team and believes that new and returning members will continue to improve as they play together.  
"I definitely think we'll improve our water polo IQ, so the more we play, the more experience, the more we'll get in the groove of things and kind of learn to play and get over all the obstacles," Tang said. "It's my last year, so I'm really excited to play games, […] and just making the most of my senior year for water polo."
About the Contributors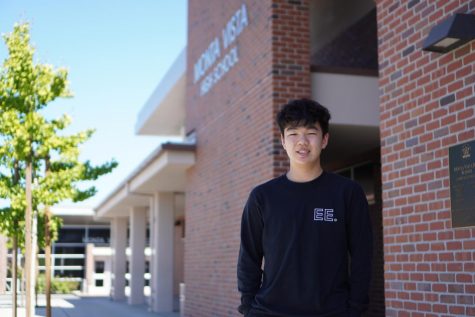 Collin Qian, Staff Writer
Hi! My name is Collin Qian and I am a third year staff member of El Estoque. In my free time, I enjoy relieving stress with video games, usually first person shooters, and I also enjoy hanging out with friends, whether that be virtually or in person.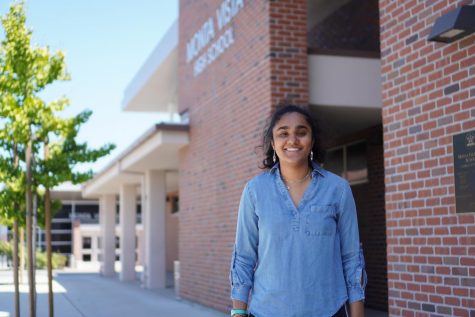 Anjali Singh, Sports Editor
Anjali is currently a senior and a sports editor on El Estoque. She enjoys playing piano and spends a lot of time on Spotify listening to music. Anjali is passionate about journalism, social justice issues and she loves to travel — one day, she hopes to visit all the wonders of the world.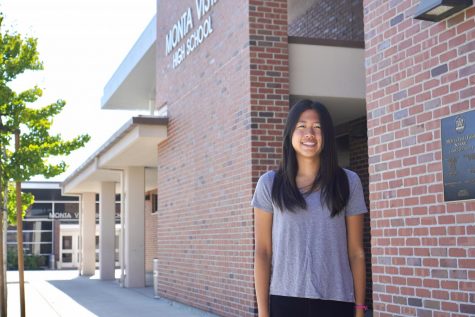 Sophia Chen, Copy Editor
Sophia Chen
is currently a junior and a copy editor on El Estoque. She enjoys swimming and playing basketball. In her free time, she watches YouTube, Netflix and other TV shows. She also writes occasionally.