Class of 2020 hosts first Senior Sunrise of the year
Seniors explain the significance of the event and class bonding
The class of 2020 hosted Senior Sunrise on the football field from 6 to 8 a.m. on Friday, Aug. 23 to celebrate the end of the first week of school. Senior Sunrise, an MVHS annual tradition for seniors, was complete with hot chocolate, games and 708 donut holes. The class officers came to school at 5:30 a.m. to set up the tables with food and drinks and decorate the bleachers with fairy lights.
Seniors gathered with their friends watching the sunrise as they talked, played games, studied and slept wrapped in their cozy blankets.
"I want to bond with my class more and start my senior year off on a good note," senior and Leadership member Sachi Bhatkar said. "It's such a good atmosphere and it's worth coming to."
According to Anna Kolesov, the vice president of the class of 2020, the class officers got inspiration from the class of 2019 and used their advice of setting a date earlier to better plan the event to ensure a bigger turnout.
"I think class bonding is super important because we have grown up [with] each other for 12 years," Kolesov said. "It brings us all together and makes us spend more time with each other. It's a really wholesome place and lets people destress before class."
Class officers offered games like cornhole and football as an incentive for people to come to the event. Kolesov hopes the class enjoyed the experience and found worth in coming to school at 6 a.m. to watch the sunrise with the rest of their fellow classmates.
Watch this timelapse of senior sunrise. Senior sunrise started at 6 a.m. and ended at 8 a.m. Video by Jai Uparkar
Senior Udbhav Venkataraman saw the event as an opportunity to hang out with his friends and to get outside. He also sees a symbolic meaning of the Senior Sunrise tradition.
"The sun is rising and it symbolizes a new age," Venkataraman said. "As we transition to our senior year, we are stepping into a new age of our lives. It's another event where we can all come together to celebrate the coming of a new age."
About the Contributors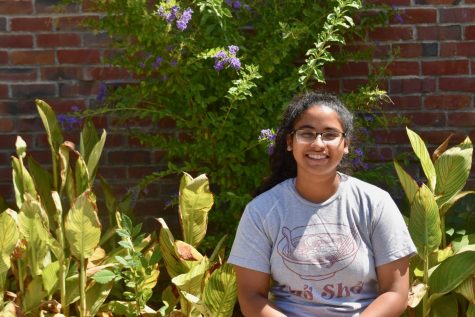 Jai Uparkar, News Editor
Jai Uparkar is a senior and a third-year staff member. She previously served as a print features editor and multimedia news editor, and now serves as a print news editor. She plays tennis and in her free time, she likes to take Buzzfeed quizzes and film videos about local businesses in Cupertino.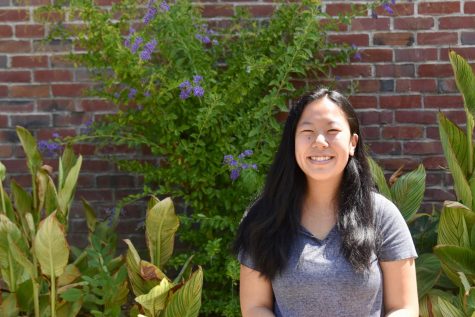 Alyssa Hui, Managing Editor
Alyssa Hui is currently a senior and a managing editor for El Estoque. She loves to dance and is also apart of the MVHS's dance team. In her free time, she likes to play with her dogs, hang out with friends, take naps and watch movies.