TedX: Highlights of the past and the prospects of the future
TedX officers share their hopes and anticipations for the club's future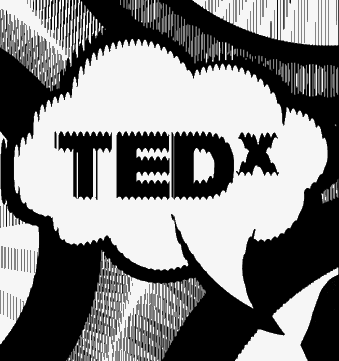 This year, TedX at MVHS hosted two conferences consisting of guest speakers that sought to inspire and teach MVHS students, while focusing on the conference's themes which were redefining reality and igniting ideas. A variety of speakers came to speak this year, including former Chief Data Scientist under ex-president Barack Obama DJ Patil, and Emmy nominated filmmaker Sylvie Rokab.
On May 21, t the last meeting of the year, the speakers discussed ways that they could improve the club in the future. Despite successful conferences that filled the auditorium this year, the officer team still believes that there is room for improvement. Senior and officer Samheeta Mistry hopes people will further recognize the legitimacy of the club and its purpose.  
Additionally, senior and veteran member Jeremy Tien, who has been involved since freshman year, left the new officer team a key takeaway that can help facilitate TedX in the future — the importance of expanding the club in terms of member count.
"Clubs like DECA and FBLA — because they are able to complete on a national level, they end up being really big," Tien said. "That should work in principle with the TedX club."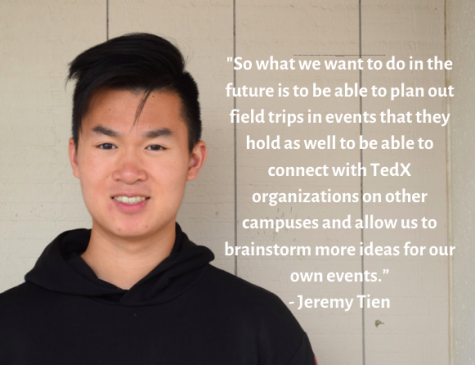 Junior and officer Sarthak Kamat has similar goals, but has ideas for a different method as he hopes to make the program less one-dimensional.
"We are considering adding events such as panels and discussions to create a more bilateral version of the TED Talk," Kamat said. "Also, we want to increase audience sizes and make the event a community one, not necessarily just for Monta Vista."
Like many clubs, the TedX c has had many roadblocks including advisors quitting and speakers canceling on them. However, the three-year member Mistry believes it is imperative for the club to stay optimistic during those situations.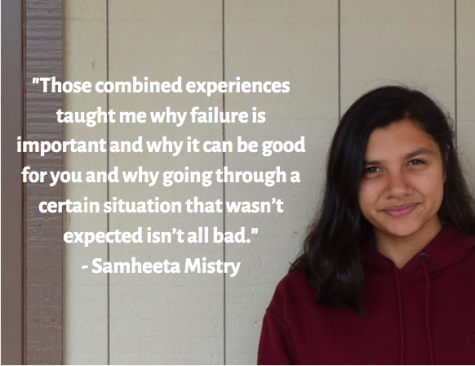 "Sophomore year, [the club in general] was really rough and we had to restart it from scratch essentially," Mistry said. "[The setbacks] taught me not to give up [because of] speed bumps that come in our way. If something happens no matter how big it is, it's not the end of the world."