Shifting perspectives owing to Model UN
Model UN training officer Nelson Mu shares insights about his past two years in the club
Losing your towels to the toilet and phoning in  room service for assistance doesn't exactly sound a conventional tournament experience, but for sophomore and Model UN (MUN) training officer Nelson Mu, this memory is one of the countless others that have made his experience on this year's team unforgettable.
"There are just stupid things that happen at conferences that really just make MUN a different experience," Mu said. "It's one of those things where sure it's a competition, and sure it's people going out to go debate and speak but overall, beyond that, it's also something about connecting to other people."
Forming connections with novices and networking with others was the main difference between freshman and sophomore year for Mu — during his freshman year, he was new to MUN, had zero experience with public speaking and was not very politically inclined.
Mu's focus last year was primarily on how to navigate the club by exploring what it entails, going to competitions and growing more accustomed to the dynamics of MUN in general. In contrast, this year, he has played the role of a mentor for novice members, an experience that he says has been extremely rewarding.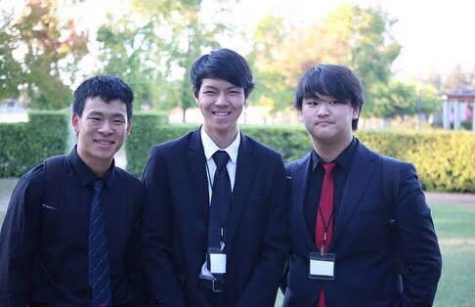 "I've been more focused on helping other people [this year] because after going through that process myself, I understand how it may be difficult for some people to get the grasp of it, especially for people haven't done anything else like it before," Mu said. "So overall, this year I've put in more time into this because I know that I have more people to account for, whereas last year it was mostly me focusing on bettering myself."
Mu's personal competitive record this season was impressive — he received two Best Delegates (the highest honor one can receive) and two Honorables (second-highest honor) after competing at six different conferences this past year. In addition to these, Mu is glad to have contributed to the immense success of MUN's incremental accomplishments such as how far its members, especially novices, have come. Through helping these novices, Mu has also been able to gain social insight about club collaboration.
"When you work with a club that's got around a hundred something sign ups this year, and has around 50 to 60 active members, you kind of see people from every walk of life," Mu said. "You see people from every kind of perspective because they have such different experiences, but the fact that they're all willing to put in time and effort to do this one activity for MUN is something that does definitely change how you look at things."
Not only has this year been rewarding for Mu in terms of helping others, but it has also allowed him to broaden and shift his perspective in terms of determining his passions. Originally interested in STEM-heavy fields such as math and physics, MUN has influenced a shift from these interests into humanities, although he does still pursue STEM to some extent.
"I can definitely attribute my interest in geo-politics and international relations to MUN, because without this kind of catalyst, I don't think I'd ever be as interested in humanities as I am now," Mu said. "The majority of my focus now is based around other humanities and politics things that I currently run and help run."
MUN has made a huge impact on Mu's life and has dictated what he's thinking about pursuing for the rest of his life, something that, according to Mu, adults caution against doing. He's heard adults explain that high school and the experiences of one club shouldn't tell you what career path you're interested in pursuing —  however, he vehemently disagrees with these ideas.
"Maybe one club did dictate basically what I'm going to be doing or thinking of doing for the rest of my life," Mu said. "But I feel like I always had kind of a marginal interest in geo-politics and politics, especially starting around eighth grade, and being in MUN only helped me develop that interest. So I think it definitely did shape what I'm going to do in the future, and I think that's okay."
About the Contributor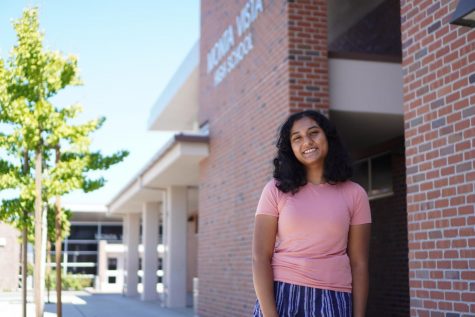 Oishee Misra, Editor-in-chief
Oishee is currently a senior and the co-editor-in-chief for El Estoque. She's an artist, and the walls of her room are plastered with artwork. She loves listening to music and obsessively creates Spotify playlists and plays the piano. She's also a total foodie (although her cooking attempts are usually disastrous). She loves reading the Opinion section of New York Times, and hopes to live in New York City and be an NYT columnist someday.