How Technovation teams prepared for the Technovation Challenge World Pitch
Technovation teams build and submit apps to compete in annual regional pitch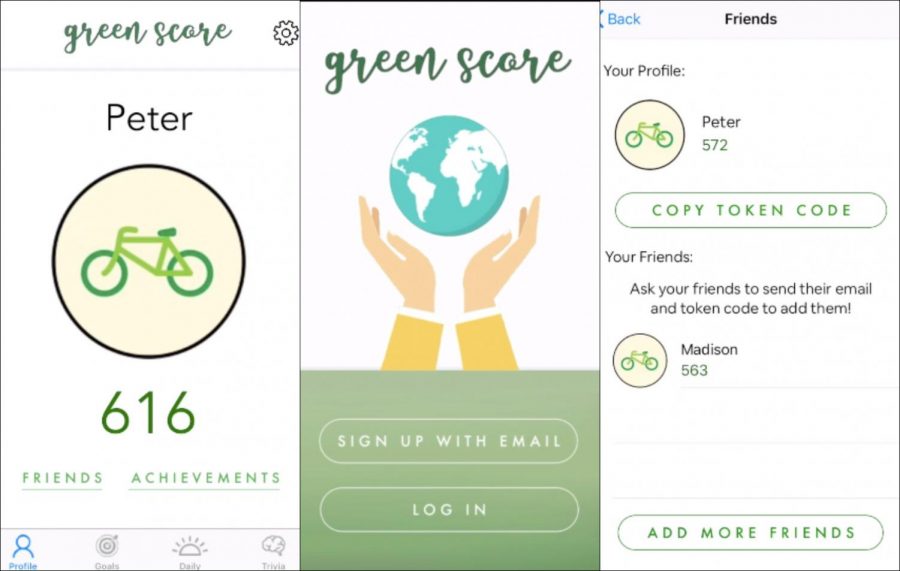 Technovation, a club dedicated to girls who are interested in STEM and have a passion for building apps, has been preparing for the Technovation Challenge throughout the year. The Technovation Challenge requires participants to create an app that follows their prompt — a proposal that can impact the world for the better. On May 10, 12 teams from the club participated in the Santa Clara Regional Pitch, the preface to the Technovation Challenge World Pitch.
Kickstarting the year in November with their first hackathon, the club formed teams with members who pitched ideas and train to process various coding languages to build their app. In late February, teams demoed their apps and shared their business plans in short presentations during club meetings. Between then and early April, teams were expected to conduct research for their business plans, create a promotional video and polish their app.
Sophomore Shreshta Ranganathan worked on Green Score, an app that honed in on creating a social media platform for users to build up a personal score measured by completing environmentally mindful goals and quizzes. According to Ranganathan, constructing an app that lets users interact and compare scores with each other helps target their demographic: teen audiences, adding a competitive flair to encourage app usage.
"We're kind of trying to teach the newer generations to be more eco-friendly," Ranganathan said. "The more goals you complete, the higher your green score goes. You can add your friends and then compare green scores, so it's kind of like a competitive thing going on."
One of Ranganathan's first app ideas was to assist individuals with disabilities. However, her team realized that targeting a broader demographic could help them stand apart from other groups and was something that interested them more.
"We thought that [the environment] was a really important issue to touch on," Ranganathan said. "We drifted toward the environment more than any other topic because we just felt it affects a bigger demographic, it literally affects every single person not just a few people."
Sophomore Naimisha Adira submitted an app called Mindful Beauty, which lets users scan any items' barcode and provide information about the company's ethics, environmental effects, hazardous ingredients and allergens. Her team's ultimate goal was to encourage users to make mindful decisions and be aware of purchasing consumer goods through companies that use unethical processes in their business.
"It's a unique app and it's beneficial to everyone," Adira said. "People are always looking to try to make mindful decisions about stuff like that. [It will help] make decisions that aren't harmful."
To stay organized throughout the process of making the app, Adira worked on the business plan early on while her other teammates took on different roles in the app building process. To build up their business plan, Adira worked on marketing and finance, as well as research on apps that they considered their competitors.
"I thought about what our target audience for this app was and had to figure out who would want to know what the ethics of the company are," Adira said. "Then, for marketing, I just started researched similar apps."
As a member of Adira's team, Sophomore Eshani Patel was one of two members that took on the coding segment of the app. Patel worked on user interface and graphical aspects of the app. Acquiring programming proficiency over a summer program on Xcode, a software primarily used for Swift, a coding language, Patel found that having prior experiences gave the team an edge in the early stages of building their app.
"We had our idea by second semester," Patel said. "Me and Ritu, we were working on the app, she was doing the hard coding which is the backend coding of the app. The other three members of my group, they worked on the business plan and researched so we would submit it about a month ago."
For her game Green Score, Ranganathan worked on the design aspect of her app, considering color schemes, fonts, graphics and how to personalize each page to stick with their environmental theme. Working to interpret UI and UX, or user experience and user interface, proved to be enjoyable for Ranganathan.
"Literally everything down to the tiniest font, you have to plan it out," Ranganathan said. "I love working in UI and UX aesthetics. Creating a theme for the app and drawing out images for how we want it to look, I think that's really fun."
For their regional pitch, teams prepared trifolds, printed their business plans and optional business cards. At the pitch, teams presented their app to judges who viewed their video and submission forms. If they made it past the regional round, they would move to world pitch to compete with international teams.
Each team had to submit a promotional video to technovationchallenge.org. Scroll down to view some of them below.  
About the Writer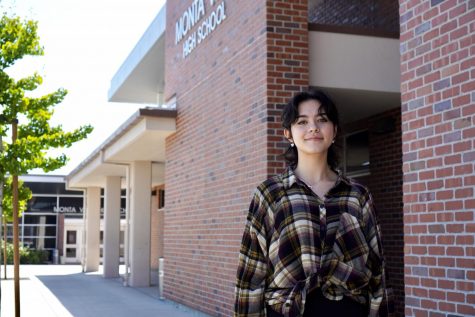 Ayah Ali-Ahmad, Co-Editor-in-Chief
Ayah Ali-Ahmad is the co-Editor-in-Chief of El Estoque. Outside of El Estoque, she is the President for Gender-Sexuality Alliance club and the Senior Director of Communications for MVHS's largest volunteering club, Octagon. In her free time away from her school life, she enjoys listening to music and getting boba with friends.