A passion for fashion: Fashion club members express why they love fashion
Fashion club members discuss what inspires them to create their handiwork.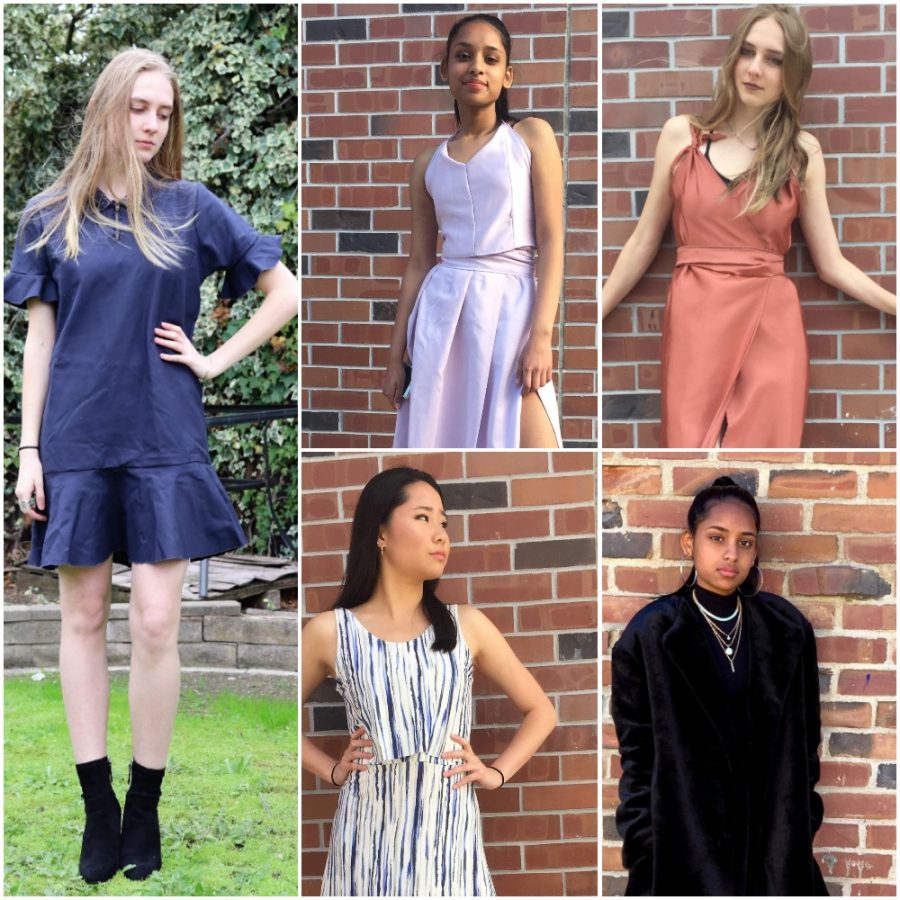 The big curtain had been lying on her mother's shelf for a while now, gathering dust. Its thick fabric, worn with time, faded into a light navy blue. While it might have been a waste of space for her mother, for senior and Fashion club co-president Bernice Lin, it was her first step into designing her own clothes. Lin first reupholstered the curtain into a mini dress after following the instructions of an online video.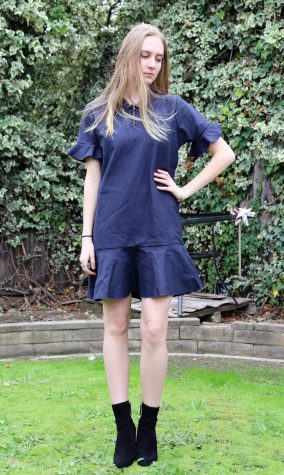 "I was very excited like how I [could] actually [make an] actual garment," Lin said. "I actually up-cycled the zipper from my other clothes that I didn't want and then figuring out the pattern and measurements was actually kind of frustrating, but after I finished the whole entire thing, I just felt proud of myself."
Lin finds her inspiration in the streets, as well as in celebrities and the brands they sport. Lin is drawn to how people choose to style themselves, from their outerwear to the jewelry adorning their ears.
While Lin always harbored a passion for fashion, only in sophomore year did she begin to expand upon her hobby. Lin began learning sewing techniques as well as embroidery. Since expanding her skillset, Lin has gone on to make bomber jackets, dresses and turtleneck tops, among others. With the help of other officers, Lin shares these techniques and experiences with fledgling members and discusses fashion trends.
"Now we discuss with other members [about] discovering their own style trend and what do they like and starting from the starting point and getting them ready for our fashion show," Lin said. "Which our main goal is to let them try to make at least one or two garments to present a fashion show."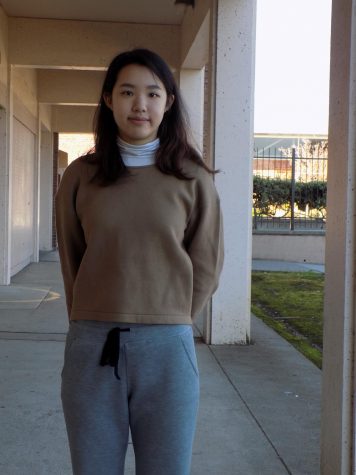 Sophomore and treasurer Chloe Wu Breshears shares her expertise with members as well. Having been interested in fashion from a young age, Wu Breshears joined Fashion Club her freshman year, has already made her own fashion collections and is striving to pursue a fashion-geared career.
"I always found it interesting that fashion is how you can express yourself," Wu Breshears said. "And how other people can know who you are just by looking at you."
When making her collections, Wu Breshears draws inspiration from music in order to create or express a specific theme. Her main goal when making a collection is for her clothing to encompass a greater meaning. Wu Breshears also wants her clothing to make people feel as though they are leaders of the world, or at the very least their own lives. Essentially Wu Breshears want her clothing to be a statement of empowerment rather than simply just pieces of cloth.
"I listened to a lot of music from a lot of different languages to like a lot of different genres, but the most important thing to me is how they make you feel," Wu-Breshears said. "So like, if I have the wrong music, there's definitely that like something like it would just end up different at the end."
When Wu Breshears first started out sewing, she received help from her grandmother. While her grandmother doesn't actively support her pursuing a career in fashion, which Wu Breshears says contradicts traditional Chinese beliefs, Wu Breshears still wants to pursue her passion.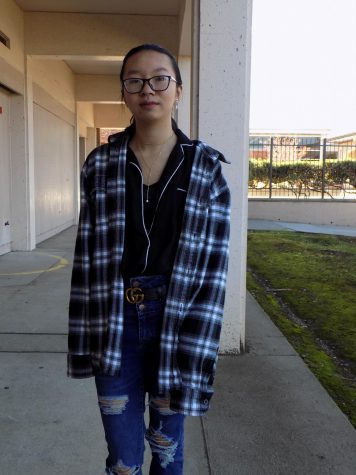 "I want to pursue fashion but also business so I would want to create a brand instead of just being a fashion designer in general," Wu Breshears said.
While Wu Breshears wants her clothing to represent a specific theme and evoke a sense of leadership, senior and Co-president Chantelle Chang wants her clothing to be more functional while at the same time being stylish.
Chang first got into sewing and fashion when she was young. Having grown up short, Change often needed to have her clothes tailored and her aunt began teaching her how to trim clothes that were to long for her.
"You make it from scratch, you can make it from something you already own," Chang said. "So it was really fun to me to think that like, everything's personalized to me. And I don't have to, like, just deal with my jeans on the ground."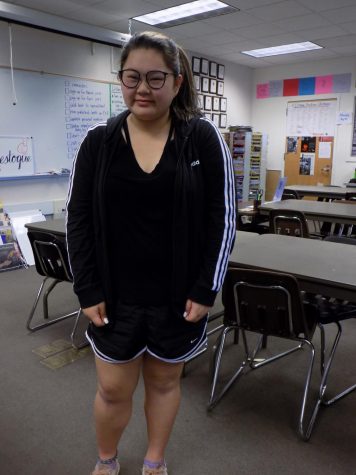 Like Wu Breshears, Chang is inspired by the people around her, taking inspiration in how others style themselves and what they wear. After getting inspiration from outside, Chang then proceeds to come up with a pattern while personalizing it to her tastes. From there, Chang selects different kinds of fabrics that she thinks would work well, frequenting Joanne's and flea markets for fabrics, and gets down to sewing.
Currently. Chang is working on her own collection for Fashion club's fashion show. This year Chang is going for a more retro style, but placing her own spin on things by using outdoor fabrics. Despite running into some trouble with two members dropping out Chang is looking forward to the show.
"I think that Fashion club requires a lot of dedication and passion," Chang said "But the outcome is worth it and really fun.
About the Contributor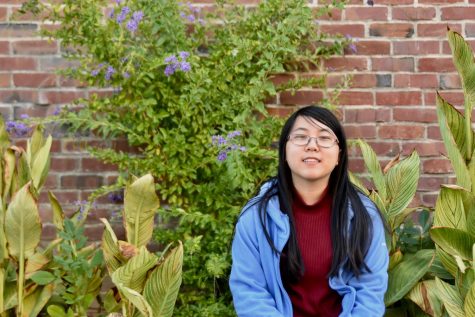 Sarah Young, Graphics Editor
Senior Sarah Young is currently a Graphics editor for El Estoque. In her free time, Sarah likes to draw, read and take walks in the park. She is currently really into pointillism and marshlands.