Dessert Detectives: Flower Flour
Reviewing popular menu items based on quality and taste
T
wice a month, El Estoque takes on a new case at a local bakery or café, trying to decipher the quality and cost of the most popular items. Continuing the alphabetical trend, we went to Flower Flour, a small bakery in San Jose that serves drinks, pastries, crêpes and custom cakes.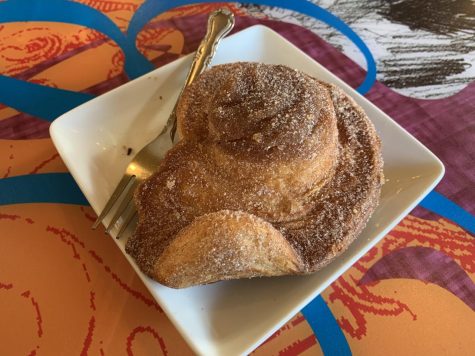 Morning Pastry – $3.50
Rating – 10/10
With a sugar and cinnamon coating, this pastry had just the right amount of sweetness to satisfy cravings. The pastry was served warm, making it even more delightful. Although it had layers similar to a croissant, it was not flaky, but rather fluffy and moist, making it the perfect morning pastry.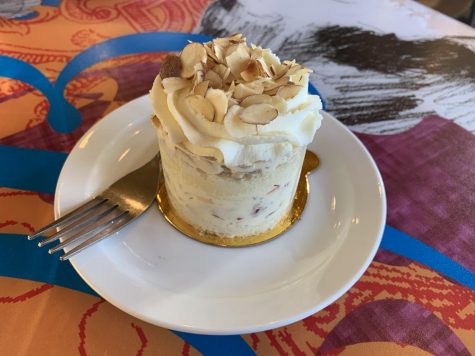 Bavarian Burnt Almond Cake Round – $5.95
Rating – 8.5/10
The burnt almond cake was rich with many layers of cream between the cake. The cream was light and not too sweet, making the cake soft and moist with a melt-in-your-mouth texture. While the sliced almonds, both on top and inside the cake, added a nice texture, they could have been crunchier. This cake would be perfect if paired with a hot chocolate or warm coffee.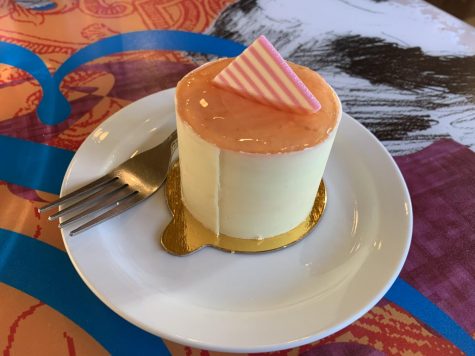 Guava Cake Round – $5.95
Rating – 9/10
This cake had the perfect hint of guava, which was not too overpowering, with a guava jelly layer on top and flavored cream in between the cake layers. The outside of the cake was wrapped in a thin layer of white chocolate, which complimented the guava well. The cake was also moist and spongy, providing a contrasting texture to the cream.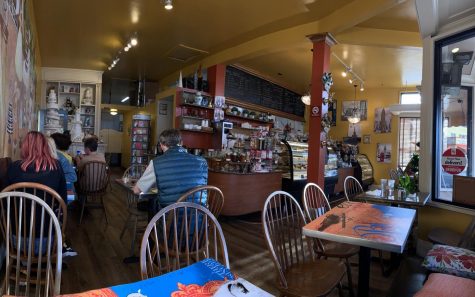 Overall:
Price – $$/$$$
Overall rating – 9/10
Flower Flour has a cozy atmosphere with a variety of seating options from couches to chairs to even outdoor seating for warmer days. Although on the smaller side, it is the perfect place to pick something up on-the-go or stay for a coffee. They have a wide selection of items on their menus — whether you want to have a warm cappuccino in the morning or sit down for some lunch, Flower Flour has it all from coffee drinks to crêpes to sandwiches. Their assorted flavors of cake definitely make it worth the visit. Also, the decorations and paintings provide a colorful and welcoming environment, making Flower Flour a must-visit location.