Boys Basketball: Matadors' faltering energy level lets Milpitas HS erase a close game
Slow second half ends in a 46-66 loss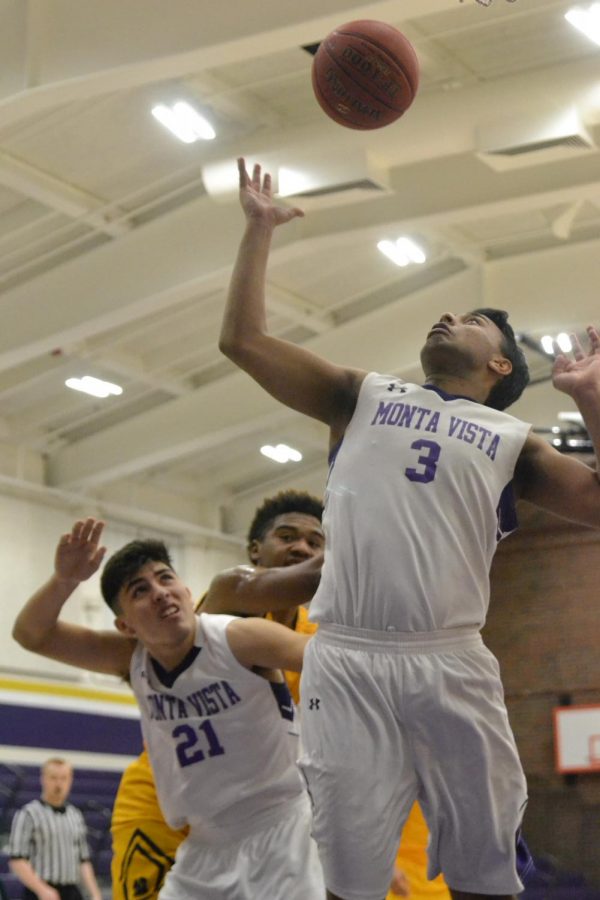 It was close. Really close. The Matadors trailed by just two points at halftime. For the most part, MVHS played point for point, led by seniors and captains AJ Falak and Ryan Tagawa. Yet after the teams switched sides entering the second half, things began to fall apart. The two point difference turned into 10 and eventually 20. The Matadors lost to Milpitas HS 46-66, resulting in their second consecutive loss.
Having faced the Milpitas Trojans twice in the past season, the team was aware of their opponents' weaknesses and focused on strengthening their perseverance during training.
"Coming into this game, we really wanted to stress mental toughness because this was a really big team," Tagawa said. "We didn't want them to get into our head. Also we knew that rebounds were going to be a big thing in this game, so we did a lot of conditioning and a lot of drills to mentally prepare us for this game."
Throughout the game, both teams spent more time at the line taking free throws. Early on, Falak made multiple drives to the basket and provoked several fouls to get him to the free throw line. However, he only made two of his six free throws in the third quarter.
"I think our energy was a lot lower in the second half," Falak said. "The way we came out flat set a bad tone for the rest of the game. We let it slip through and it was just downhill from there."
Though Tagawa got the crowd going when MHS defenders jumped far past him, providing him with a wide open shot, small points were not enough to close the gap.
Not only did the missed baskets keep the Matadors from starting a run, but the number of fouls the Matadors committed only increased their deficit. Just three minutes into the third quarter, Falak got a technical foul, and the Trojans scoredtwo free throws from it. Though he doesn't see how his actions caused a technical, Falak does admit that the referees did see a reason to call one.
"I don't think that I pushed him that hard," Falak said. "[But] the refs aren't always perfect. So if they call it, they call it. I can't really make an assumption."
Tagawa hopes that in future games, the team would consistently carry their energy throughout both halves.
"[I hope we] just keep the consistent intensity, the consistent energy throughout all four quarters," Tagawa said. "It's a problem we've been having all season. We come out with energy in some quarters and in that one quarter we will get killed by the other team, we will get down by 10, 15 points and that's what been killing us, that one quarter."
About the Writers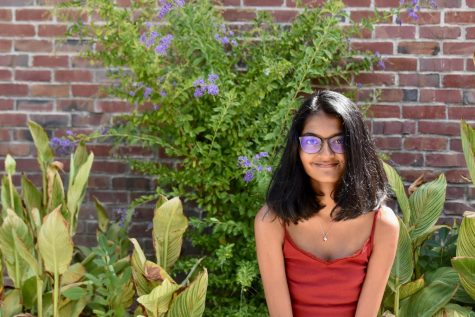 Sreya Kumar, Opinion Editor
Sreya Kumar is currently a third year staff writer and opinion editor. She was previously sports editor and enjoys traveling the world, watching choreography videos and taking photos.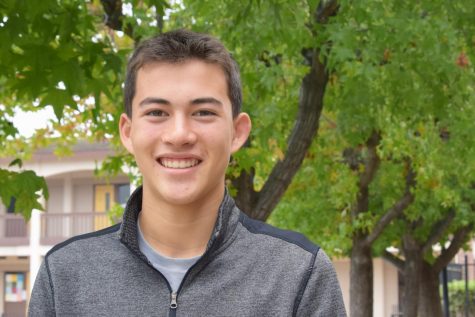 Brandon Ng, Staff Writer
Brandon Ng is a sophomore and is in his first year on the El Estoque Staff.  While not in the middle of reporting, he spends his time playing for Mountain View Volleyball Club, traveling up and down California for matches.